For those of you who love bunkies, or are just starting to learn more about them (you can do so at "So What Is This Thing Called a Bunkie"), you may already be familiar with our ever popular Bala Bunkie cottage style. It's a great addition to any vacation property that adds space without going through a major renovation project. By popular demand, we're featured the building multiple times. In "The Ultimate Bunkie Build" where we follow one family in their DYI construction from start to finish as well as in "Small in Size, Big on Function: Leading the Tiny House Movement" where one customer utilizes her building as a vacation rental and fully functional tiny home.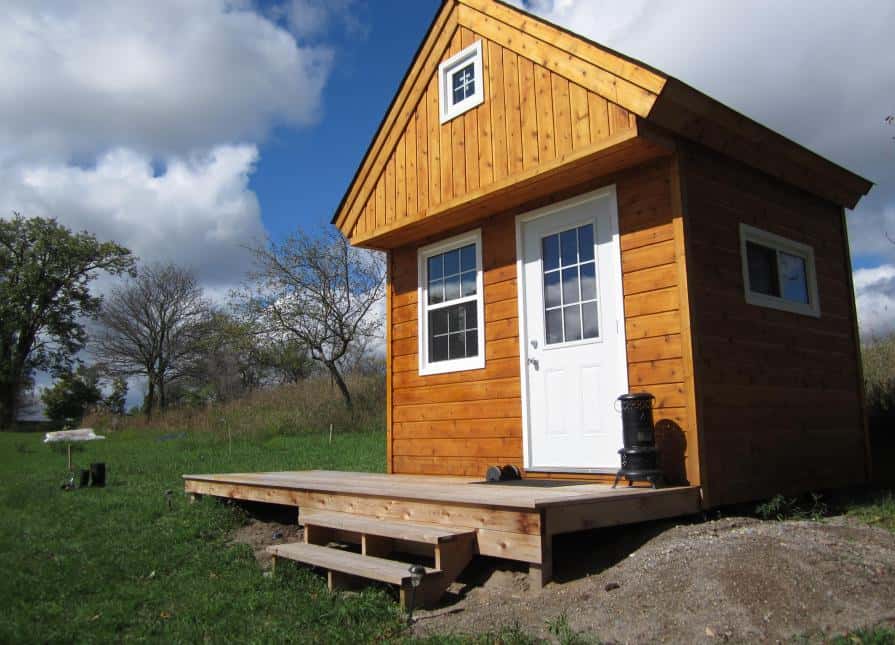 But since we're crazy about bunkies, it shouldn't surprise you that we've got more than one style up our sleeves. In fact, any of our structures could be transformed into the ultimate cottage bunkie with endless available customizations. One such example is of our Telluride building style, which is traditionally classified as a backyard shed.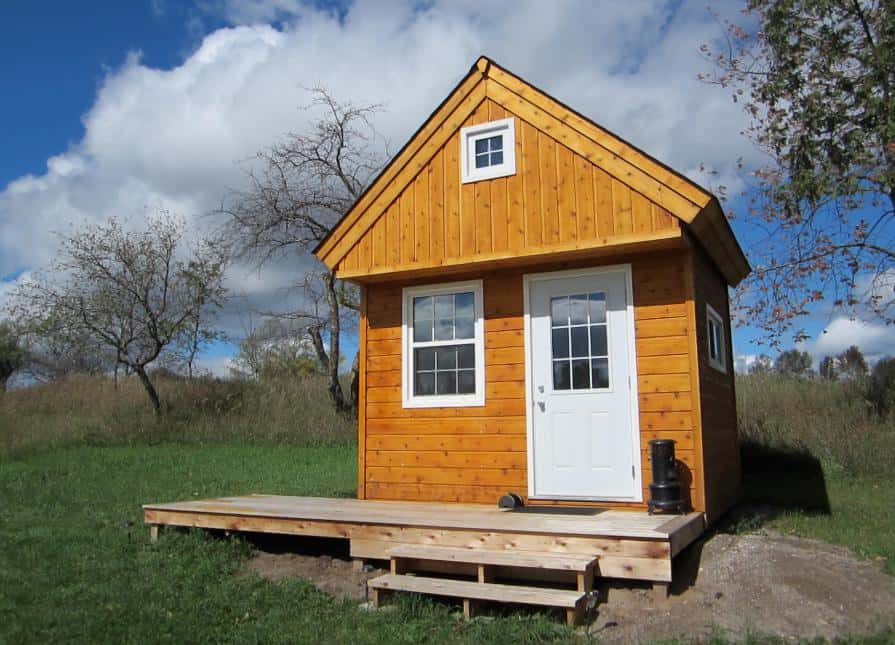 Not according to Mimi, from Madoc, Ontario. The Tellurtide style was an instant hit with her, and she wanted to enlarge it slightly and use it as a cabin in her spacious backyard. Mimi's biggest dilemma? Avoiding the permit process (if you'd like to learn more about permits, take a look at "Building Permits: What You Need To Know"). This meant trying to keep the building under 110 ft.² (which is particular to her area) without losing too much space and functionality. Mimi liked a simple design, without too many distracting details. She opted to include a loft space above, which is a great way of increasing space, without altering the footprint. Mimi preferred the Telluride as it traditionally features less overhang than our Glen Echo style and presents a more rustic look. When you're customizing from start to finish, even the smallest design decisions are yours to make.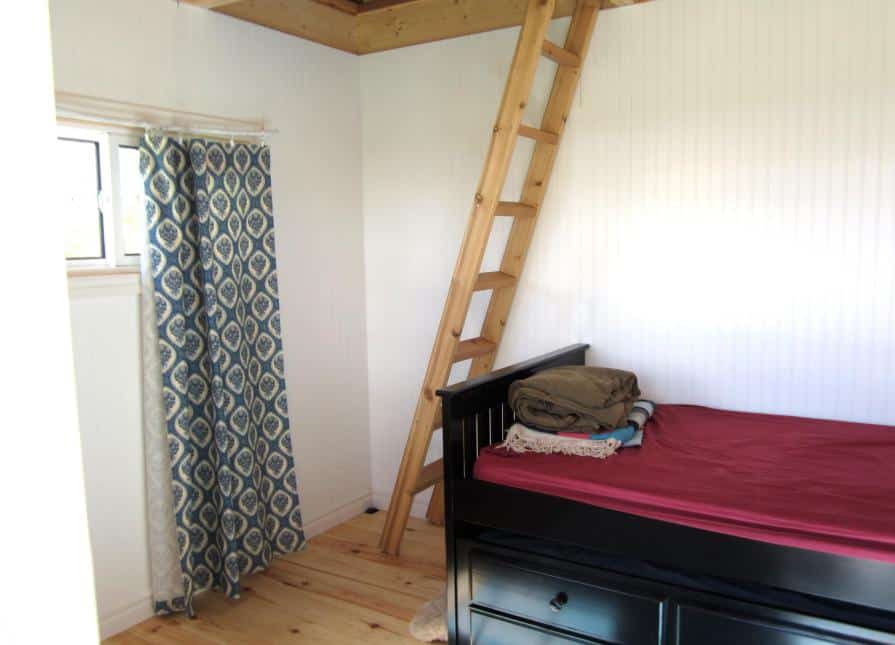 With the help of our design team, Mimi was able to achieve her goal. We helped her transform our Telluride style from shed to bunkie that Mimi now uses as a adorable sleeping cabin, right in her own backyard. Mimi loved how the structure accommodated all her needs, all while avoiding the permit process. Mimi's favourite part? The loft of course "it adds much needed sleeping space, and dimension to the face of the building."
In Mimi's words, "We had a wonderful experience with Summerwood, from exploring all our dreams with Pat, to making them come true with Brandon and the whole rest of the team. We are in love with our sleeping cabin! It's a gem in the countryside. And it fits right in."
It's always a pleasure to hear these kind words, especially about a bunkie! We can't get enough.
More Posts You May Find Interesting