There are many benefits to building an ADU. Whether it be extra room to host your friends and family or to get a passive income stream, an ADU is a smart addition to your single-family home.
If you want to build an ADU in your backyard, it's important to understand all the laws and regulations in your area. This includes both upfront and long-term costs. The more you know about ADUs and their respective rules, the quicker you can complete your project!
What is an accessory dwelling unit (ADU)?
An ADU is an additional living unit on a single home lot that's independent of the original home. Depending on where your location, you can have ADUs on multi-family properties. Accessory dwelling units cannot be bought or sold separately from the main living arrangement, but a lot of people build them for an extra income.
ADUs are more than just adding another bedroom to your home – they must include a bathroom and kitchen and, in some cases, a common space area or living room.
There are a few things to consider before deep-diving into an ADU like:
Plumbing
Gas and electrical
Appliances
Different types of ADU
There are a few different types of ADUs for you to choose from. This depends on what your goals and needs are with the new addition to your home. It's important to keep in mind about the laws and regulations that are in place for your area. A few of these options include:
Detached new construction (DADU)
A detached new construction, also known as DADU, is an independent entity of the original home and is usually built in the backyard.
Attached new construction ADU
As the name suggests, this type of ADU construction is attached to the primary home. In general, they will share a wall but have a separate entrance and living space. Utilities like electric and plumbing can either be shared or detached from the main house.
Garage ADUs
A garage ADU can either be attached or detached from the main home. This type of ADU turns into a garage and can be a great space for vehicles or storage. A garage ADU can be an add-on to your current garage or a new above-ground addition.
Junior accessory dwelling unit (JADU)
Depending on your location, there may be different laws for junior accessory dwelling units. JADUs tend to be smaller compared to standard ADUs. One of the main differences is that a JADU only requires an efficiency-kitchen rather than a full-size one. In Los Angeles, a JADU is 500 square feet or less and is attached to a single-family household. JADU attachments can share a washroom with the primary house among other things. Make sure to double check your area's JADU regulations.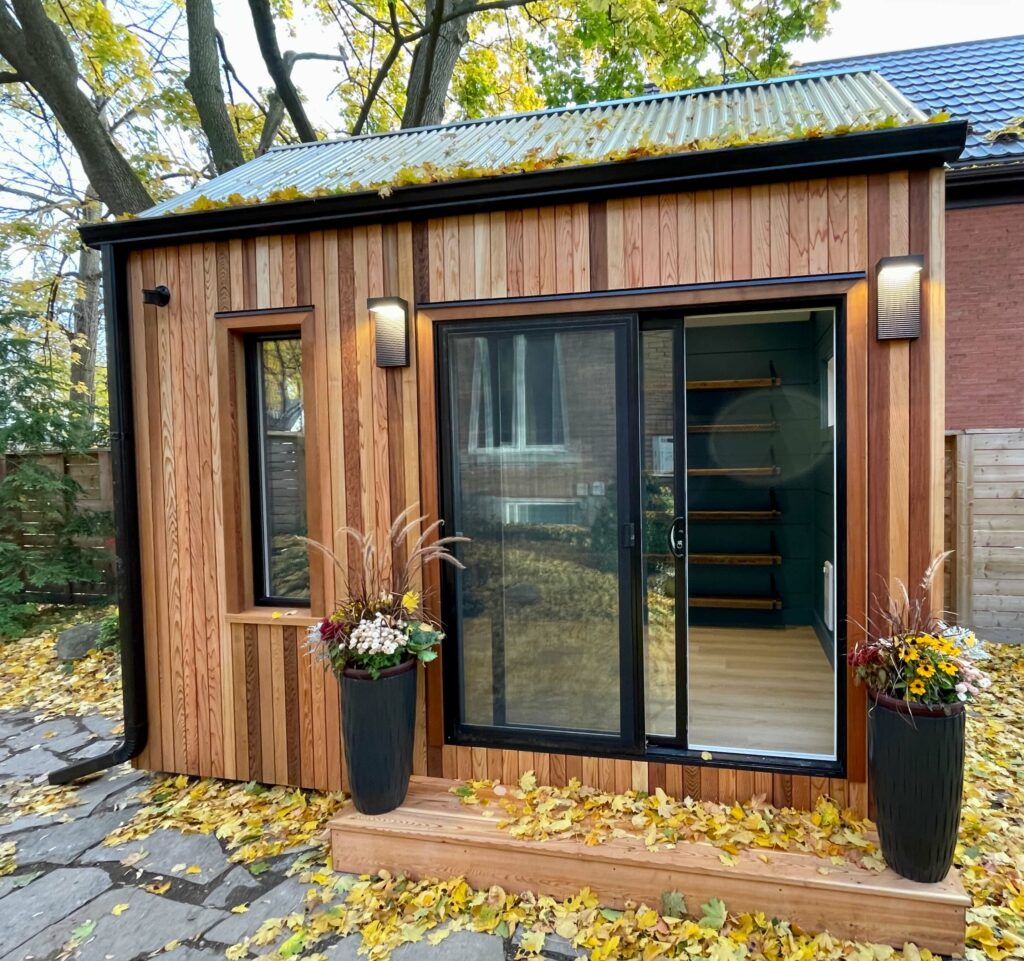 How long does it take to build an ADU?
An ADU built from scratch can take anywhere from 9 months to a year and a half while DIY ADUs can take even longer – depending on budget and resources. The engineering and architectural plan documents can be approved within a month and is usually the faster part of the whole process. When building an ADU in California, you need to keep in mind Title 24, which refers to building energy efficiency standards. In general, construction permits can take up to two weeks and ADU construction two to four months.
If you're going the prefab route, those ADUs are way quicker and can be ready for renters in under two months.
California state regulations
Local state laws will affect the type of ADU construction you can build. In California, there are specific heights, sizes and permits owners must have in order to have an ADU. In cities like Seattle and Portland, their regulations change yearly.
ADU laws also include (but not limited to):
The amount of units
Maximum height
Utilities
Parking
Entrances
Fire safety
The average cost of ADUs in California
For ADUs, there are both fixed and variable costs you need to consider. The most common variable costs for ADUs are unit size and materials used. If you hire a team of contractors may quote the unit by square foot. Some build ADUs for under $100,000 while some can spend up to $350,000 or more.
If you're going the DIY route, a lot of costs can add up that homeowners don't anticipate. A few things take note of are:
Waste disposal
Equipment rentals
Porta-potty rentals
Plan changes
Windows and furnishings
If you decide to work with a team of contractors, make sure to budget for project fees per professional. For example, if you work with an architect, they have a fee that ranges from 8-15% of the initial project cost. Contractors and builders also have additional fees on top of the original quote. If you don't see the fees, you can ask each professional so you can stay on budget.
For a lot of home building projects, there are often mistakes or extra budget is needed. Make sure to save up some extra money in case of emergencies or delays. When financing your new ADU, don't forget to consider the long-term value of your new unit. You may have to pay a bunch up front, but the potential rental income can give you a peace of mind.
ADU permits in California
Before you start building an ADU, you need approval and permits from your city or county. Depending on the area, you'll need both.
If you're doing a build from top to bottom or a DIY ADU, you need to submit your plans to the city. From there, they'll review your plans and you must get approval before you can start. Keep this in mind as it can change the timeline of your build depending on corrections and adjustments to plans.
During the building process, you'll need to plan for inspections to ensure everything is up to code. California's Title 24 Code & Regulations is a good resource for ADU builds.
Finding your dream ADU for your home is a quick phone call away. Check out our available models or give us a call and we can help you out today!
More Posts You May Find Interesting