Over the past few years we've been hearing more and more about tiny houses. Admittedly our design team was initially a bit skeptical about the concept of cramming all of our everyday household items into a very small space. In today's "bigger is better" culture we truly thought the tiny house movement would come and go quickly. But when we started seeing tiny homes and tiny home kits pop up in Texas of all places, we know we were wrong to doubt the trend! Small house designs and small home kits continue to be one of the more popular conversation starters the Summerwood design staff engages in with our customers. In reality we've been building micro homes and small cabins and cottages for over 20 years, making us an ideal resource for designing and purchasing a tiny home kit.
Save Space & Earn $$$ with Your Own Tiny House
Tiny homes have exploded in popularity over the past few years and Summerwood Products' line of outdoor structures have been a natural choice for tiny home builders across North America. Our DIY and fully-customizable tiny home building kits can be designed to your exact specifications and can be fully insulated for use in all four seasons just about anywhere in the world. We had the great pleasure of working with a Nashville-based client, Rebecca, on the design of a tiny home that new serves as an investment property and offers space for guest overflow. Here's a Q&A with Rebecca's story (and some incredible pictures she shared with us!).
Why did you decide to purchase a Summerwood building specifically?
My husband and I chose to buy a Summerwood product specifically because we truly feel they have the best kit designs out there. We had looked at a few competitors and just felt there was no match for Summerwood. We loved that the designs are customizable, and spent a lot of time choosing exactly which style of cabin we wanted, and how many doors/windows etc. It was a fun process!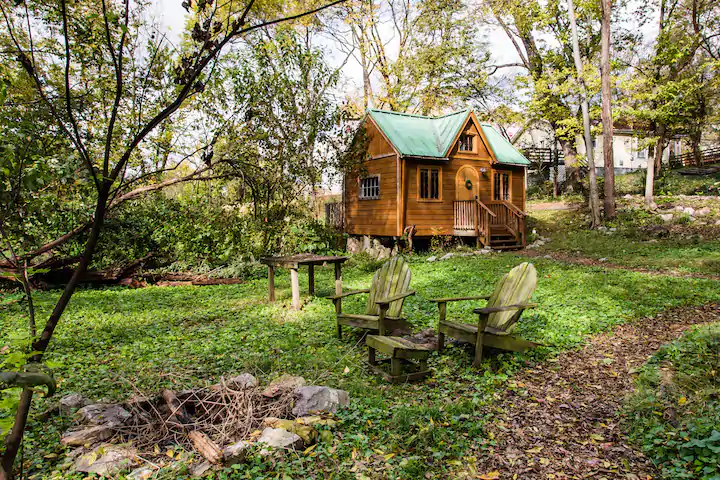 What did you intend to use the building for? Why did you need it?
We have a smallish house in Nashville without an easy way to add on to it. With the birth of our son our house felt increasingly cramped and we were without a way to host guests. Additionally, we wanted to be able to rent out part of our house for income, and with short term rental websites like airbnb, it is very easy to use a space for two purposes. So our Summerwood cabin is now part-time guest space, part-time rental. We love it!
How was the building experience?
The building experience was honestly a bit harder than we'd expected. We had a "house raising" after we received the kit, when around 8-12 friends/family members came to get us started. We got a lot done that first day, but there was still a lot left to do, and we generally were able to work primarily during our son's naps (so, not that much). It was often enjoyable, at times it was frustrating, since we didn't really have building experience going into this.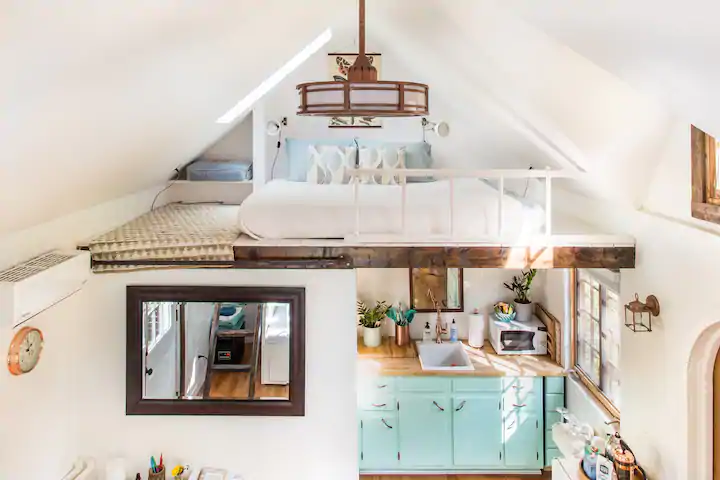 How has the building helped alleviate a previous need?
We have started to host our first airbnb guests and we are loving it! And we now have a place for friends and family to stay! It is absolutely wonderful to have it finished.
How would you characterize your experience overall?
Our overall experience was that this was more difficult than we thought it would be, but that we do not regret going with Summerwood at all. The design continues to please us – we love the dormer, the rounded door, the tall ceilings – and Summerwood was helpful throughout our experience.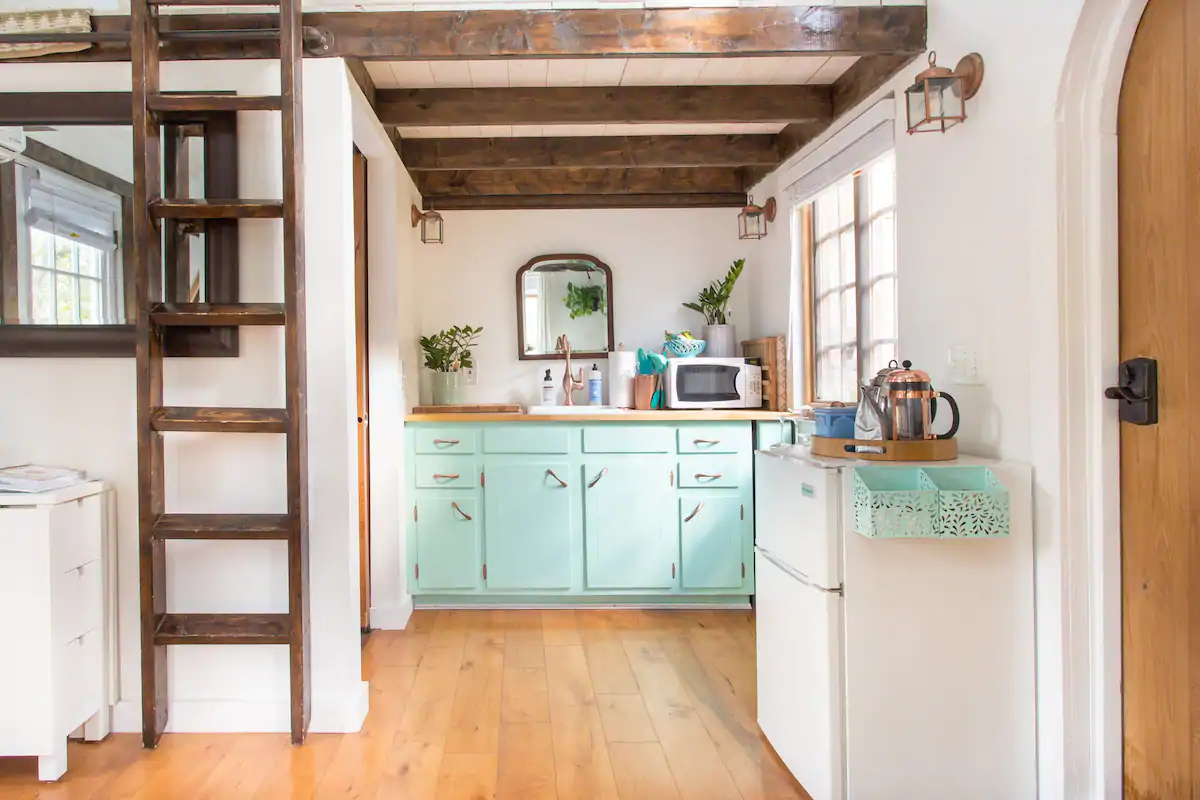 Design Your Tiny House Today
Start online with our Custom Design Center to begin designing and pricing your own tiny house or give us a call now at (800) 663-5042 to talk about your ideas, we love answering your questions and helping make your tiny house plans turn from dream to reality!
More Posts You May Find Interesting