A unique design from Summerwood Products is the perfect addition to any home and an ideal solution for building your own cabin in the woods, as well as a perfect guest house, that can double as an ideal AirBnB cabin getaway.

Over the years we have heard more and more about tiny houses and tiny house design. We've seen our customers use some of our designs for custom backyard buildings and turn these structures into anything from yoga studios to jewelry studios (check some of that out here).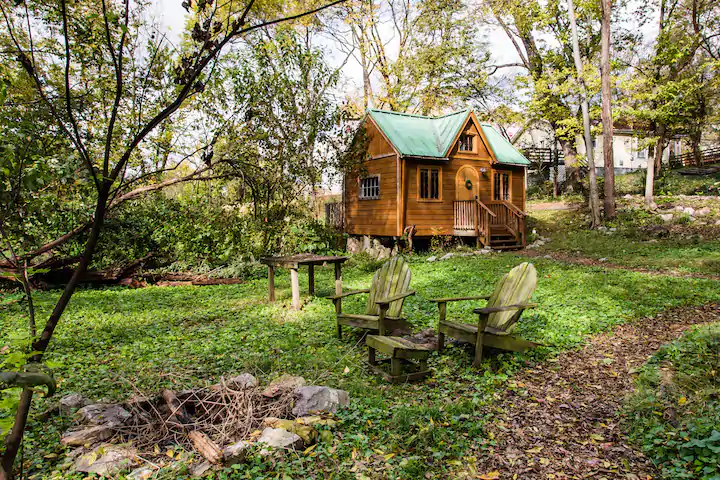 Back in 2016 we wrote a blog post about a couple that decided to use Summerwood to create a tiny home in their backyard, we had the great pleasure of working with a Nashville-based client, Rebecca, on the design of a tiny home that now serves as an investment property and offers space for guest overflow. Recently we decided to follow up and see how their Summerwood Cabin is doing.
Residing just outside of the downtown area of Nashville, Tennessee, one of the top vacation destinations in the country. Our customers have created one of the most popular Airbnb's locations in Tennessee. They have also been recognized as an Airbnb Plus, a selection of only the highest quality homes with hosts known for great reviews and attention to detail. They have also been featured in Travel+Leisure, Southern Living, House Beautiful, the Tennessean, and USA Today.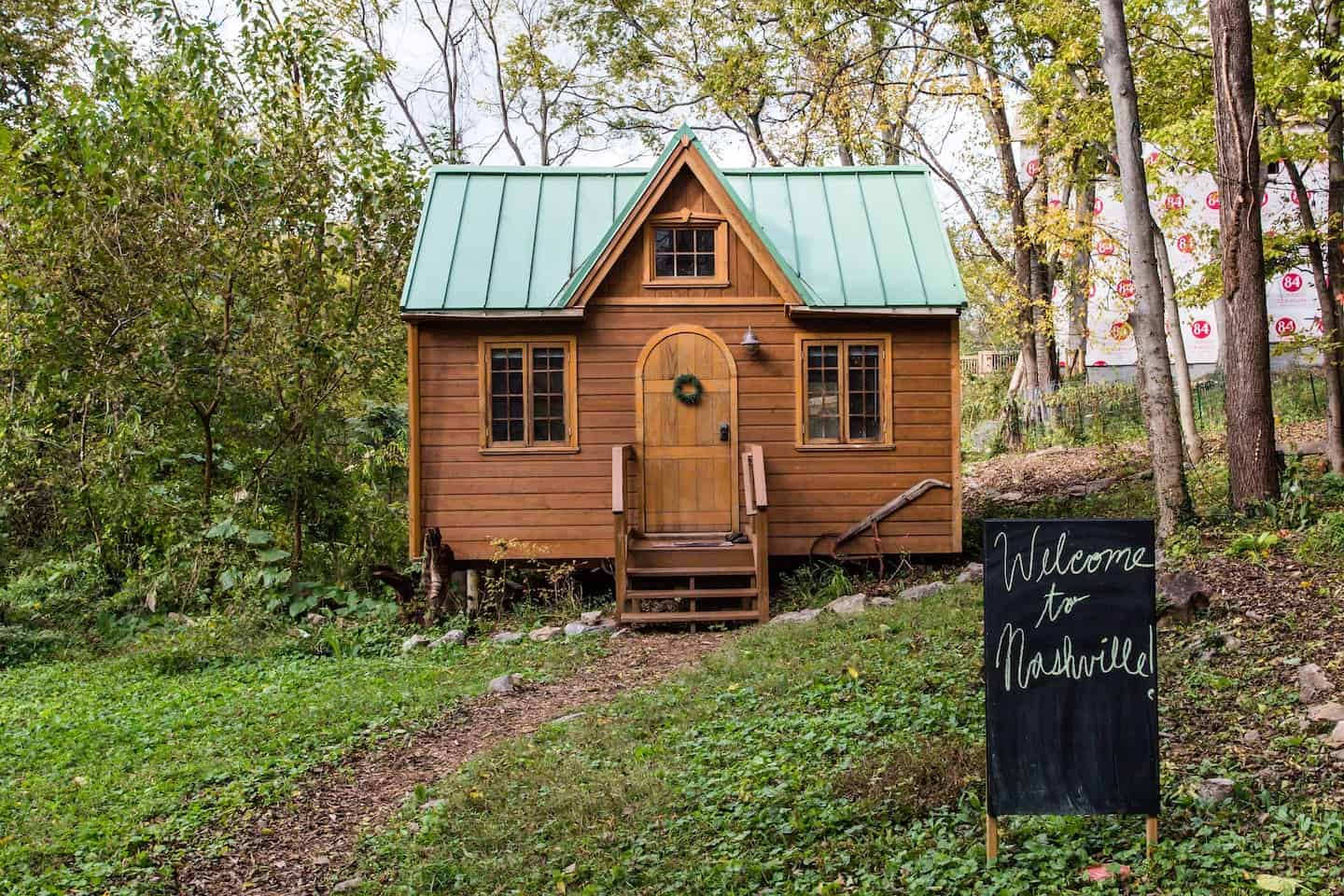 They spent nine months building and designing the structure (with some help from us of course) behind their own family home, with no prior homebuilding experience and a whole lot of help from friends, family and the internet. When it came down to choosing a design, they decided to buy a Summerwood product specifically because they truly felt Summerwood had the best kit designs out there. "We had looked at a few competitors and just felt there was no match for Summerwood."

The small cabin serves as a getaway for those that are vacationing in the busy music-filled city of Nashville—and adds a much needed outdoorsy and adventurous factor to the getaway. There are currently over 600 reviews on the home, and we did not see a negative review anywhere to be found.  One previous renter left a review calling the cabin a "sanctuary for the soul."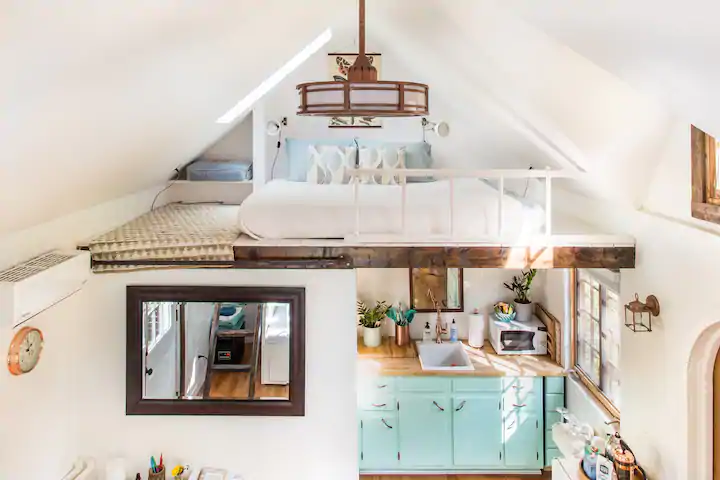 Located only 10 minutes from the downtown area,this AirBnB cabin includes a kitchenette, lofted queen bed, a full bathroom with a clawfoot tub, and lots of outdoor space so you can enjoy the deck, shared backyard, and garden complete with chickens.

You too can discover the charm of this tiny house in a magical setting. Every inch is put to good use in a delightful mix of old and new. Repurposed vintage cabinets and a claw-foot tub share this clever space with modern appliances and air conditioning. You can book or reserve this amazing rental and have an inside look into this amazing tiny cabin from Summerwood.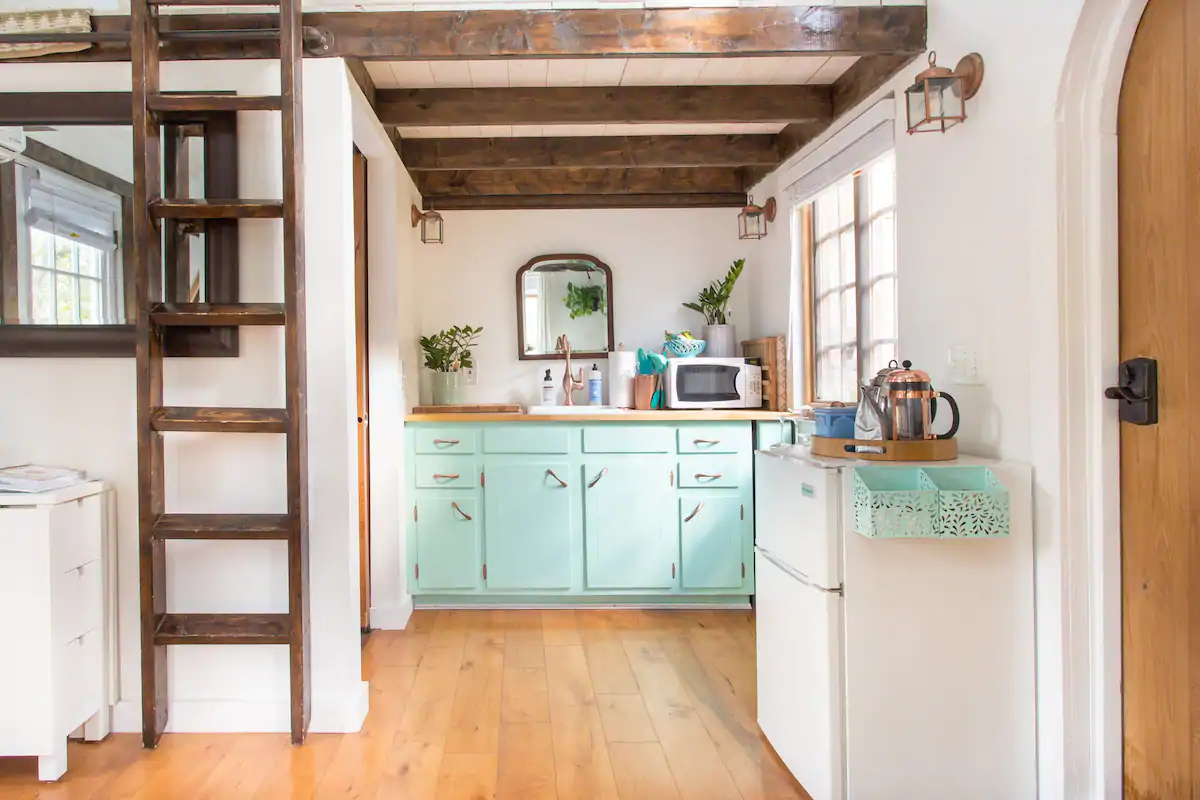 Small house designs continue to be one of the more popular conversation starters the Summerwood design staff engages in with our customers. In reality we've been building micro homes and small cabins and cottages for over 30 years, making us an ideal resource for designing and purchasing a tiny home. 
Start online with our Custom Design Center to begin designing and pricing your own tiny house. Our cabin kits and prefab cabins create the home away from home you'll enjoy for decades.
More Posts You May Find Interesting