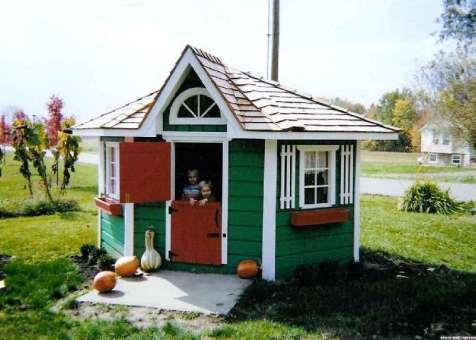 With technology being intertwined into almost every aspect of our children's lives, it is becoming more and more challenging to convince them to go outside and play. By adding an outdoor playhouse to your backyard, you can give your kids a designated spot that will encourage them to go outside and disconnect from the internet for a while. 
Additionally, allowing your kids to have their own personal space to do what they please will entice them to try new things and spark their creativity. 
Not to mention, this will free up your basement and other rooms of your house that are currently being taken over by children's toys. 
1. Mini arts and crafts studio 
Art can get messy. Especially when the person creating the art is a child. So instead of ruining your walls and floors with paint, markers, and glitter, have your kids work on their arts and crafts inside their own playhouse. This way you can more comfortably give them the freedom to get as creative as they want, without worrying about damaging anything inside your home. 
Some arts and crafts supplies you can stock the playhouse with include: 
Colourful construction paper

Paper plates

Paper towel and toilet paper 

Stick and liquid glue 

Tape 

Popsicle sticks

Paint 

Crayons 

Pencil crayons 

Markers 

Child-friendly scissors  

Googly eyes

Stickers 

Glitter

Beads 
With this assortment of materials, your child can create hundreds of different crafts. 
2. Add their favourite toys 
The playhouse should be your child's area of comfort and fun. So let them add their favourite toys, artwork, or other knick knacks – this will allow them to feel like the playhouse is their own personal area. They can create a sense of pride and independence knowing that this space is theirs to manage.   
Also, the more toys that are in the playhouse, the fewer toys are taking up room inside your house. 
3. Learning and homework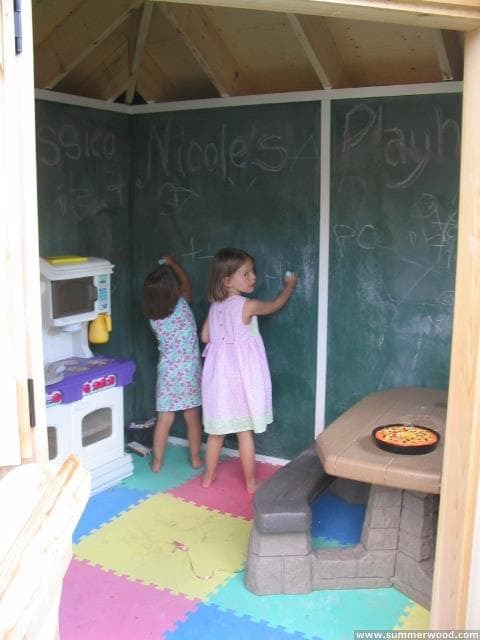 Once your child feels cozy and comfortable in their new environment, you can start allowing them to finish homework there! 
Sometimes children have trouble getting started with their homework or become tired of completing their learnings after only a short period of time. Having them do homework in their playhouse can get them excited to start on their homework – since the playhouse is an area they enjoy, doing their homework can be a treat.  And being in a space associated with fun will motivate them to finish the work without growing bored. 
4. Having a jam session 
Kids love to make noise, in fact, learning and playing musical instruments is very good for a child's development. However, when the parents or guardians are trying to sleep, this noise can become frustrating quite quickly.
By having a kid's playhouse, you will be able to allow your kids to indulge in their musical interests whenever they please, without impeding on your own rest and relaxation time.   
5. Wooden play kitchen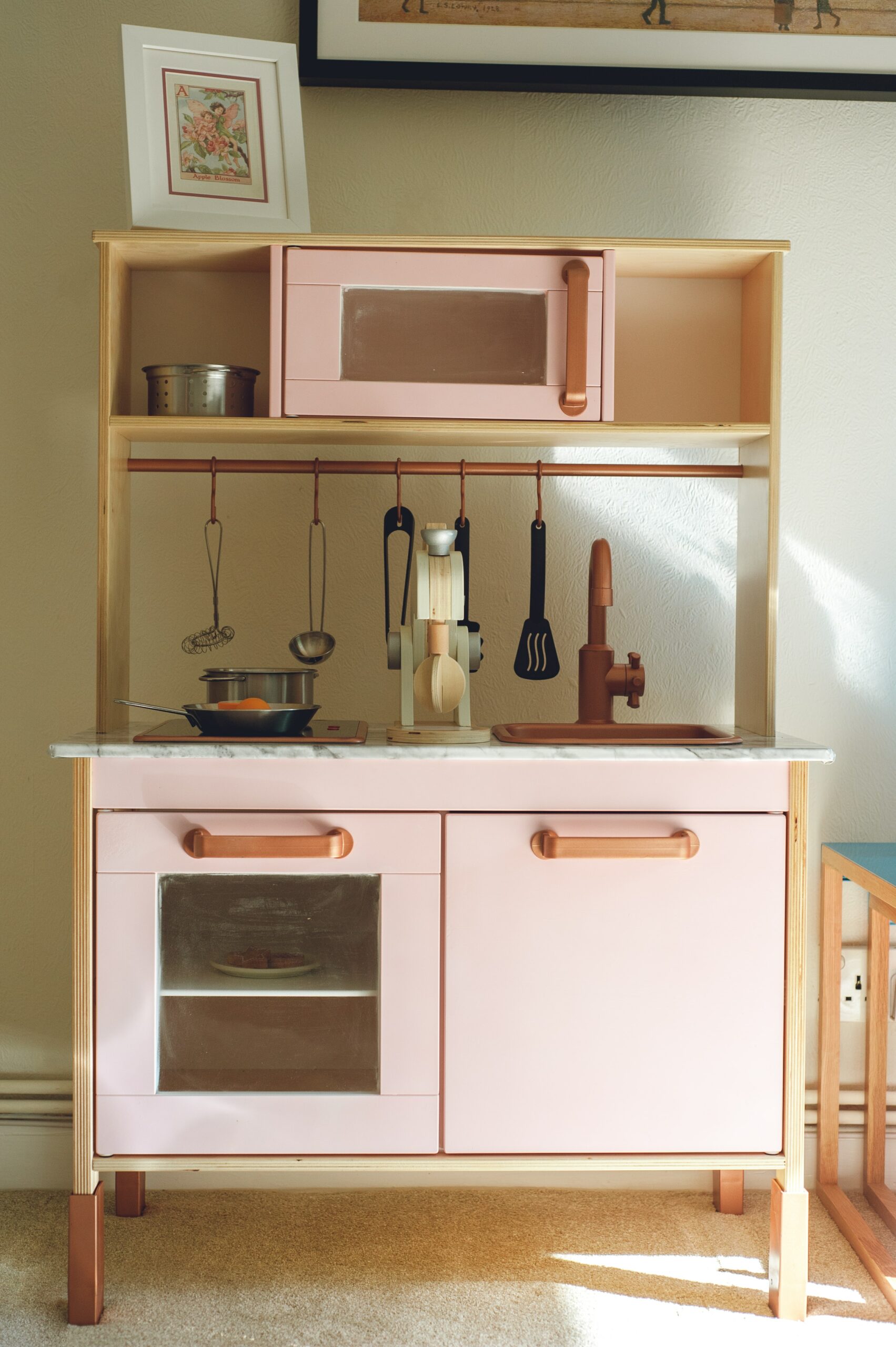 They might be too young to start preparing the family turkey dinner on Thanksgiving, but that does not mean they can't start trying their hands on simple no-bake recipes. As long as you ensure the area is clean and disinfected before and after they prepare the food, this can be a great activity for them and their friends. 
They can make a simple lemonade and fruit platter for a summer picnic outdoors, or even little marshmallow pops dipped in chocolate with edible googly eyes for a Halloween treat. 
And who knows, maybe one day they can graduate from their wooden play kitchen and start preparing the family Christmas dinner. 
6. Add books 
Reading is crucial for a child's mind, however, it can sometimes be difficult to entice your child to read for pleasure. 
What better way to encourage a child to read than by giving them their own personal reading nook? A playhouse offers a cozy little space for them to be surrounded by all the things they love, so their imagination can truly run miles. 
You can add fairy lights, reading lamps, blankets, and pillows to create a space they feel drawn to. 
7. The perfect mini gardening shed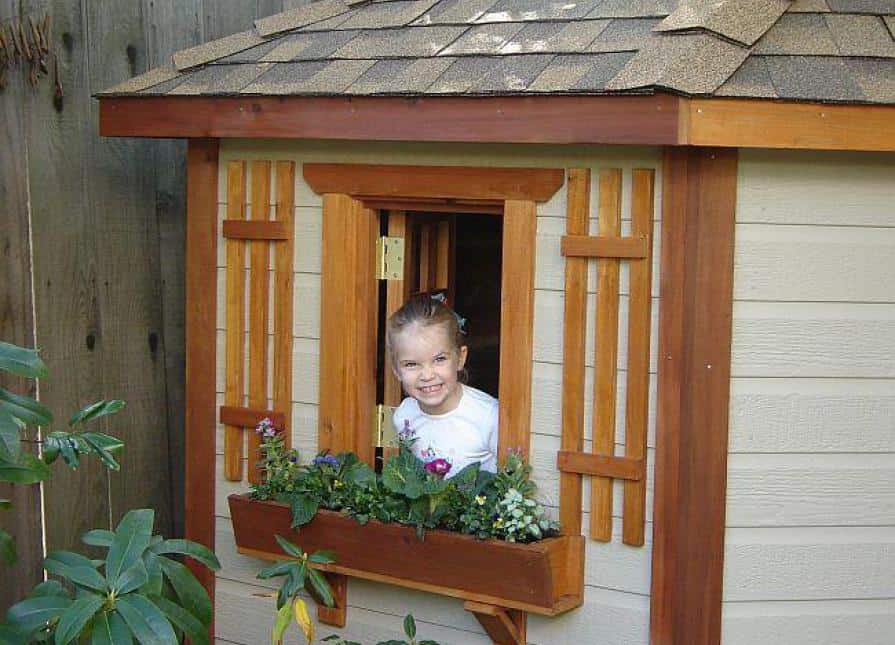 By placing mini shovels, seeds for gardening, small plants, and flower pots into the playhouse, you can create the perfect child-friendly gardening shed. Most of Summerwood's playhouses come with optional flower boxes for planting flowers and other greenery.  
This can become a great spring or summer activity for you and your child, or can be used as a gardening play date with friends. 
8. Let them have a say in the design
If we gave our children full control over the design of their playhouse, they might start adding unicorns and unlimited chocolate sundaes to the mix. Although that does sound like a great idea, it might not be totally possible. 
When designing your child's playhouse allow them to have some say in certain design elements so they can start feeling more excited about their new play area. 
Summerwood's collection of children's playhouses gives you a variety of options. Choose your favourite building material – such as a cedar playhouse, colours, sizing, and other specs and details. 
More Posts You May Find Interesting