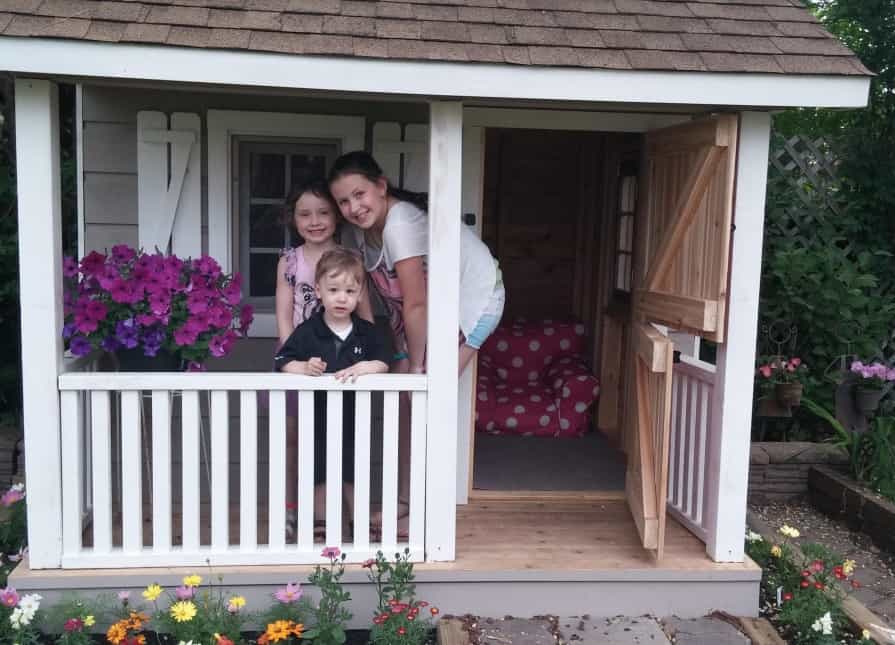 A fun and safe playhouse will nourish your child's sense of play and let their imagination run free. We've compiled some tips and ideas to help you make the best choice for your family.
 Choosing a Site for your Playhouse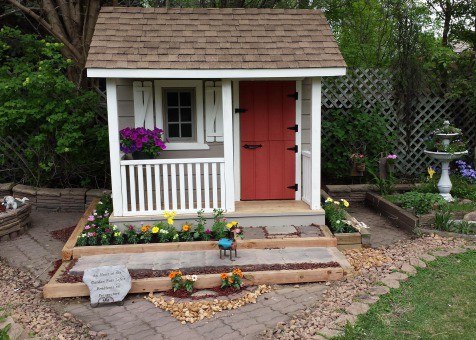 Playhouses are a wonderful place for fantasy and creative play. One of the most important considerations in locating your child's playhouse is where to build it. Locate it in a convenient place where the access is good and where your kids feel totally comfortable. Unless you want to take the trouble to run electricity, it's also a good idea to build your playhouse in a spot that receives lots of natural sunlight.
Aesthetics are important: you may choose to highlight your playhouse by making it the center of attention or create a secret hideaway by blending it into the landscape and making it an adventure for your children. Although playhouses are usually small, you should be mindful of the building's relation to other structures that you may have on your property. Also think about the pros and cons of your preferred site in all four seasons. The surrounding foliage (and weather) can look very different from one season to the next. All of these considerations may have some impact on where you decide to build your playhouse.
Note: Playhouses are almost always under 100 sq. ft. and as such are exempt from most zoning and permit considerations. In fact, we've never run into a situation where someone needed a permit. If you are planning on building a larger playhouse you may want to check with your municipality to ensure that you are meeting the local zoning and permit requirements.
Playhouse Size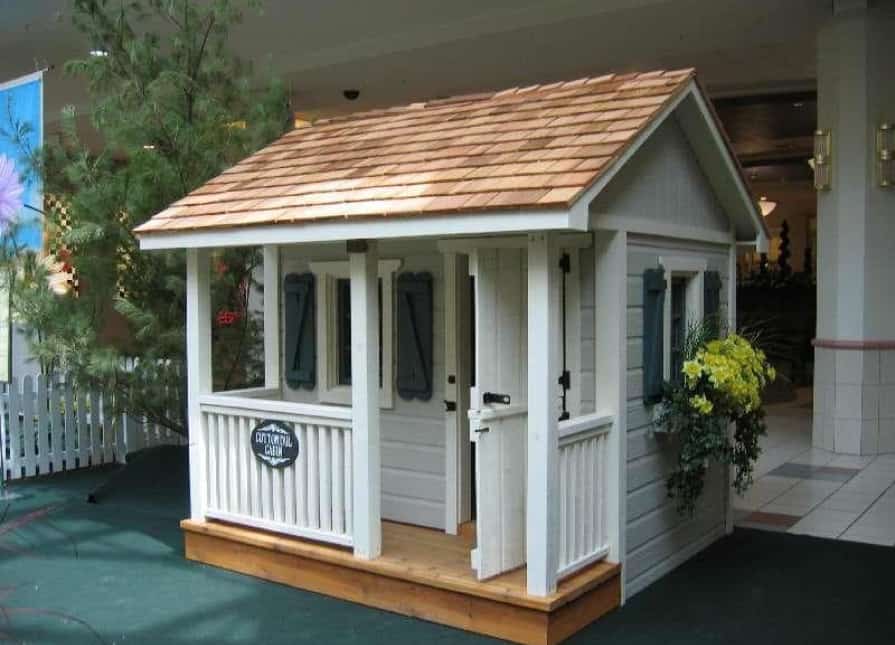 Make sure that your playhouse is big enough for its intended use, however not so big that your kids feel lost. The true appeal of a playhouse is that it is the one thing that is designed and built to your child's scale. If you want to be sure, once you've decided on a size, place stakes in the ground and outline the walls of your playhouse with a string or garden hose. This helps to give you a better idea of the size and how it will fit into your situation.
Please feel free to contact us at any point in the planning process and we will provide you with as much help as you need.
Materials
Everything we use is safe; the windows are made of Plexiglas, sharp corners are minimized, and there is no pressure treated wood whatsoever in our playhouses. Most of our products are constructed from a premium grade of western red cedar or Canexel maintenance free wood fiber siding (available in many vibrant colors). We only use the finest materials on the market, so be assured that what you get is truly top of the line we don't mess around. Different materials create different looks so you may want to consider that if you want your design to extend or complement the architectural style of your house and other structures on your property. Click for detailed information on our materials and siding.
Playhouse Designs and Styles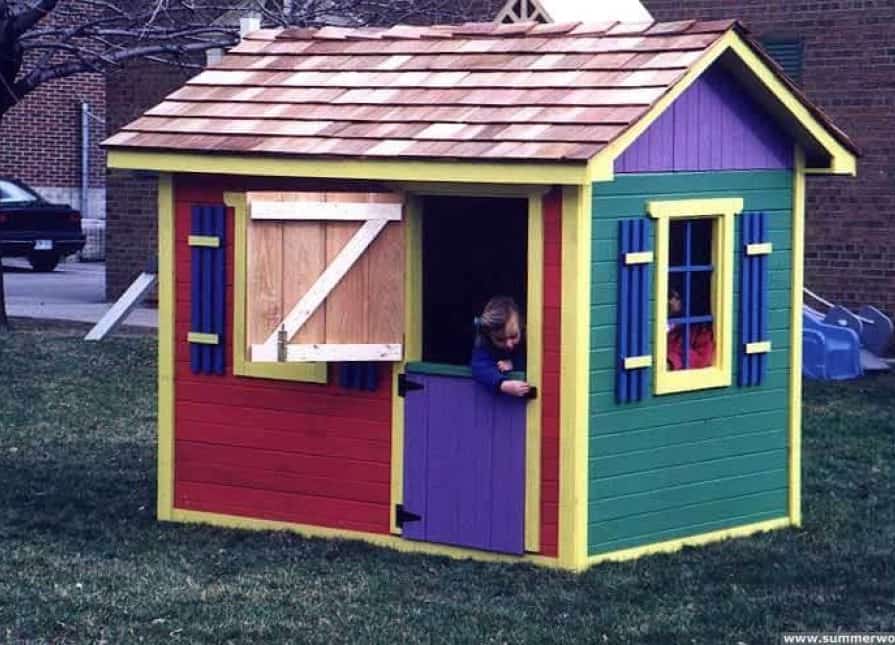 Be sure to spend sufficient time browsing the playhouse styles below and our playhouse photo gallery to see what creative designs others have come up with. Let your children be part of this decision making process in choosing the style. After all, they're the ones who will be using it. Upon taking a vote, make your final decision based on the style you feel fits into the surrounding landscape. Don't worry about the playhouse matching your house, not every thing needs to match, and why not be a little eclectic, it's fun for the kids and you alike!
The inside of your playhouse requires some careful thought. Shelving, hooks, drop-down counters and seats: these are the things that help to jumpstart imaginations and ensure that your children embrace their new play space right away. What ever your requirements, we have oodles of options to choose from so you shouldn't have much trouble achieving a good fit for your kids.
The styles:
Bear Club Playhouse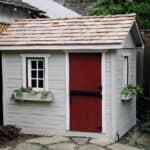 – From the soaring gabled roof, to its functioning windows and unique Dutch door, this playhouse begs to be played in and will provide countless hours of enjoyment for your children.
Petite Pentagon Playhouse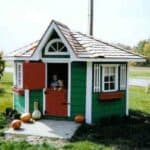 – Designed with kids in mind; this five-sided playhouse fits snugly into a corner and provides a unique interior for a game of hide and seek. A dormer tops the hip roof, providing extra light for reading, playing with dolls, or chatting with pals.
Peach Pickers Porch Playhouse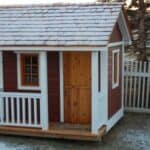 – Having your own porch as a child is a pretty special thing. This playhouse has it all – the porch adds a fun factor that can't be beat.
More Posts You May Find Interesting