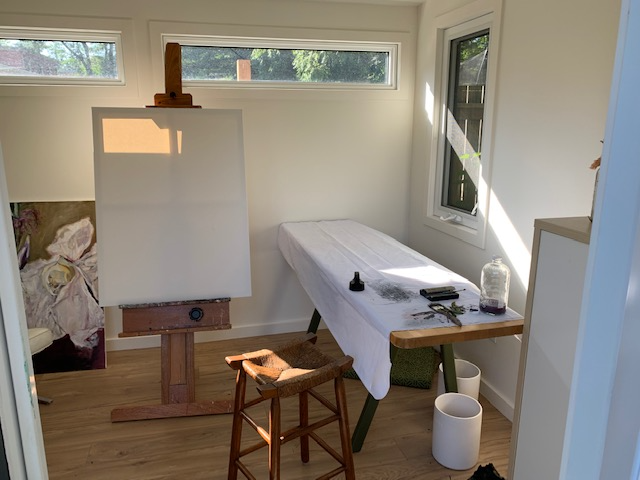 Are you a budding artist looking for the perfect place to develop your craft? Or an expert looking for a dedicated space to hone your art?
Have you ever found yourself determined to spend the evening focusing on your art only to realize that you've misplaced your supplies or that you're repeatedly distracted by others before you can even begin? Perhaps you want to seriously devote yourself to your art but cannot seem to find the right time or space.
Whether you are a budding artist looking for a place to develop your skills or an expert artist looking for a professional workspace to produce your next masterpiece, having a backyard art studio that is separate from your home life and customized to suit your artistic needs is essential. Whether you produce art professionally or just for fun, having a home art studio will encourage you to advance in your chosen craft. 
What is an Art Studio?
An art studio is a dedicated workspace for artists to use for the purposes of painting, pottering, sculpting, woodworking, photography, graphic design, music production, acting, dancing and much more. They are spaces designed exclusively for artists pursuing the finer arts. Spaces where artists young and old can practice their chosen craft and advance their artistic careers.
Why Make a Backyard Home Art Studio?
It's easy to get distracted from your art when you don't have a dedicated workspace to work in that is separate from your home. Building a backyard art studio to use as a painting studio or sculpting studio is an investment in both you and your artwork. Having a separate home art studio in your backyard that is solely intended to be used as a space to practice your art is incredibly important for any aspiring artist. A backyard art studio provides you with several benefit, such as:
An ideal environment designed around your unique artistic requirements: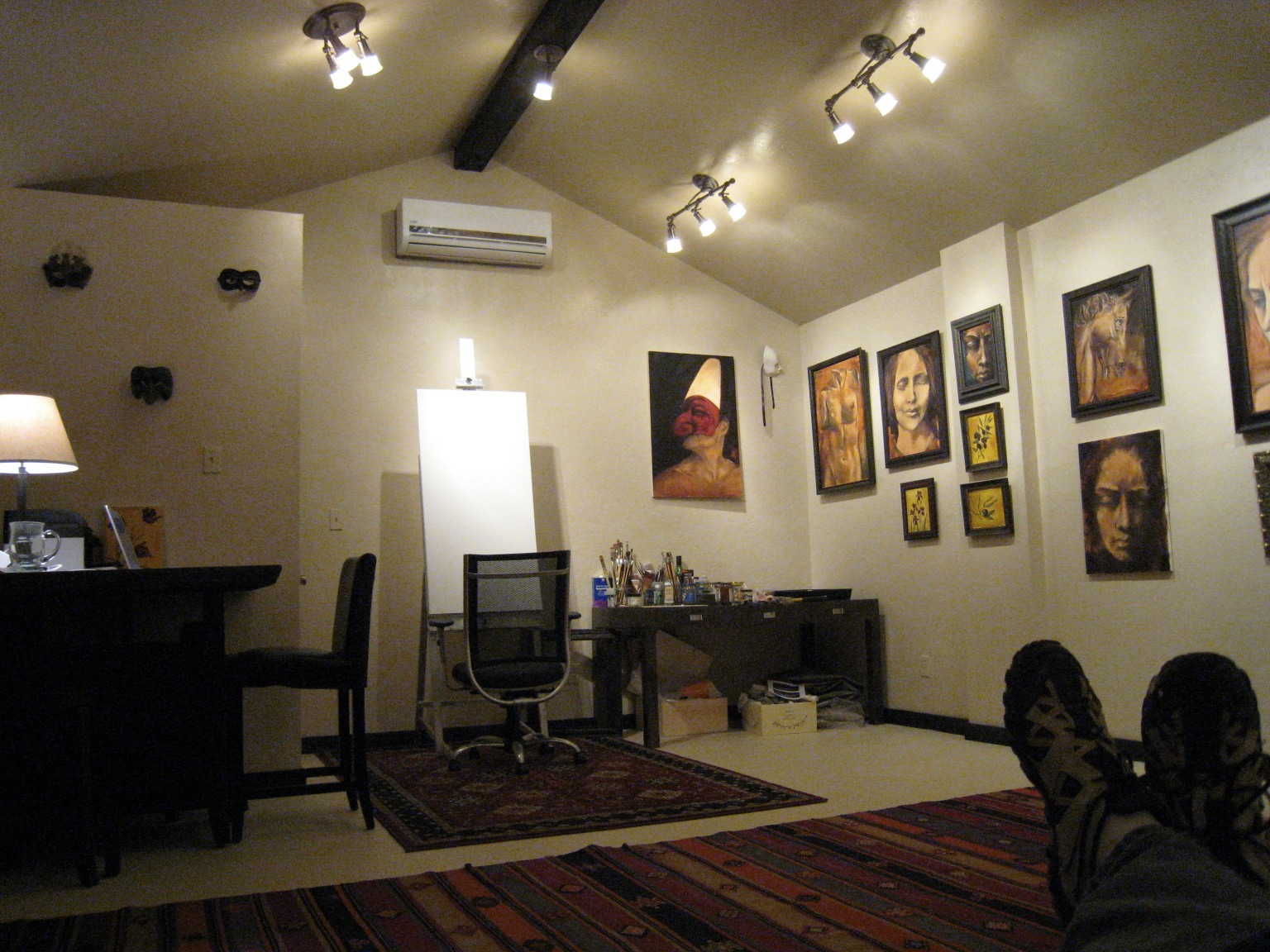 Having a space where you can freely express yourself is crucial to letting your creative side shine. When it comes to your home, you cannot always decorate things exactly the way you want or work in the way that you prefer: conventions sometimes dictate that certain spaces appear in certain ways; other family members might have a say in how things are decorated; and considerations for the opinions of other household members may require you to work in ways that cramp your style or space. 
With a dedicated home art studio in your own backyard, however, you are the sole owner of the space. You have total freedom to design your workspace however you want and customize your home art studio to meet your needs and suit your work style. You can organize your space in a way that makes sense to you and minimize household distractions to work the way you're most comfortable and be as productive as possible. 
Helps Maintain a Better Work-Life Balance: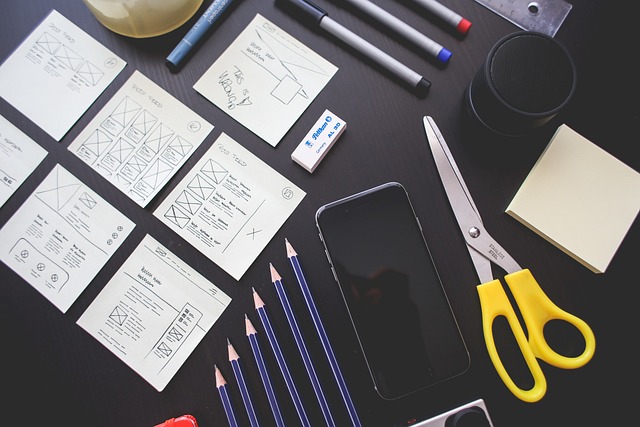 Even when it comes to creating art it's important to establish clear boundaries that separate your art life from your home life, allowing you to maintain a healthy work-life balance. Without these boundaries, it is easy to lose track of time, get caught up in your art, or convince yourself to do just a little bit more before calling it a day, causing you to neglect other important areas of your life like sleep or spending time with family and friends. 
With a separate studio space, it's more difficult to spend the whole afternoon working because you must physically leave your workspace to eat meals, take bathroom breaks, or seek out company.
Another of the pitfalls of working from the comfort of your home is that it can be so tempting to work on your art a little before bed or while with family. This blurs the thin line separating your home life from your art life which can lead to working all the time and eventually burning out. 
A backyard art studio is an easy and effective way to create and reinforce boundaries between your home life and your art life by literally separating the two. When you have finished for the day, you can simply lock the door and return to your home. 
Moreover, if you have the urge to do some work after packing up for the night, you must physically leave your house to reach your supplies. This will usually prevent you from giving in to the urge to work on your art after you've finished for the day.
Fosters Respect for Your Art: 
When producing art from the living room couch or the kitchen table, your work is more likely to be interrupted by family, roommates, or friends. Your home is a living space. It is not ideally suited for working. And even if you work in a separate room in the house, you are likely to still be interrupted by people seeking you out for various reasons. 
The same is not the case when you work on your art in a backyard art studio. A backyard art studio makes it more difficult for people to interrupt your work because you have a separate workspace. It will be harder for people to interrupt you because you are, as the old saying goes, "out of sight, out of mind."
People are more likely to respect your space and the seriousness of your art if you work from the privacy of your studio. It also signals to others that, just as when you leave the house to go to work, you are busy and should not be distracted. 
Reduces Unnecessary Distractions: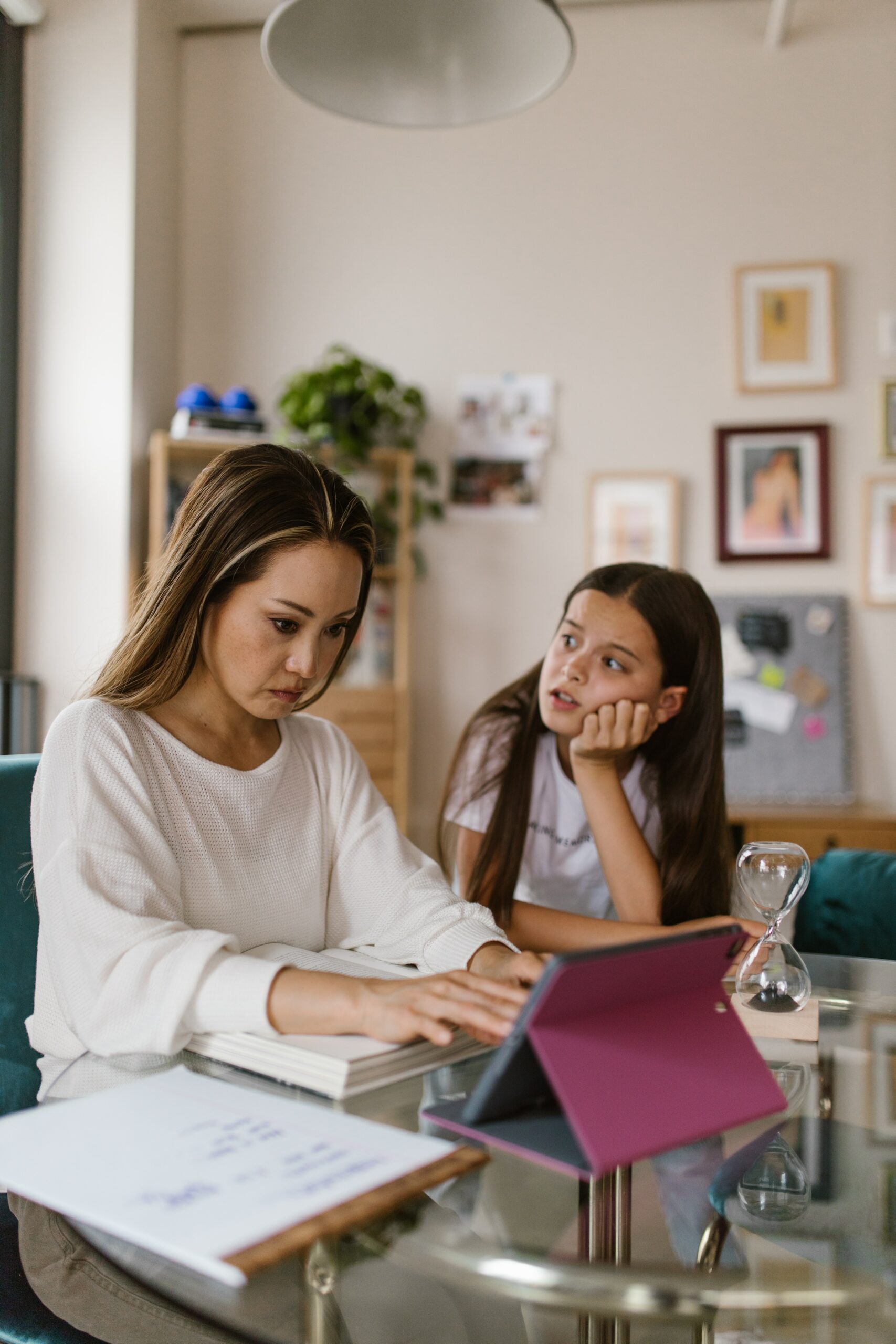 Ever find yourself entering "the zone" only to be interrupted by someone rudely barging into your room? Or perhaps you've finally worked up the motivation to start that project you've been planning for several months only to have someone invite you to spend the evening with them? 
When working in the comfort of your home, it is easy to fall prey to distractions. Without a dedicated home art studio, it is much easier for the people you live with to forget to respect boundaries and the need for privacy. In such close quarters, your time and space can easily be intruded upon by others. 
With your own backyard art studio, you can put some distance between yourself and the other members of your household, making it more likely that they will respect your time and space and avoid distracting you unless absolutely necessary.
Helps to Switch Gears:
Switching between different tasks can be challenging, especially when it comes to art. It takes time to focus on your artwork and get in "the zone" and it takes just as much time to leave "the zone" and put your work away for the day. 
Having a separate space dedicated to your art and business requires you to physically move from one location to the other. This physical movement between your home life and art life can help you switch between tasks more readily by training your brain to associate certain locations with certain tasks. The movement between the two locations signals to your brain that you are switching gears.
Trains Your Brain to Be Creative:
Productivity, creativity, and focus can be turned into habits just like waking up, going to bed, or eating at the same time every day. You can train your brain to be creative at specific times of the day. 
By making it a habit to work on your art in your studio each time you go there, you can train your brain to associate the space with the need to focus on your artwork. With repetition, this will allow you to more easily draw on the skills that are required to produce your artwork, such as creativity and focus.
How to Make a Backyard Art Studio: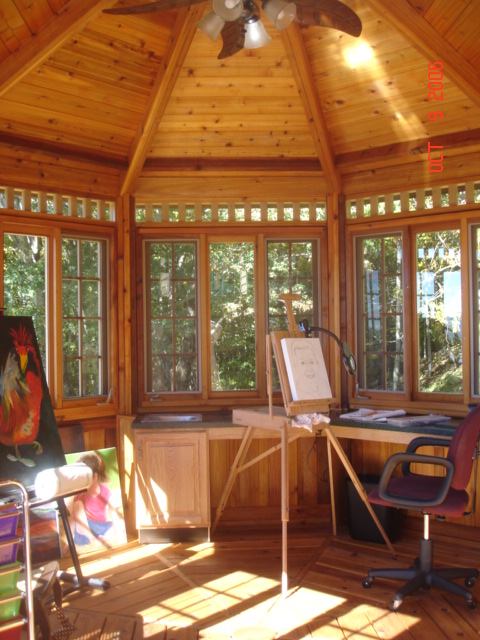 Now that we have covered why a backyard art studio is so essential to your art, we can now explore how to go about making the home art studio of your dreams to suit all your needs and purposes. 
When making a home art studio there are two approaches you can take: you can build it from scratch, or you can purchase one from a selection of prefab backyard studios. Because constructing your own art studio is time-consuming, costly, and requires a high level of expertise, for the purposes of this article, we will be outlining the steps to take to make the ultimate backyard art studio when purchasing a prefab home studio.
Prefab backyard studios are quick to assemble, cost-effective, and can be constructed by anyone. Prefab kits contain all the materials and sections you need to construct an expertly built home art studio without needing to be a professional contractor. Materials and sections are manufactured in advance and are made to be easily packaged, shipped, and assembled. 
Summerwood offers a selection of exquisite and customizable home studio prefab kits with simple-to-follow instructions and video tutorials so you can quickly and easily build the perfect backyard art studio without spending hours labouring to construct it without any help.
Step 1: What You Will Use the Studio For?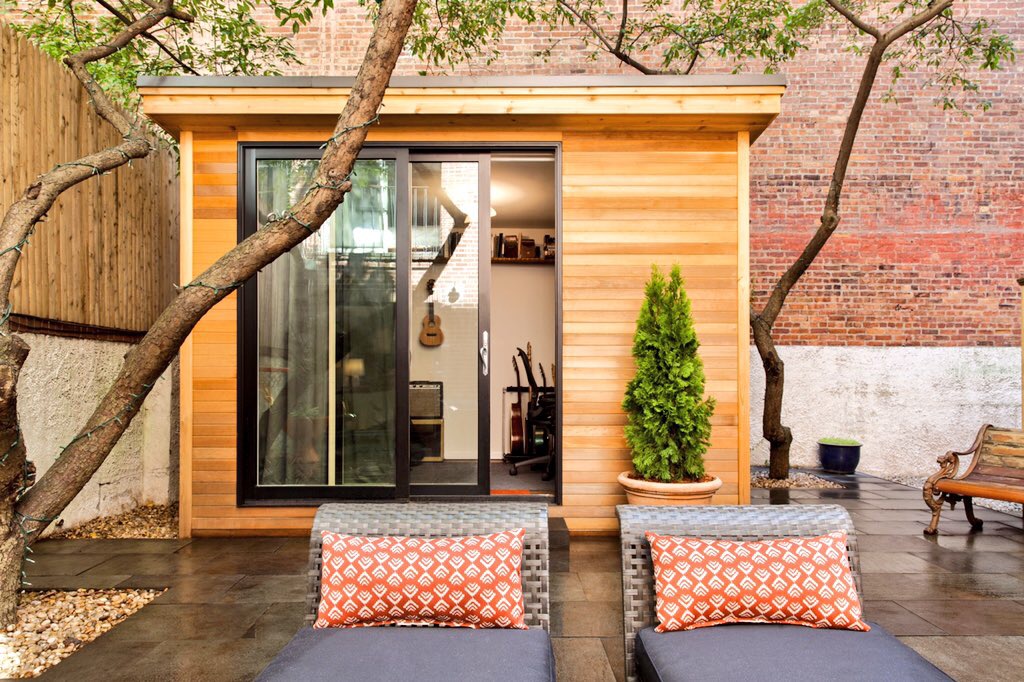 The first step when making a home art studio is to decide what you will be using it for. Do you want to create a painting studio or a sculpting studio? Is your painting studio just for fun or to learn? Are you a professional artist seeking to start your art business from the comfort of your own studio? Or do you plan to use your studio to hold art classes? Or maybe you want to create a play space for your children to practice their hand painting without staining your carpets? 
Whatever your reasons for making a home art studio, it's important to identify them as it will determine the size and structure of your studio as well as any supplies, appliances, furniture, or interior components you will need. 
Step 2: Which Prefab Backyard Studio is Right for You?
After you've identified what you will be using the studio for, it's time to figure out the size and type of studio you need. Survey your backyard to determine its dimensions and shape, figure out where you want to put your studio, and decide how big it will be. Measure your backyard to see how much space you have for a studio to help determine the best size and shape that will fit in your backyard. 
Once you've determined the size of your studio, explore the various styles and types of backyard art studios that are available to you and decide which one you like best. An online store, such as Summerwood Products, which specializes in outdoor buildings of various types, can help you determine the right studio for you by allowing you to explore, discover, and design the studio of your dreams. Scan through the diverse models and studio types available through Summerwood here. 
Whether you're a professional painter looking to start your home art business, or a beginner just looking to have some fun and learn, Summerwood offers studios to suit every possible need. 
Our Quadra Studio model is as chic as it is functional. Its contemporary style and spaciousness make it ideal for teaching art classes.
The Cove studio model features a luxurious covered porch area that's scalable to your exact preference, making it a fun and relaxing space to enjoy your art. 
Styles like the Glen Echo and the Mini Oban are perfect as artists' studios, home offices, workshop spaces, or anything in between making either of these models perfect for artists looking to start their art business.
Summerwood even offers a selection of playhouses, like the Petite Pentagon, which can double as both a playhouse as well as a place for your children to learn how to paint without making a mess of your home.
Whatever your needs or preferences, Summerwood has the perfect home art studio for you. And even if you can't find your dream studio on our site, our expert design staff will create it for you so that your exact vision can come to life. Our prefab kits can be made to suit any lifestyle. 
With Summerwood, you can also customize your prefab studio by browsing our expansive options and upgrades to personalize any one of our building designs and ensure it caters to your specific needs.
Step 3: Will You Need a Permit?
Depending on the size of your studio and where you live, you may require a permit to build a studio in your backyard. Before building your studio or ordering a prefab studio online, be sure to consult your local zoning office. 
If you order from Summerwood, we can assist you with obtaining a permit. While most Summerwood buildings don't require a permit, those which exceed 100 sq. feet may. Nevertheless, we design our buildings to conform to the most rigid building codes, making it easier for you to obtain a permit. The Summerwood sales and design experts have tons of experience with permits and will help make your experience as painless as possible.
Step 4: Build it Yourself or Get it Installed?
Once you have decided on your prefab studio, customized it to your needs, and secured a permit (if necessary), you are ready to order your prefab studio. When you receive your prefab studio, you have the option of either building it yourself or having it professionally installed.
Whether you're a DIY enthusiast or plan to hire a contractor, Summerwood's prefab kits are designed with ease of assembly in mind. Each kit contains all the parts you need to build your structure. Everything is securely packaged and shipped directly to you. Detailed assembly instructions are available with your building kit, but if you have any questions during the building process there are a number of options to help you out:
Comprehensive step-by-step instructions

Illustrative installation videos

Checklists to ensure all the parts you need are included with your kit

Lists of required tools you will need for your building project

Online access to supplementary diagrams, recommendations, and ideas

Tips to expedite the assembly process

Multiple customer service options, either online or by phone

Assistance to help locate a qualified contractor in your area if you prefer to call on one
If backyard projects really aren't your thing, or you just don't have the time, Summerwood also boasts a team of experienced carpenters and craftsmen who know Summerwood buildings inside-out and can make the building process quick, easy, and always done right. Depending on your location, you can have your studio installed by a Summerwood contractor. 
Step 6: Design and Decorate the Interior:
Once you have built your home art studio, you are ready to decorate the interior. It's important to decorate your space in a way that suits your needs. Be sure to fill it with things you find inspiring, interesting, or motivating. 
You're more likely to spend time in your backyard art studio if it is comfortable, so be sure it has a good source of lighting, heating/air conditioning, comfortable chairs and desks or worktables, and whatever else you might need to organize your space and make it comfortable for you.
Step 7: What Art Supplies Will You Need?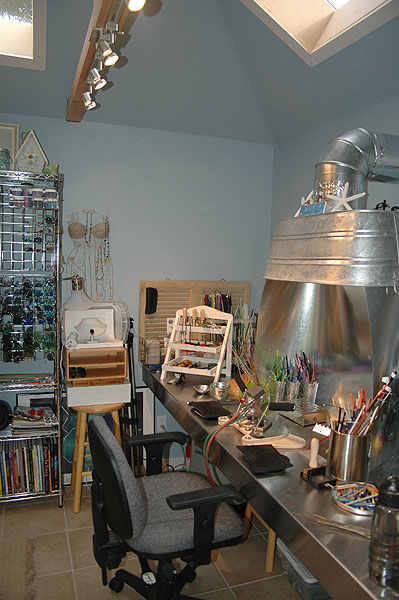 Now that your backyard art studio is built, decorated, and ready for use, ask yourself what art supplies you will need to get started. When starting any new hobby or business, it's important to invest in yourself. Whether you invest your time, energy, or finances, when you invest in yourself you take yourself and your work more seriously. 
Since you've already built yourself an amazing backyard art studio, fill it with the supplies and materials you will need to thrive as an artist. Below we've included a couple of lists of supplies you may need depending on the type of art you will do in your new studio:
Painting/Drawing Materials Required:
Drawing/Sketching Materials: 
Graphite pencils

Coloured pencils

Pencil sharpeners

Erasers (rubber, kneaded, gum, vinyl, or plastic)

Paper (drawing paper, charcoal paper, Bristol paper, acid paper, paper weight, the 'tooth')

Sketchbooks

Blending stumps (tortillons)

Fixatives

Charcoal

Pens

Portable containers

Permanent stacks

Durable table

Comfortable chair
Painting Materials Required: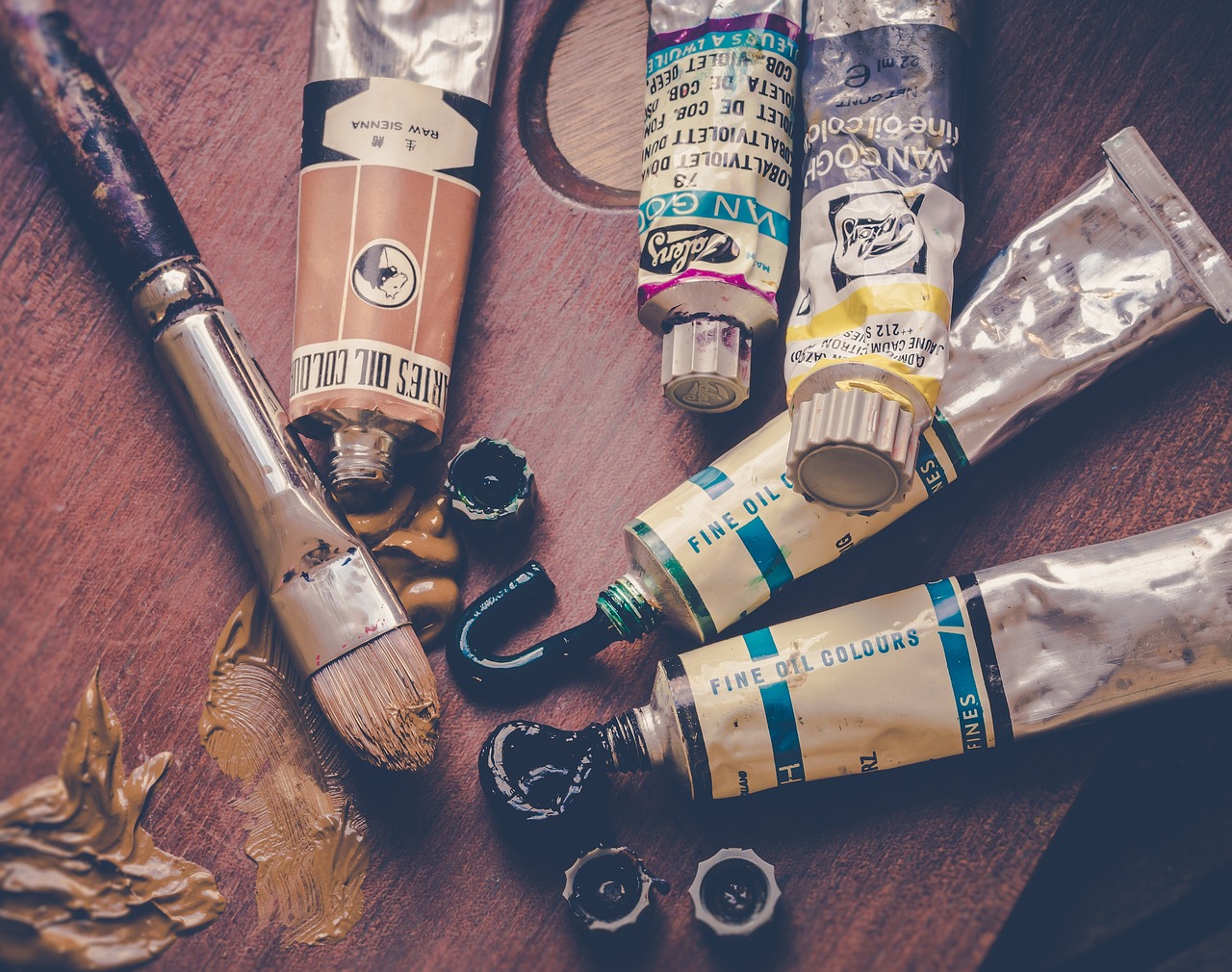 Oil Painting Materials:
Oil paint

Paint solvent

Linseed oil

Palette

Paint brushes

Palette knives

Easel

Canvas 

A drying rack

Turpentine or other oil paint cleaner

Primer

Paint extender

Paper towels/rags

Paint clothes 

Charcoal/pencils

Jars or old mugs
Watercolour Painting Supplies:
Brushes

Easel

Table or desk

Canvas or watercolour paper

Palette

Container for water

Soap

Paper towel

Pencils

Erasers

Support panel/board

Clips

Masking Tape

Ruler

Masking fluid

Spray varnish

Watercolour pencils
Sculpting Materials Required:
Modelling Clay Supplies: 
Clay

Carving knives

V-tool

Access to water

Armature wire

Shaping tools

Callipers

Modeling stands

Study casts for modelling

Non-stick rolling pin

Clay paddle

Scraper

Hook tool

Scoring tool

Wire loop tools
Wood carving materials:
Wood

Sandpaper

Chisels 

Gouges

Veiners

Bench knives

Rasps and rifflers

Carving knives

Wood carving mallet

Sharpening stone and strop

Mask

Proper ventilation

Goggles
These lists are by no means exhaustive and contain only the basic supplies you will need to get started in the art medium of your choice. However, in addition to these basic supplies, it's essential to keep your art studio organized. Consider organizing your space with things like:
Shelves and racks to stock and store paint cans, brushes, clay, tools, etc.

Folding tables

Clear plastic containers to make finding art supplies easy

Mason jars to hold paint brushes, pencils, etc.

Wine racks to hold jars of paint

Pegboards with hooks and small bins to hold things neatly in place
Whether you're building a painting studio to start your own art business or a home art studio just for fun, it's important to find the right studio to suit your needs. A backyard art studio combines the comfort of a home with the productivity of a workspace, making it the perfect solution for artists of all levels and types.
Summerwood's prefab backyard studio kits make the building process easy and fun. You are provided with all the materials you'll need, plus full instructional videos, and, if you ever need extra help, we are only a phone call away. Get started on your dream studio today!
More Posts You May Find Interesting