Backyards with a modern design are popular. It elevates the space creating a sophisticated tone yet maintaining a relaxed feel – making it the perfect place to unwind alone or with company. 
When choosing a shed, you want to make sure it matches and/or compliments the rest of your backyard; this way it won't clash with the other design elements. For example, avoid pairing pieces that come from polar opposite styles (yes, there are always exceptions but this is a good general rule of thumb). 
However, if your backyard does not have any particular design/style, choosing modern sheds is a safe choice. This is because modern shed designs are simple and elegant, making them easy to match with almost any other pieces in your backyard. So although it's best to avoid pairing items from opposite styles, modern pieces always fit in as neutral in-betweens because of their simplicity. 
Popular types of modern sheds include corner sheds and bar sheds. Corner sheds are great because they optimize on space in your backyard. Bar sheds are perfect for optimizing on space as well since you get a 2 in one (a shed plus a bar!) and are a staple for a great backyard party. 
What is Modern Design?
The current modern design style is rooted in a movement from the turn of the 20th century. It works with natural materials and neutral or earthy colours. The key belief behind modern design is that "form follows function". This means that all furnishings and decorative objects should reflect its intended purpose. If a furnishing, decor, or decorating detail does not have a practical purpose, then it can be eliminated.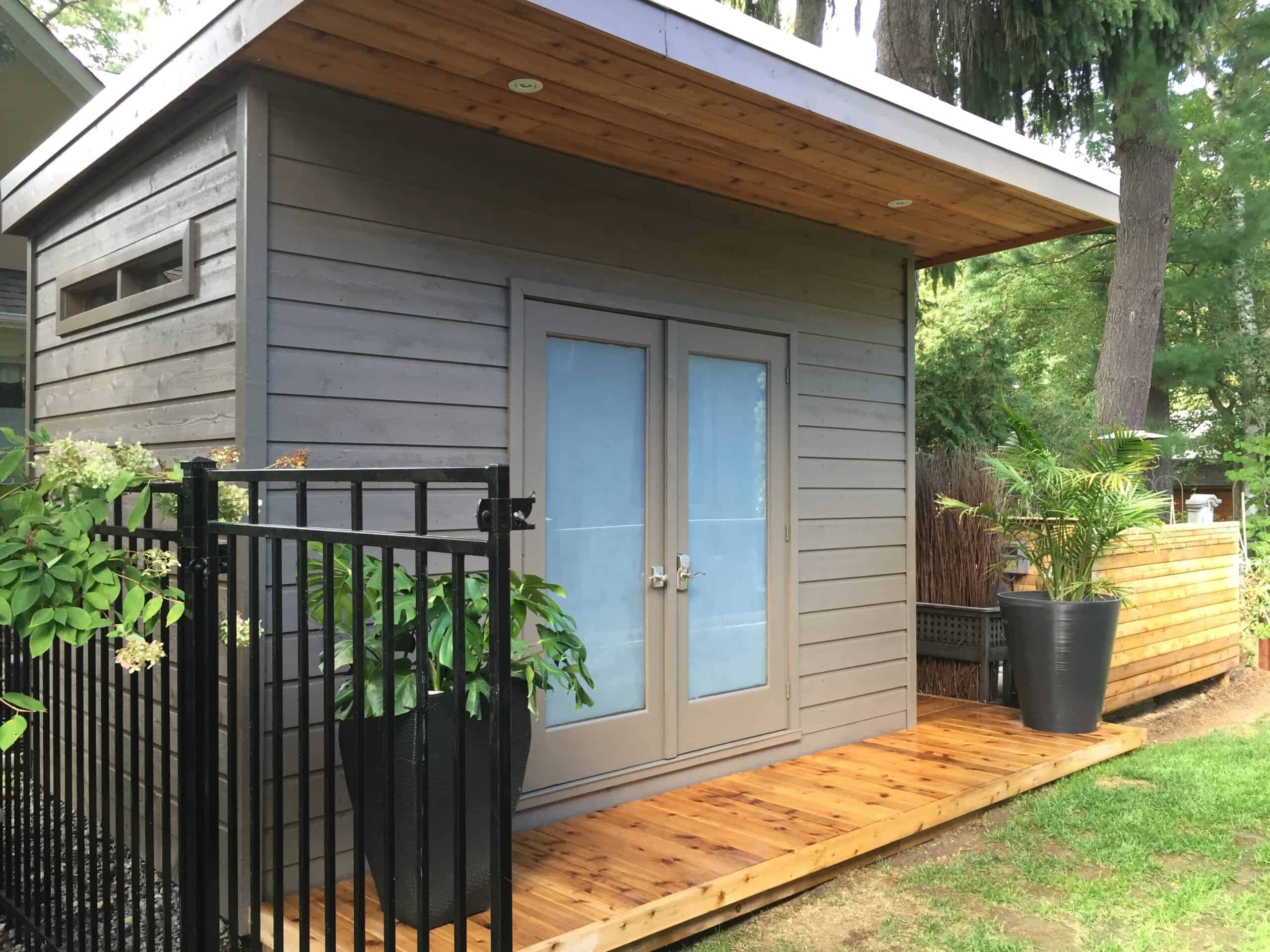 Modern Shed Colour Scheme
Despite the fact that modern design focuses on minimalism (which incorporates colder colours), most modern spaces don't have a heavy focus on cold or stark hues. When creating the colour scheme for modern sheds go with natural and warm neutrals, and feature shades of turquoise, browns, sienna, and greens. 
Modern sheds have the ability to uplift the look of your entire backyard. So when you incorporate these colours onto your shed, they will give the whole outdoor area a warmer and more inviting feel. For example, a corner shed with off-white doors, warm beige walls and an off-white couch with green and turquoise accents fits this style perfectly. You can find an array of modern-style outdoor furniture at Homesense.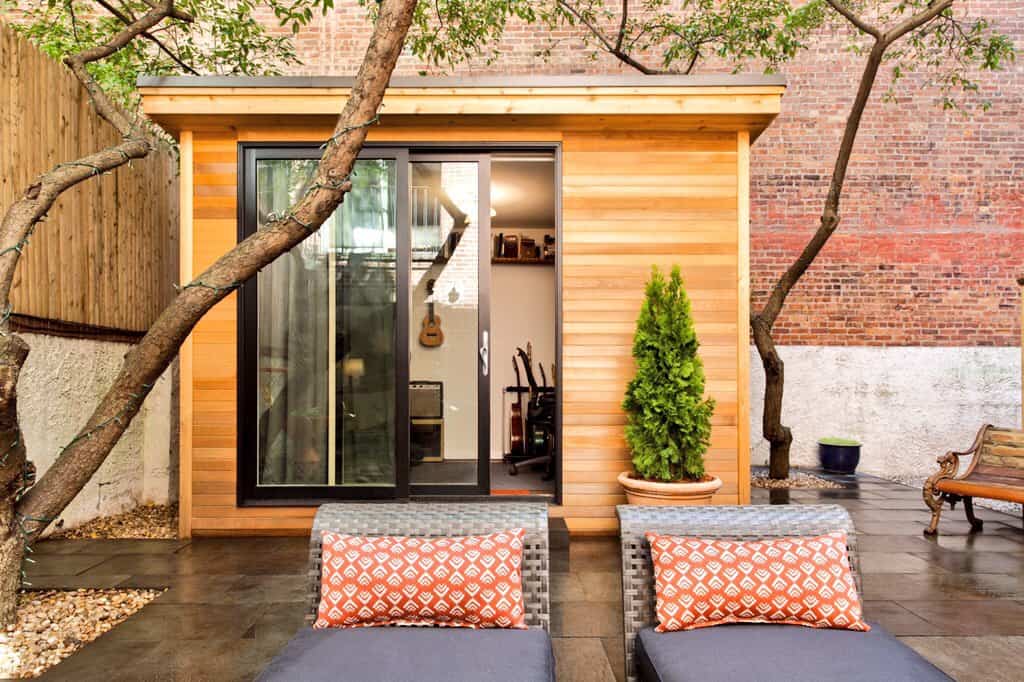 Use of Texture on Modern Sheds
Organic elements like wood and unpolished steel will give your shed a modern style. Having a wood-covered shed with unpolished steel accents makes a backyard look sophisticated without losing the inviting feeling. The Quadra shed is a great example of a metal and wood combination.  
Additionally, you can create modern shed designs by using textures like leather and natural fibres mixed in with those raw building materials to soften up the space.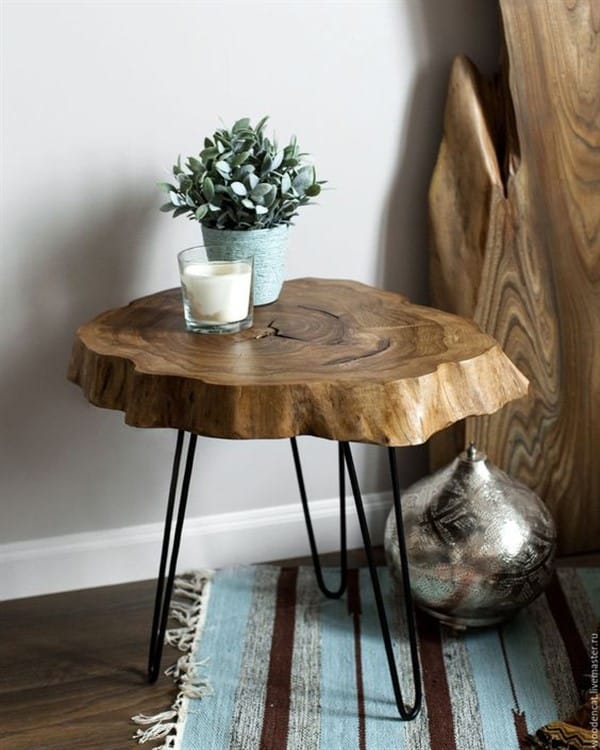 Shapes and Lines for Interior
The term "lines" speaks more to an item's outline. In modern design, you see straight and strong lines rather than curved ones. However, there are some organic interpretations that still feel modern – for example, a wood slice table. A shed is made up of straight lines, so adding some curved ones (like in the wood slice table) in the interior could be a nice touch. 
Modern sheds will typically have straighter edges, this means no curvy lines on the roof, door or window frames. Bar sheds work great in the modern realm because the addition of the bar allows for play on extra shapes and strong lines for a more dynamic look. 
Industrial and Natural Elements
Making tension between industrial and natural elements is another way to create modern shed designs. For example, rustic wood shelving paired with metallic light fixtures, or a faux sheep skinned chair with a mid-century metal frame.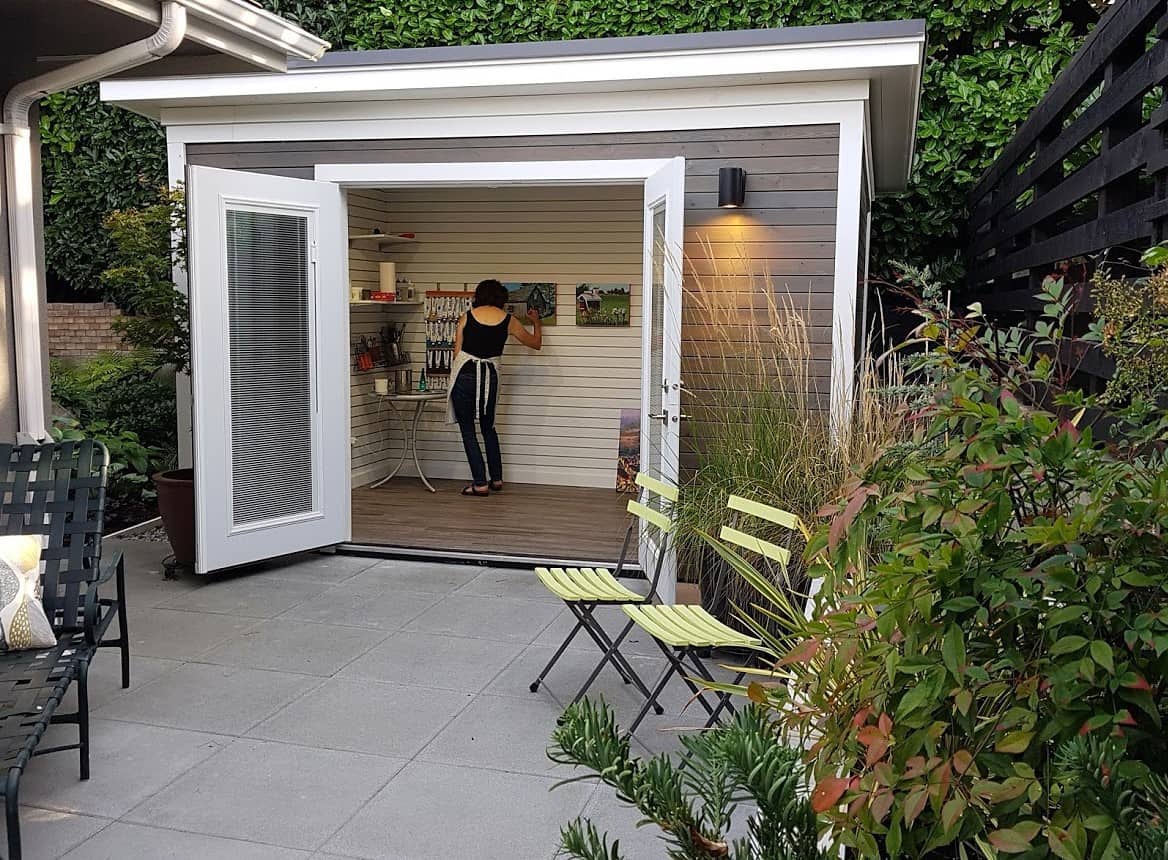 Natural Light and Openness
Bringing in natural light and openness creates a sense of space and expansiveness. This is especially nice to do in a shed because normally sheds are on the smaller side. So this technique will help make the space inside feel bigger. Modern sheds can achieve this by having bigger doors and windows that are made of glass (or any see-through material). 
A shed has the potential to elevate the look and feel of your backyard. Although storage is the classic use of a shed, it has the ability to be so much more. You can use it to reflect and enhance other design elements in your backyard to create your perfect oasis. And with options like bar sheds, you can even use them for entertainment. 
For a shed that fits your needs, browse through the Summerwood collection, or contact our team of professionals to learn more.
More Posts You May Find Interesting