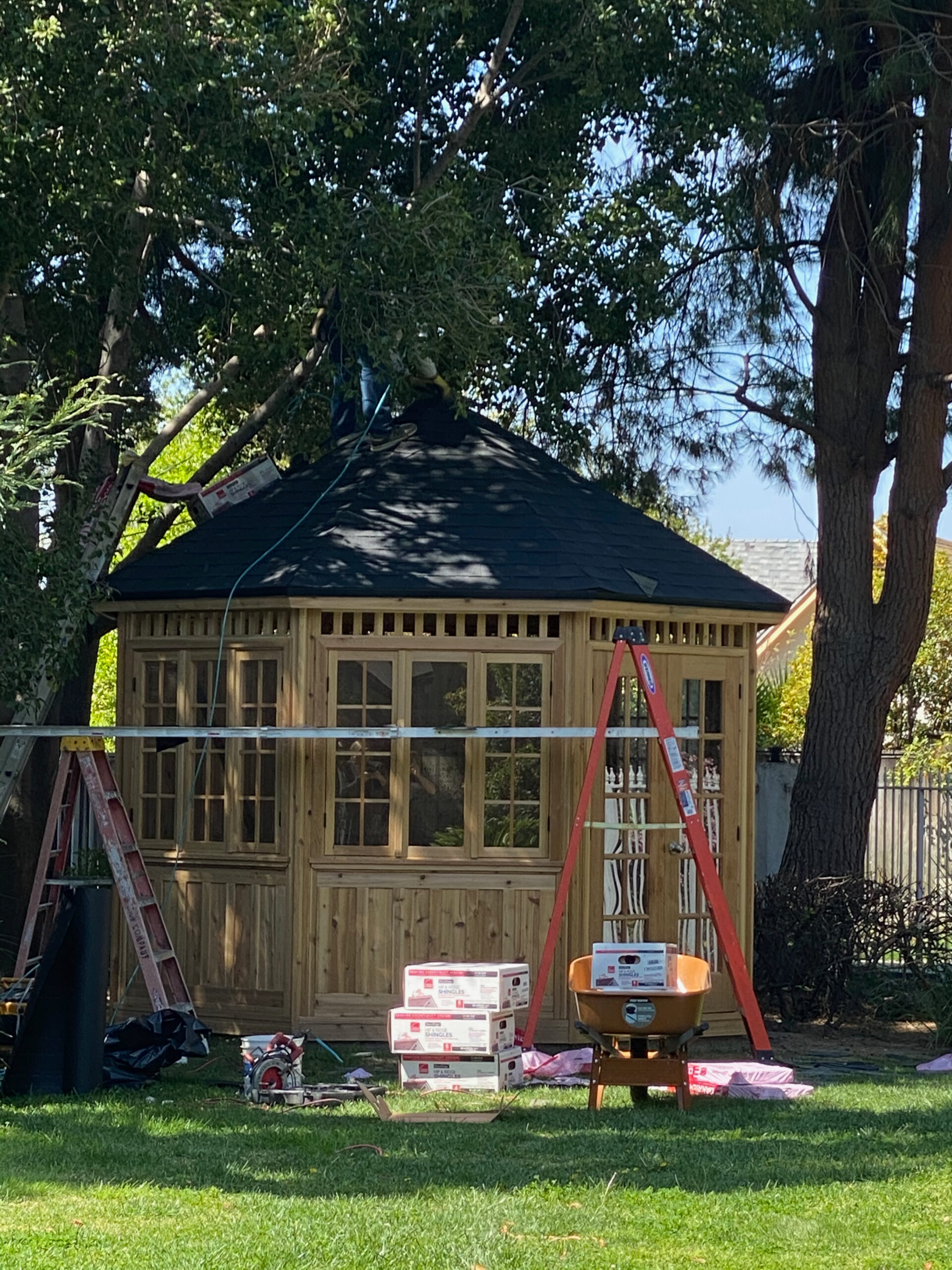 Choosing the perfect location for your garden shed is one of the most important decisions to make for a new storage shed owner, and there are a few different key factors to consider. We get asked about this a lot and thought we'd share a few simple tips for picking the ideal spot in your yard for your new outdoor storage building!
How to choose the perfect garden shed location on your property
There are a few things to keep in mind when finding the perfect spot for your garden shed. Let's break them down below:
Function
First thing's first, the intended purpose of your storage structure is an important factor in deciding where it should be located. If you'll be storing bikes or garbage bins then you'll likely want the building to be located in an area accessible from your front yard. If you're planning on planting, gardening, or

going to war with weeds

, then you may want to put the building closer to your plants and gardens. Here are a few questions to ask:

What is the primary purpose of the building?

Based on what I'm using the building for, where will it be most convenient for me to access?

Do I need access to a hose or water?

Do I need a ramp?

Accessibility
Another crucial factor into your garden shed location is making sure it's easily accessible. If your garden shed is located far away from your main property or hidden behind trees or bushes, those can act as barriers for you. When your shed is being delivered, make sure you've chosen an accessible location for delivery drivers. 
Light and Exposure
It can be easy to forget that lighting a garden shed is critical! There's nothing worse than working in your yard late into the day and having to put away all of your tools and toys in the dark. Take note of what type of sunlight will shine on your shed's new location and how this may impact its use. If going into a darker or shaded location you may want to add an extra window or two or perhaps add in some simple electrical to extend available hours of use.
Ground Conditions
The soil and ground conditions are an often overlooked but essential factor in picking where to put a gorgeous customized storage structure. Locations that have pooling water or low spots in your yard are generally places to avoid. Ideally your site should be level with a slight pitch to the rear to encourage water drainage. In the event you have to build in a tricky location or low-slope area, be sure to prepare your site with ample drainage or a more permanent foundation involving concrete.
Landscaping
A final consideration is landscaping, and ensuring that future yard plans are considered before deciding on a home for your garden shed. Remember that, while possible, it can be a challenge to move your garden shed after it has been installed, so it is important to carefully consider location prior to installation. Do you plan on installing a pool in a few years? Are you going to tear down your deck and switch to an interlock patio? Is this building going to be a focal point of your yard or would you prefer it be tucked away at the side of your home? These are all significant considerations when picking the perfect spot. Depending on your circumstances it might make sense to hire a landscape architect to prepare a master plan for your yard prior to construction.
These five simple tips are some of our most common suggestions when asked about choosing the perfect location to install a garden shed. Ready to pick the outdoor storage shed that's perfect for you? Head on over to Summerwood where we have some great garden sheds for sale.
More Posts You May Find Interesting