Prefab kits contain standard materials and sections that were manufactured in advance, and are made to be easily packaged, shipped, and quickly assembled. With prefab kits, you will get an expertly built structure, without needing to be a professional contractor. 
Summerwood makes it easy with simple-to-follow instructions and video tutorials, so you can receive your package, and start enjoying your new product within a few hours or days – no need to spend long hours labouring over a project for months on end with no help. 
Cabins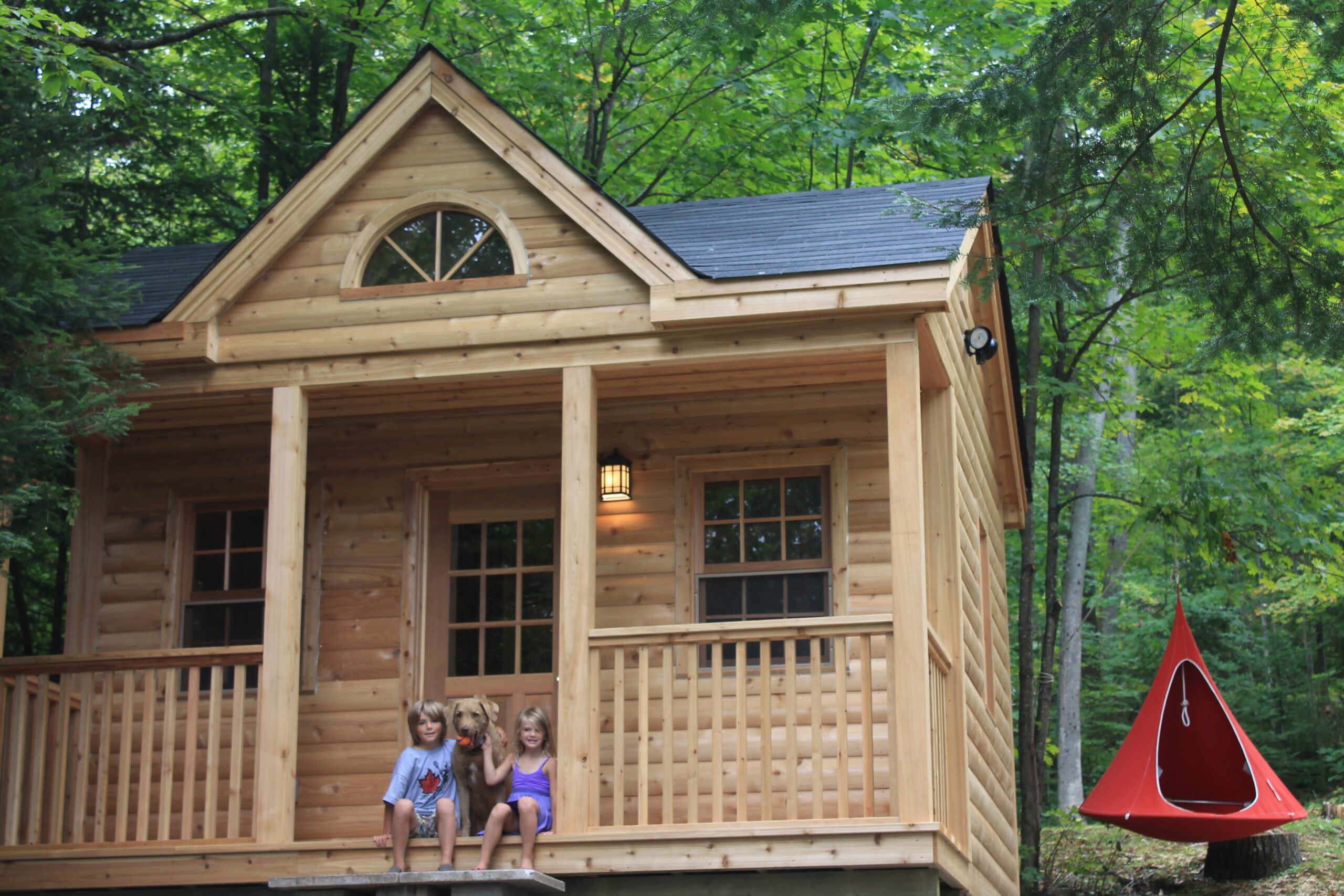 You might have a patch of land that would make the perfect weekend escape, but don't currently have a cabin or cottage sitting on the property. Or, maybe you enjoy hosting guests and dream of having your own separate guest house that would offer more privacy. However, building your own cottage or guest house from scratch takes a lot of time, money, and high level of expertise – and this is where the prefab cabin kit solution comes in. 
Whatever the situation may be, a build your own cabin kit offers you a customizable solution that adds value and versatility to your property. Since they already come with simple instructions and all the materials you'll need, you can have your guest house or cabin quickly built and ready to enjoy. 
Sheds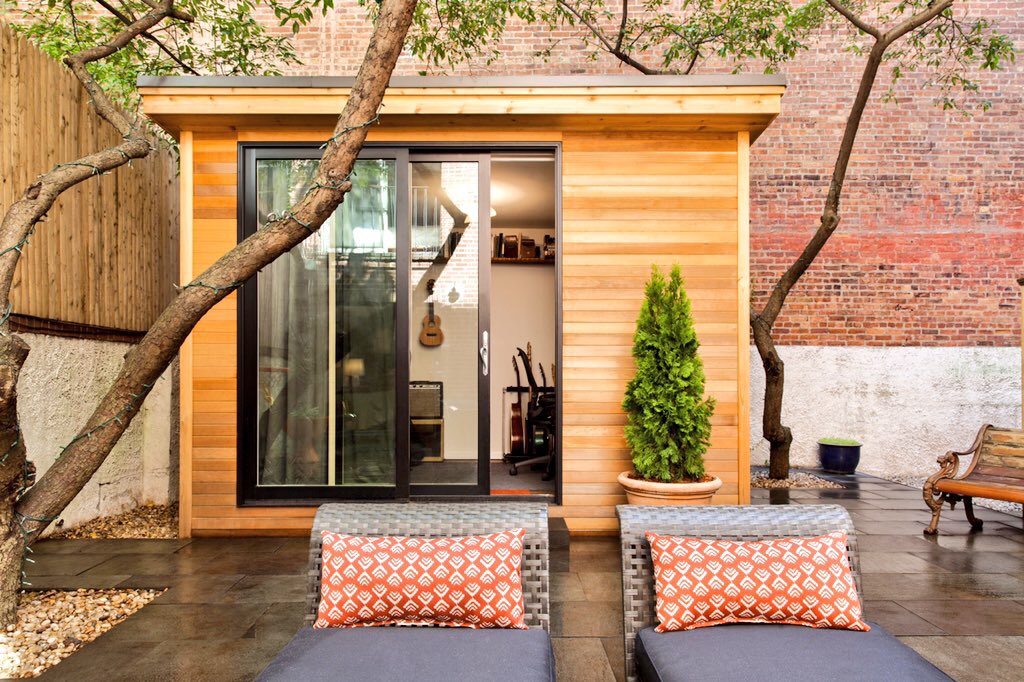 If your home is cluttered with a variety of home improvement tools, project supplies, holiday decorations, sports equipment, gardening tools, or just about anything else, you're probably feeling a little overwhelmed – as there is only so much you can stuff into your basement or garage. 
With a prefab shed, you can organize all your overflowing items out of your house and into your backyard shed. You'll have a much easier time finding the items you need while also keeping your home clean and organized. 
Gazebos and Pavilions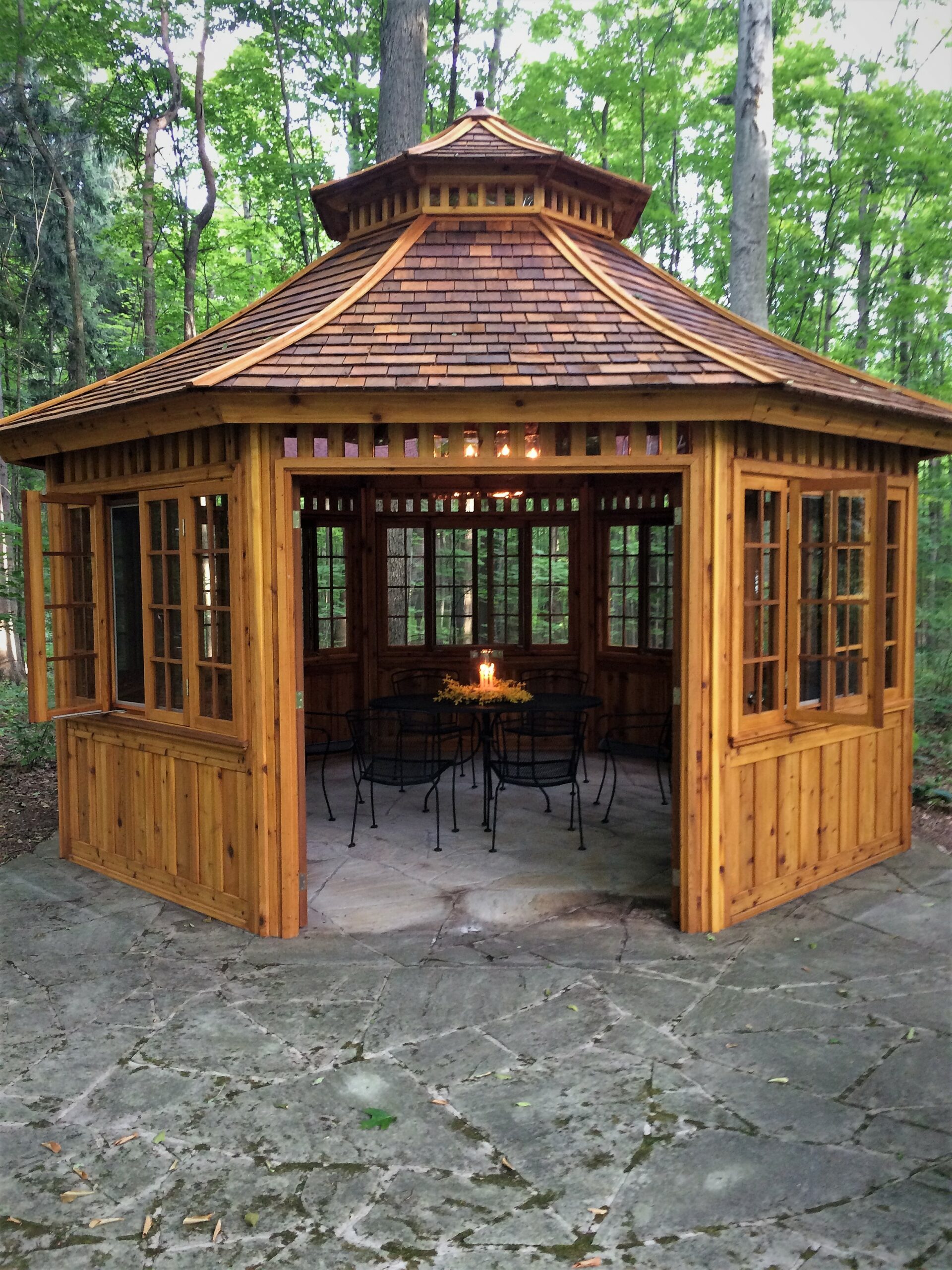 Sometimes, all that's missing from your backyard is a gazebo, as this simple addition can quickly create an elevated atmosphere in any outdoor space. 
Gazebos can provide: 
A shaded outdoor reading nook

A hot tub enclosure 

An elevated dining area
Summerwood prefab gazebos fit together quickly and seamlessly. And, not to mention, we have electric options in case you were looking to enjoy your gazebo or pavilion at night! 
Garages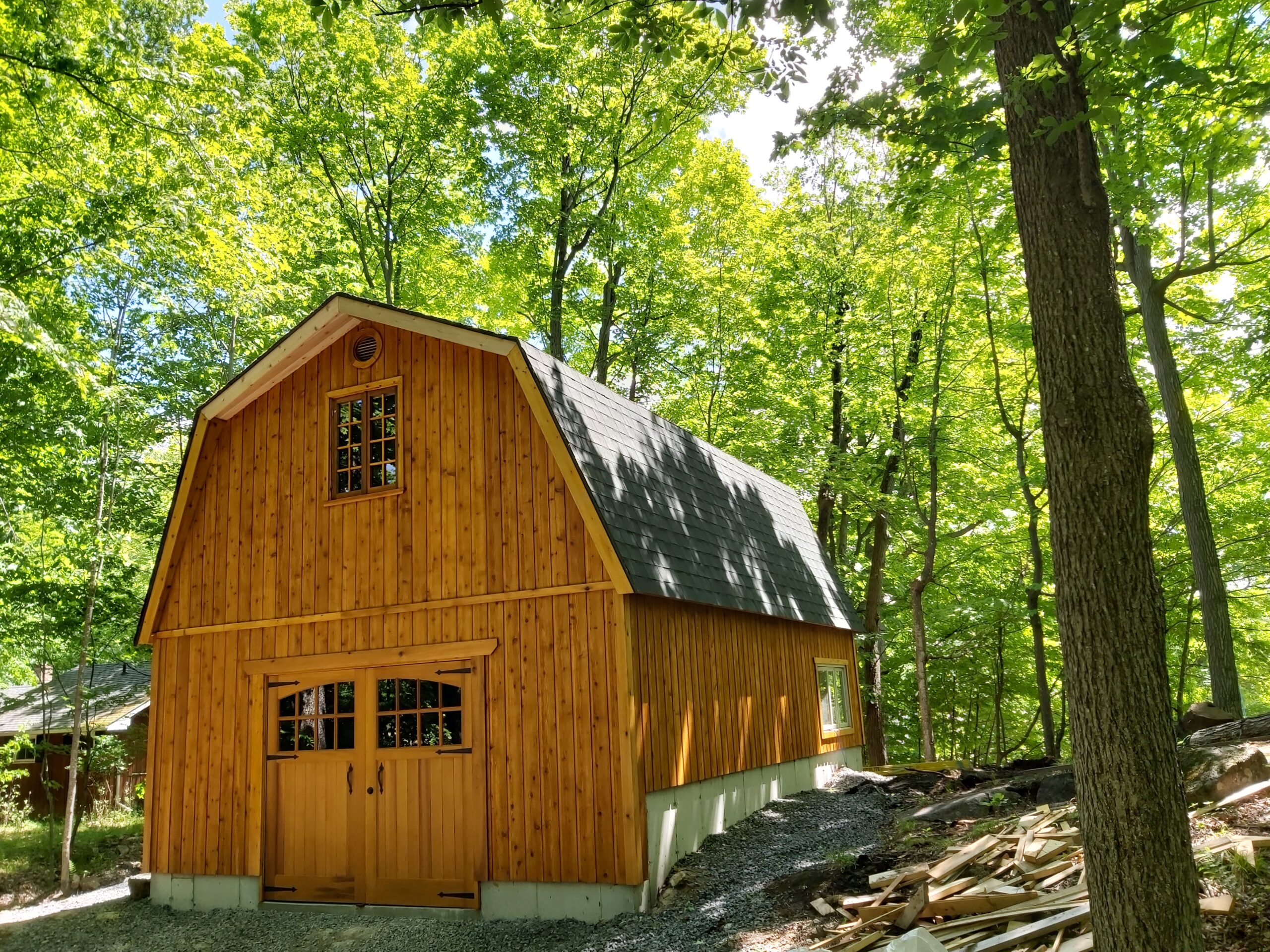 Whether you're a car enthusiast who wants to add more vehicles to your collections, or you want a designated space to work on projects, you're probably looking for extra garage space. However, building a garage yourself can take a lot of time, and not everyone has the level of expertise to ensure a quality structure. 
When it comes to garages, you need a safe and solid structure that you can rely on to store your expensive cars and equipment. The easiest and safest way to do this is with a prefab garage kit. With this prefab kit, you can quickly grow your collection or get started on your projects in a professionally built garage, without needing years of experience. 
With Summerwood's collection, you can customize your kit to fit however many cars you need, and you may even wish to add a studio loft upstairs. 
Home Studios & Workshops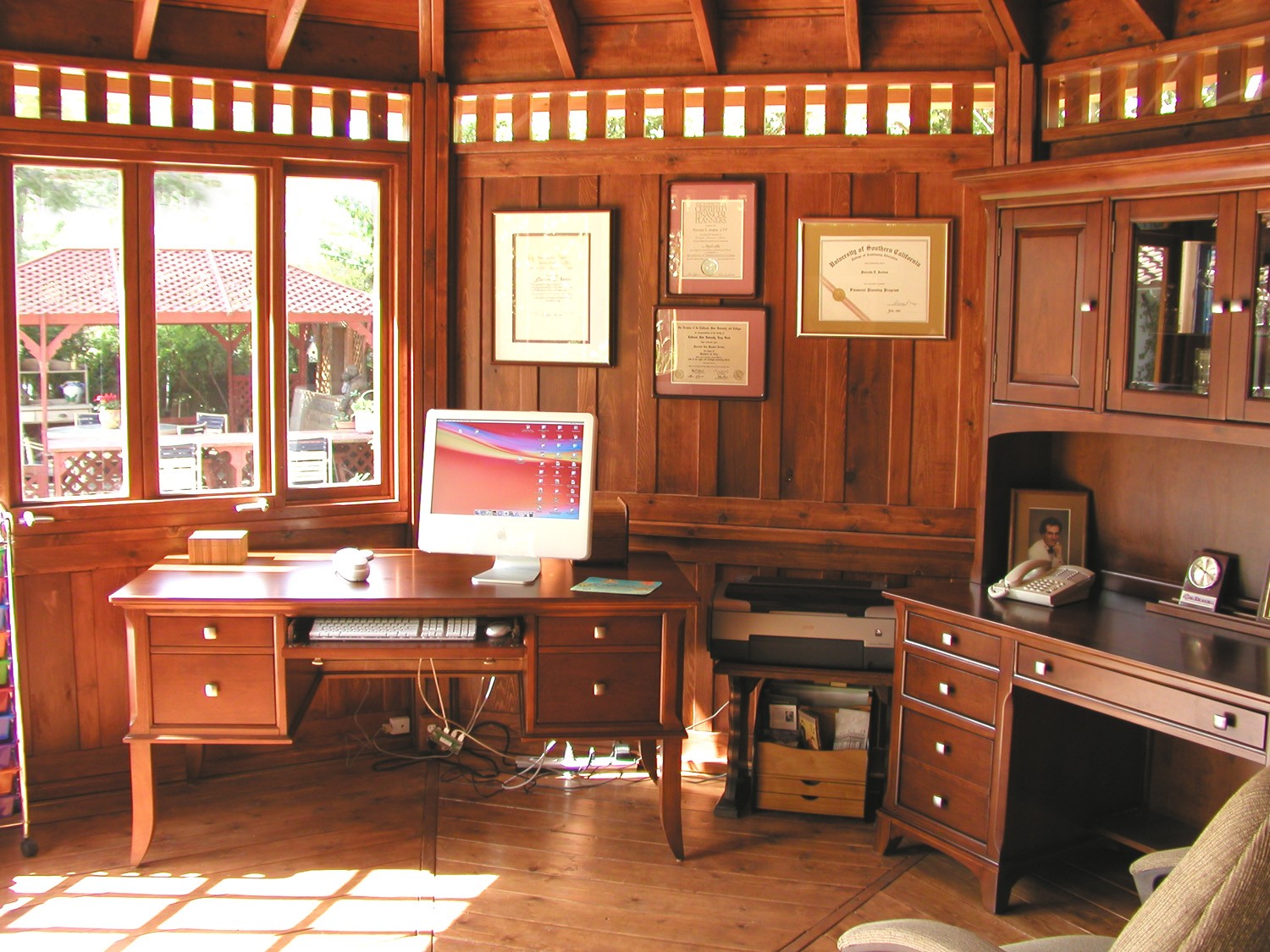 From backyard office kits, to home gyms, mini workshops, yoga studios, art studios, music studios, and more, prefab kits can be made to suit any lifestyle. With Summerwood, you will be able fully to customize your prefab home studio kit to ensure it caters to your specific needs. 
These kits are perfect for indulging in a hobby or creating a space to work from home. 
Pool Cabanas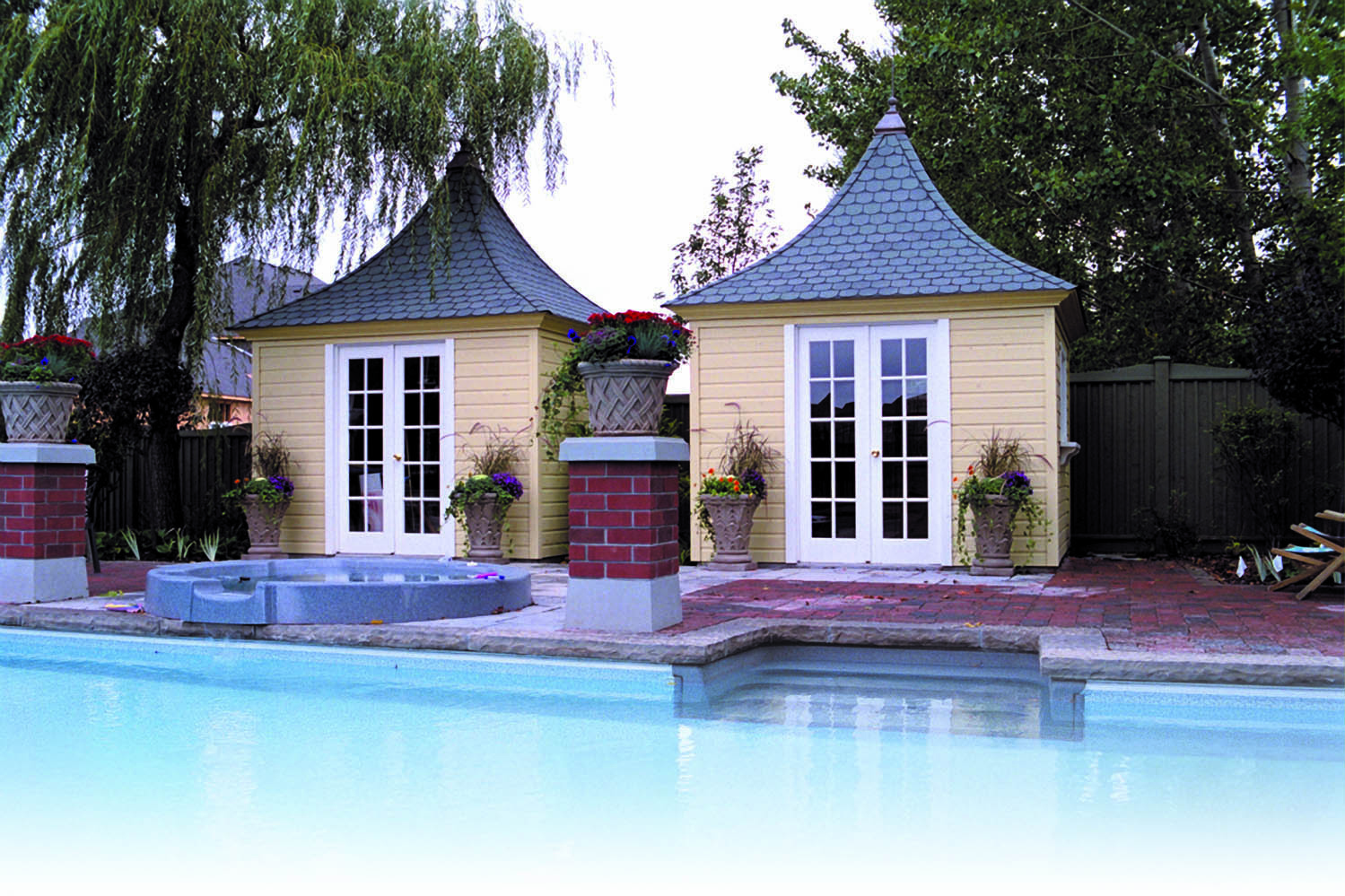 Pools can truly turn your backyard into a mini-retreat, however, we all know the struggle of hosting a pool party. Guests might need to walk inside your house to change or use the bathroom, and as a result, the floor gets all wet. 
A prefab pool cabana can offer a spot to towel dry, change, take a bathroom break, or even store extra pool equipment. It can also be used as a poolside bar – making it the perfect place to host pool parties. 
Pool cabanas will make enjoying a summer day at your pool a seamless and more pleasant experience. 
Playhouses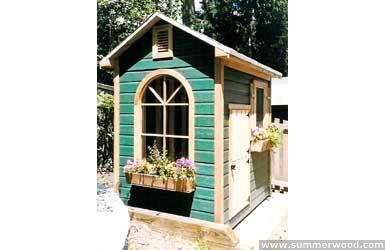 Let your kid's imagination run free with a backyard playhouse kit. These kits are loved by children and parents because they are perfect for tea parties and DIY projects that don't end with your new carpets being stained with paint and markers. 
Kids will also love being a part of the process since they can fully customize the play house design for all their dragon-slaying needs. 
Spa Enclosures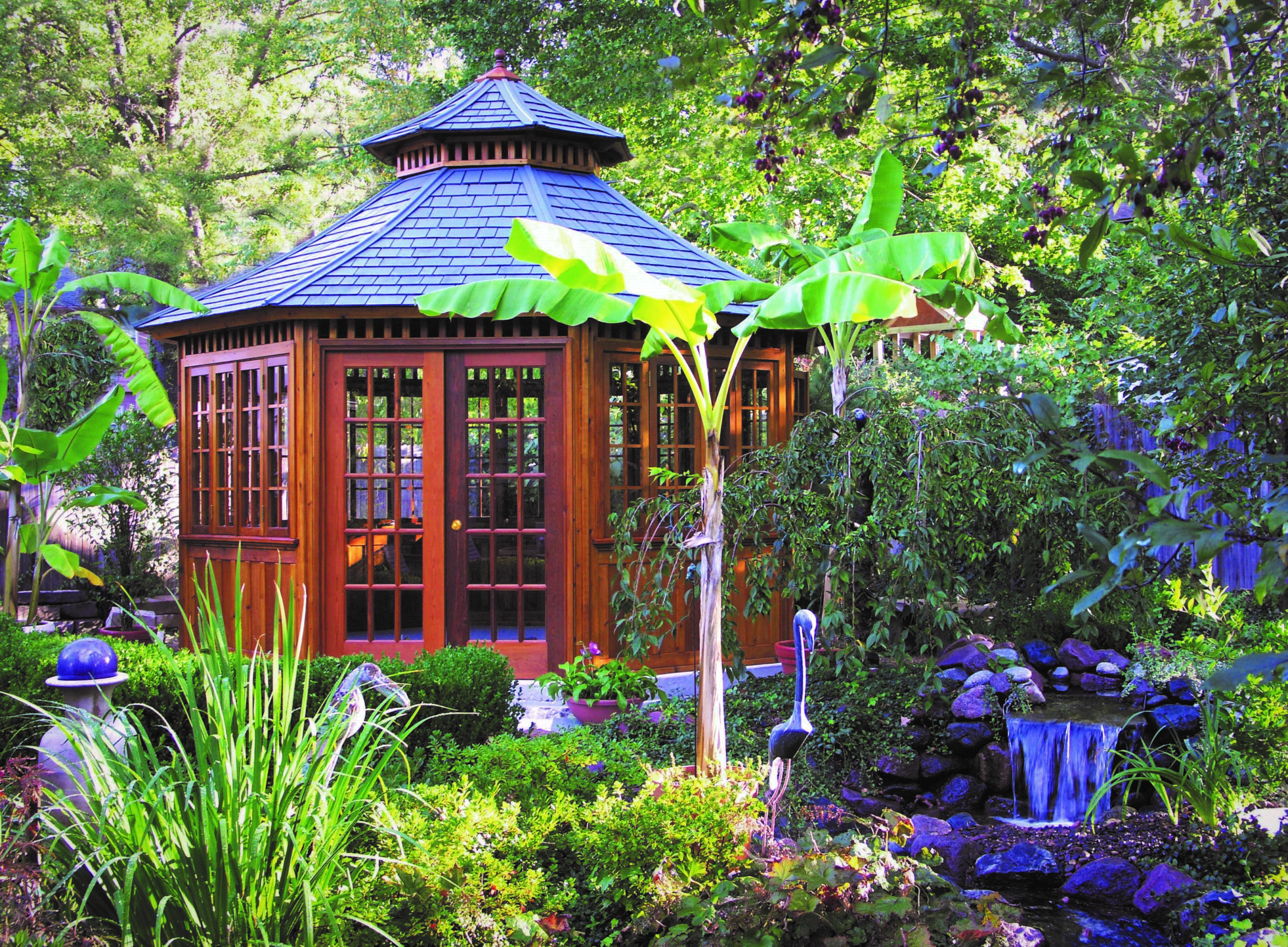 Why drive in traffic after work to go to the spa, when you can relax right at home? Prefab spa kits are great for turning your backyard into a spa oasis, without needing to be an expert construction worker. You can easily host a mini spa day with your friends or enjoy some peace and quiet on your own – no spa day entrance fee is required since you will be in the comfort of your own home. You'll have 24/7 access to your own personal spa. 
Trellises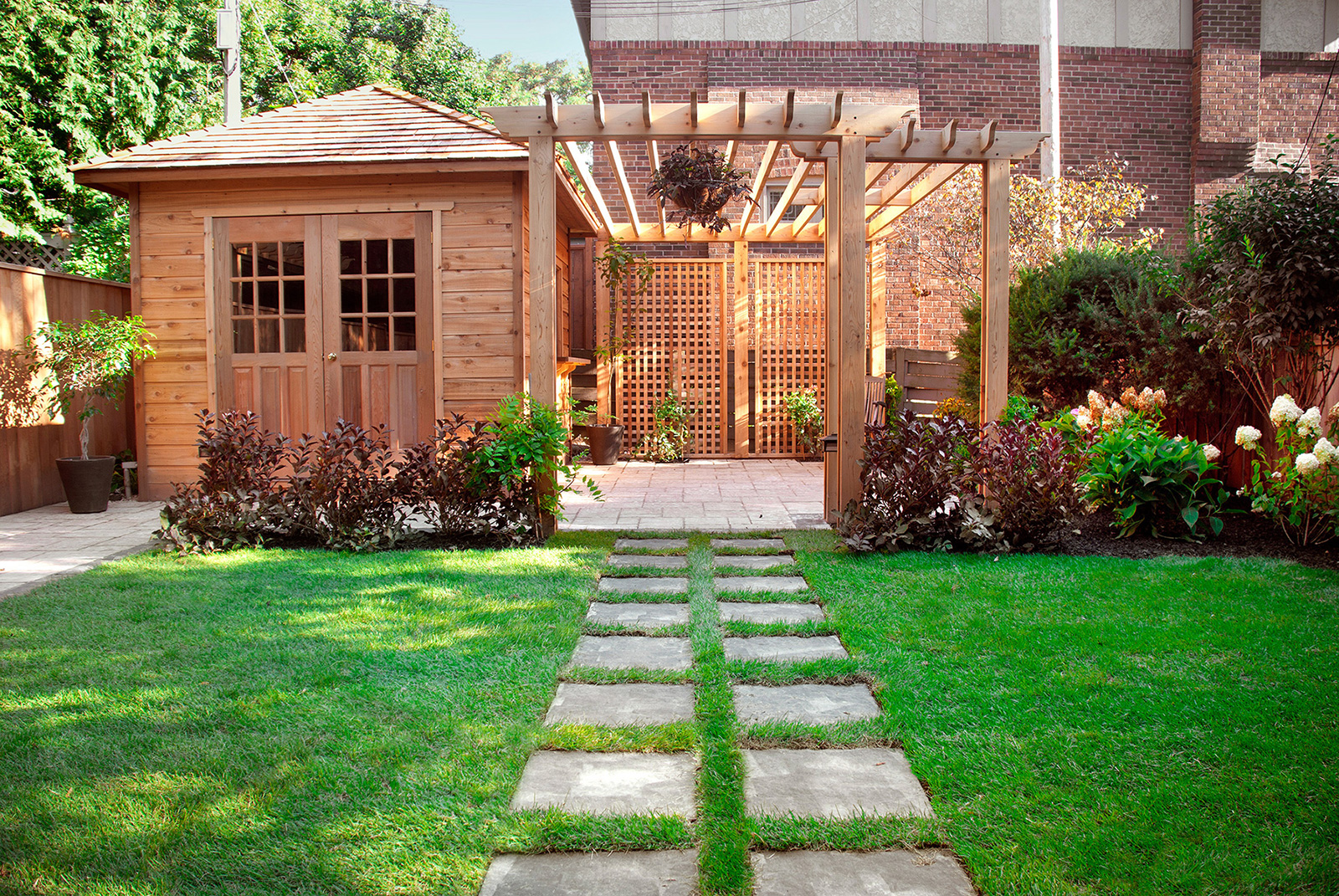 A trellis can be added as an extension to an existing building or can be a stand-alone structure, and they can come in a variety of shapes and sizes. They serve as a beautiful decorative piece to any backyard space. 
All Summerwood kits are offered in pre-cut, prefab and full installment options to suit any level of expertise.  
More Posts You May Find Interesting