We won't make you wonder, our most popular building of the season is definitely the permit-free Glen Echo Bunkie!
Here's a few reasons why Glen Echo Bunkie has been so popular this spring.
Features
It's a 10 x 10 building, so at 100 sq. ft. it's permit-free in most areas!
Can you say woo hoo!? Awesome.
3 foot front-overhang creates a bonus 130 sq.ft. half-storey loft space.
Perfect for storage or extra sleepers.
Efficient: Front and rear dormers max-out the loft space, enough for a queen size mattress!
Customizable: You choose your doors and windows, we have over 50 to choose from.
So you can gaze upon your lovely view!
Stylish: This Western Red Cedar Cottage Bunkie is a lovely focal point.
It may steal the spotlight!
Includes an attic ladder which allows access to the loft area, but leaves usable floor space downstairs when folded up.
Affordable! We're a custom builder, allowing you the flexibility of creating a Bunkie that's as elaborate or simple as you like.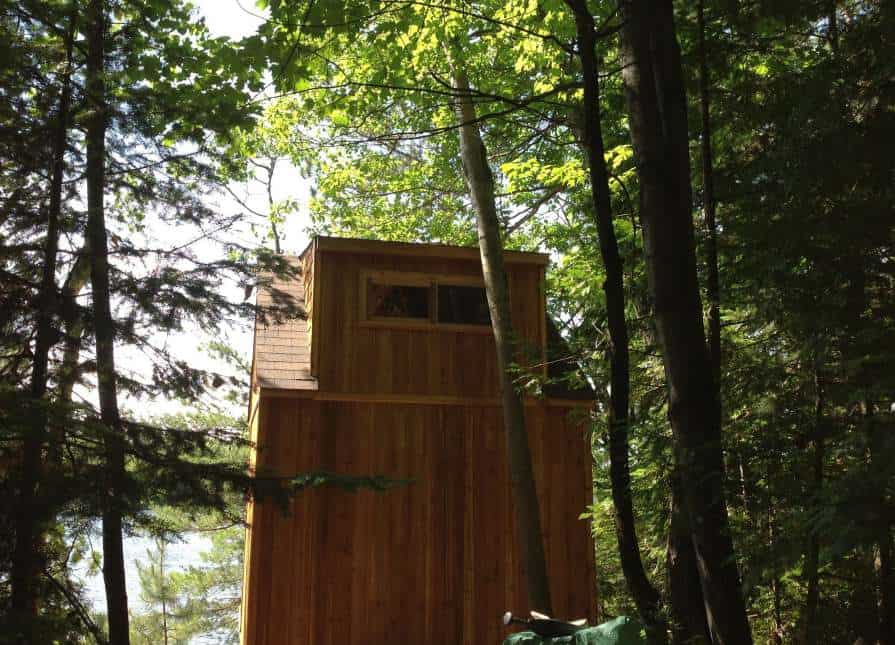 Here's why
It's the perfect addition to your cottage property for a lot less than building an addition and living through a renovation. Yes, we did say it's permit-free, as it's only 100 square feet! Also, it won't affect your property taxes, so not only is it lovely to look at, it's a smart choice. Who says you can't be both!?
What can I use it for?
Well, The Glen Echo Bunkie is perfect for cottage hang-outs, extra sleepers, grandkids and all kids, man-caves, and even as a She-Shed (the ladies need some space too!)
Need inspiration? Here's a few photos right from our happy customers! Click any of them for more information on our website.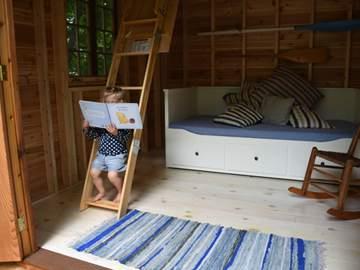 Half-storey loft space, large enough for a queen size mattress! Here's How:
Want your own Ultimate Permit-Free Cottage Bunkie? Feeling inspired with lots of questions? We can help!
Contact Us:
Email us: design@summerwood.com
Call us toll-free: 1 866 519-4634
Your family, your Custom Cottage Bunkie!
More Posts You May Find Interesting