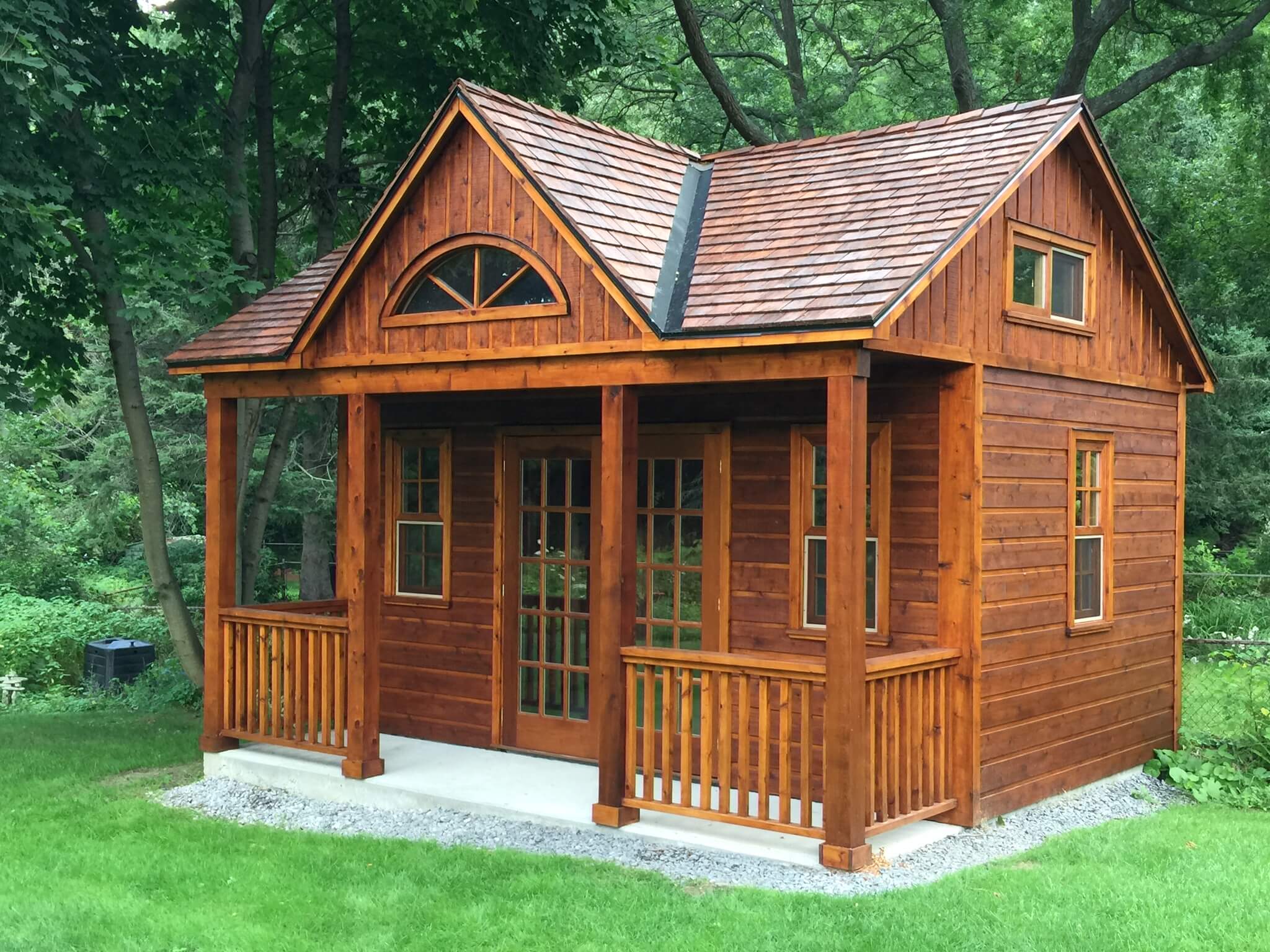 Cottage plans this summer? Going up north is a beautiful way to spend time in nature while the cabin provides you with added comfort and luxury. However, your packing list for a cabin getaway may be different from a regular vacation – since you will end up doing the cooking and cleaning yourself. You will also need some extra items to accommodate for the change of environment. 
The first step in packing for your small cabin plans is considering how long you want to stay for and what type of activities you will be doing once you get there. This article will help ensure that you bring all the must haves for a flawless experience. 
1. Clothes 
The environment surrounding your cabin may call for certain clothing that you wouldn't think of right away. Even in summer the months, cabins tend to get colder at night than your regular home. Cabins are also typically situated in nature, meaning you will need a few essential pieces to stay comfortable and protected in this new setting.  
Some clothing options to consider include: 
Sweaters and sweatpants for the colder nights 

T-shirts and shorts

Baseball hat 

Hair ties 

Sunglasses  

Bathing suits 

Bathing suit cover up

Hiking shoes 

Water shoes, in case the water near your cabin has rocks 

Flip flops 

Rain coat

Rain boots

Thick socks or slippers for walking around inside your cabin

Regular socks (always bring extras in case they get wet) 
2. Food, Snacks and Kitchen Supplies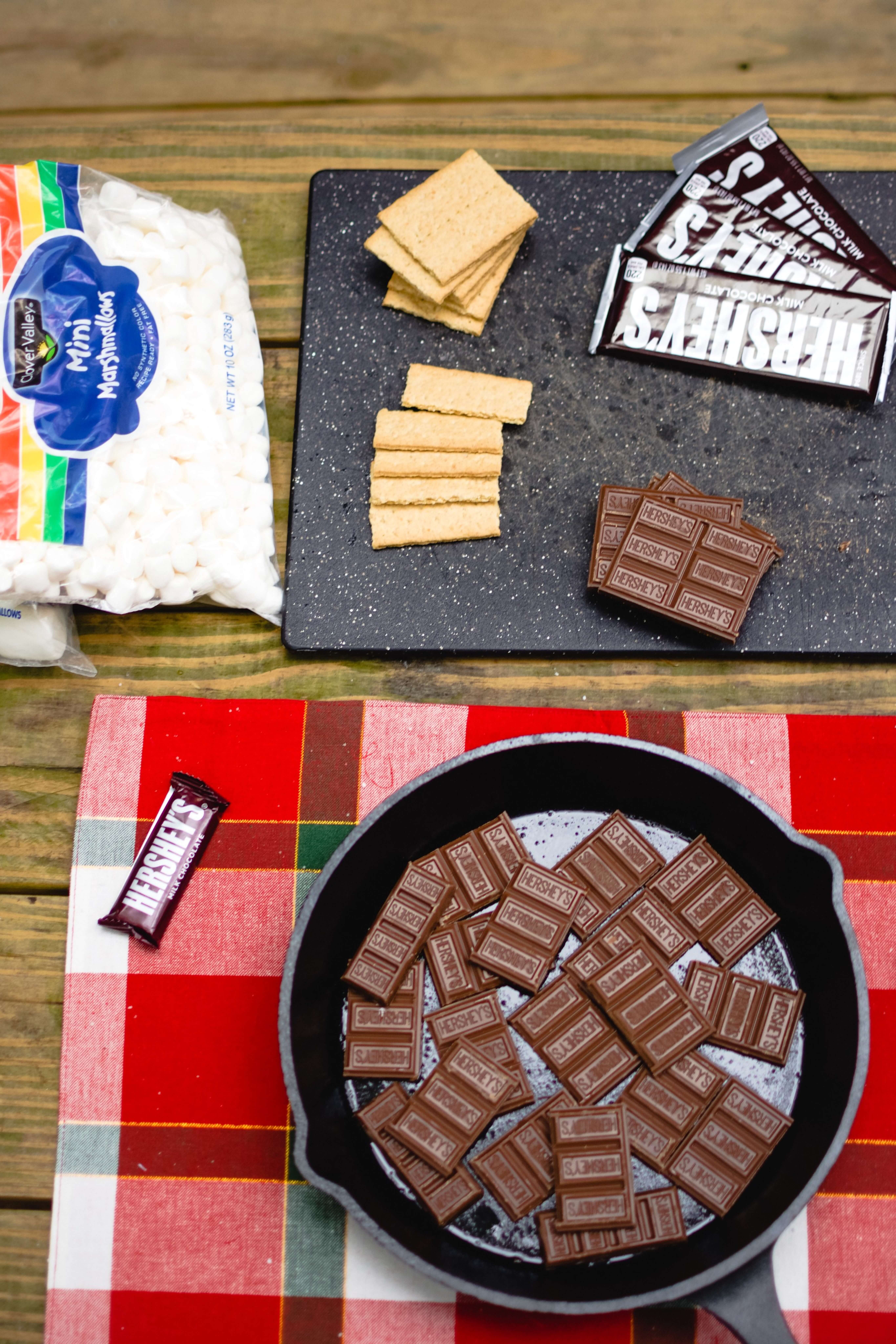 Cabins are not typically within walking distance to major grocery stores. So you will want to prepare yourself with all your favourite foods to save yourself a long drive to the store in case you run out. Bring a variety of meals that you can easily prepare inside the cabin. And be sure to not over complicate the meals so that you don't have trouble packing everything inside your car.  Also, remember to bring  snacks that you can take on your hiking or beach adventures to tie yourself over till dinner. 
Along with  food and snacks, you will also need spoons, knives, forks, cups, plates and any other other kitchen utensils to prepare and cook the food. Other useful kitchen supplies can include: 
Kettle 

Portable stove top 

Portable BBQ

Pots and pans 

Large serving plates/bowls 

Large cutting knife

Cutting board 

Tongs 

Dish soap 

Sponges

Paper towel  
3. Bedding and Blankets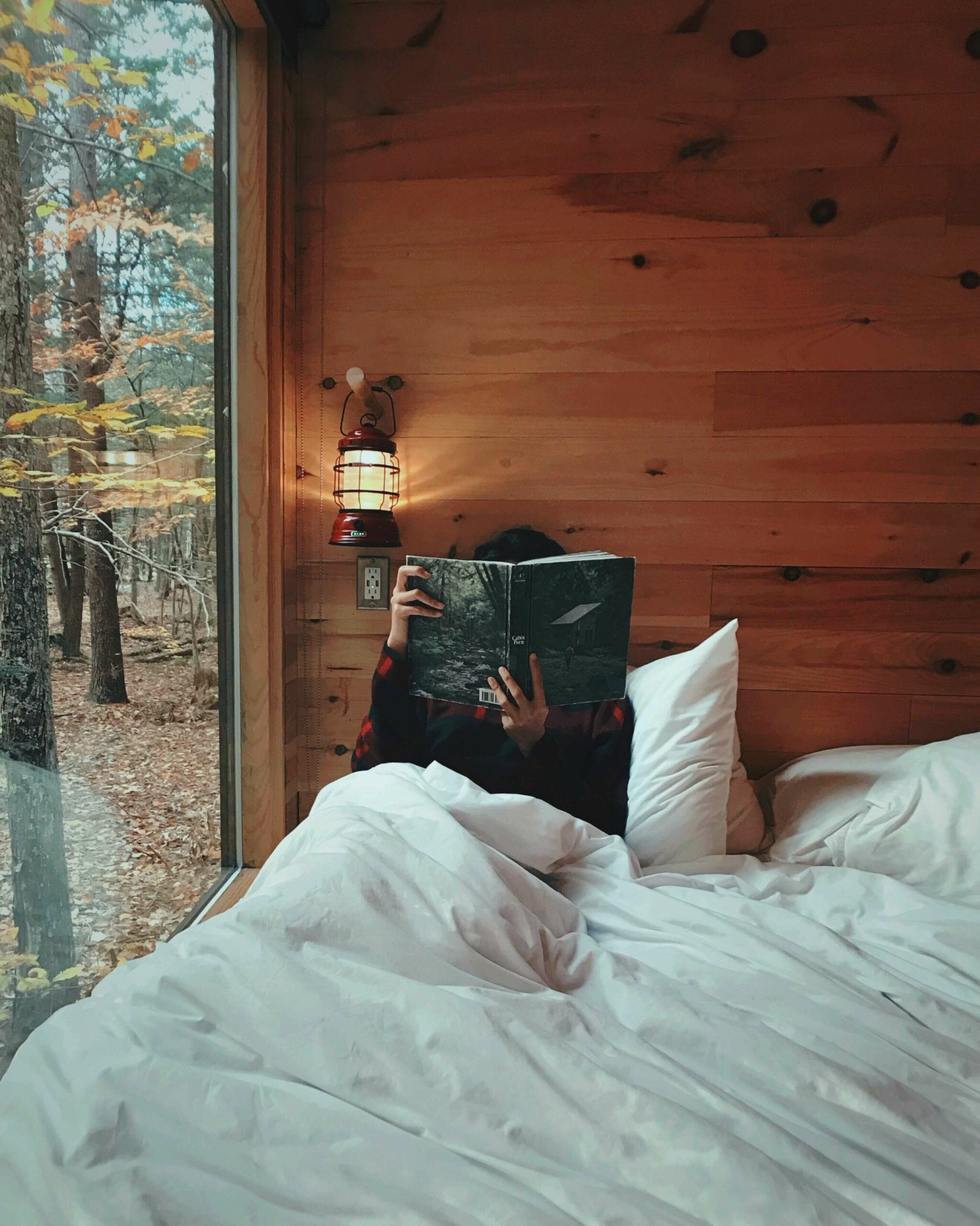 Your cabin is your home away from home, so you will want to bring all the necessities to ensure your maximum comfort. Bringing bedding, along with extra pillows and blankets will keep you cozy during the nights inside your cabin. 
4. Towels 
Towels are easily forgotten from the packing list, yet they are an essential part of the cabin experience. Whether you want to dry your hands, go for a swim, or you just want a spot to sunbathe, you will probably need a towel everyday at the cabin. 
5. Safety Measures 
As we mentioned previously, cabins are normally located in more natural areas close to forests, beaches or mountains. This means that you are exposed to different elements compared to your typical day-to-day environment, and will therefore require additional protection.  
Some items that will give you added protection include: 
Sunscreen 

Bug and mosquito repellant 

First aid kit that is packed with

Pain relievers such as Tylenol, Advil or Pepto Bismol 

Band-Aids 

Bite/sting cream 

Antiseptic cream 

Umbrella 

Hand sanitizer 

Easy to carry water bottle (staying hydrated is crucial for long day trips)
Although these may be items that you use on a daily basis, they are very important to have on hand to prevent, or take care of, any emergency situations that can occur in the wilderness.  
6. Toiletries
The specific toiletries you take is completely up to you, as everyone has different skincare and hygiene needs. However, there are a few staples that everyone should consider: 
Toilet paper 

Shampoo and conditioner

Body soap 

Hand soap 

Face wash 

After sun lotion/aloe vera

Tooth brush 

Tooth paste 

Hair brush  
7. Entertainment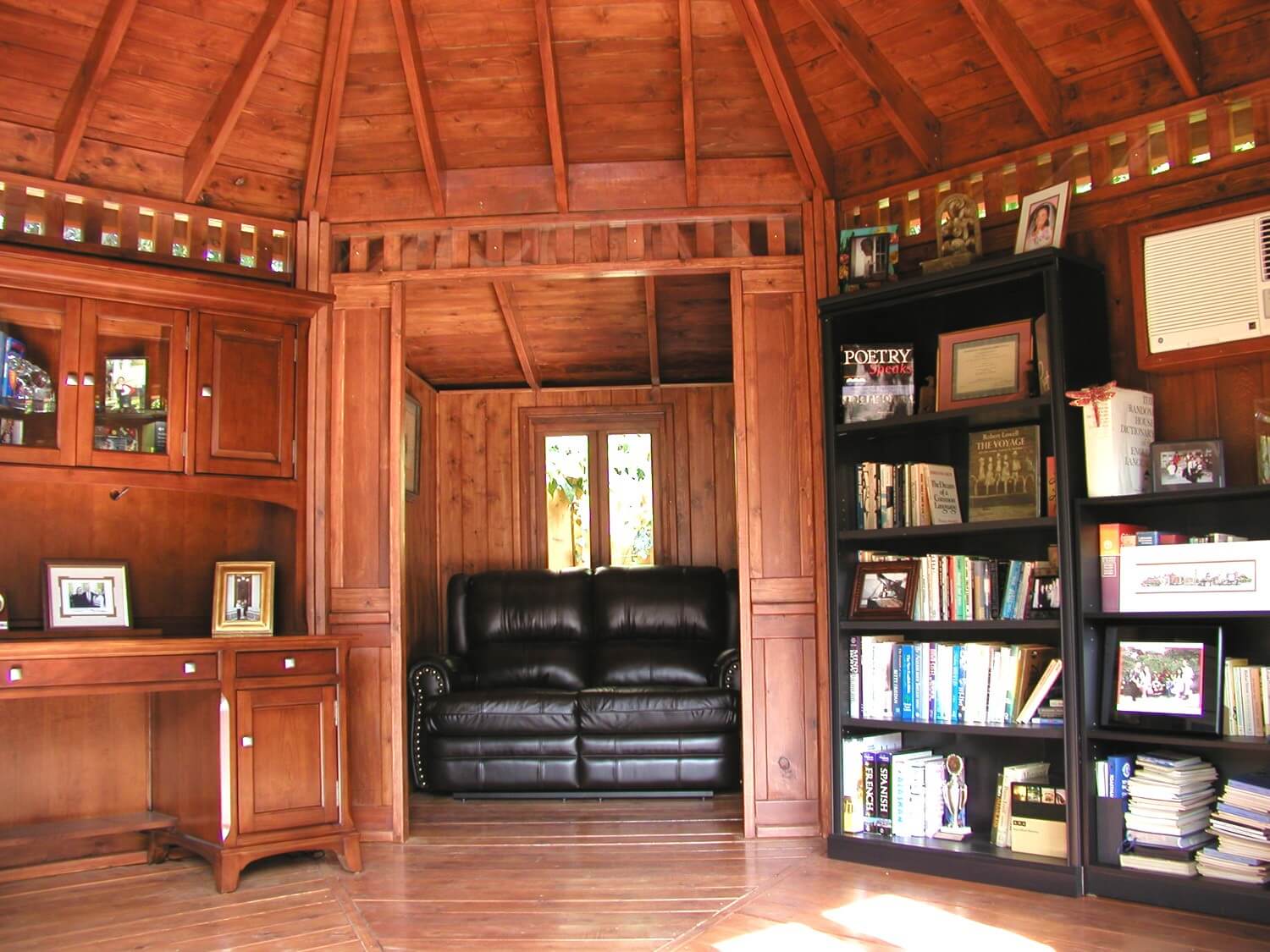 There may be times when you just want to sit in the comfort of your own cabin, and in these moments you will want something to keep you entertained. Of course your choice of entertainment is up to you, but here are a few suggestions: 
Books 

Movies and t.v shows that are already downloaded onto your computer (incase you don't have access to wifi) 

Portable charger

Board games 

Card games 

Speakers for music 

Tripod for taking lots of scenic pictures 

Water floaties (these may not be used inside your cabin but they are certainly still used for fun by the water next to your cabin!) 
8. Additional equipment staples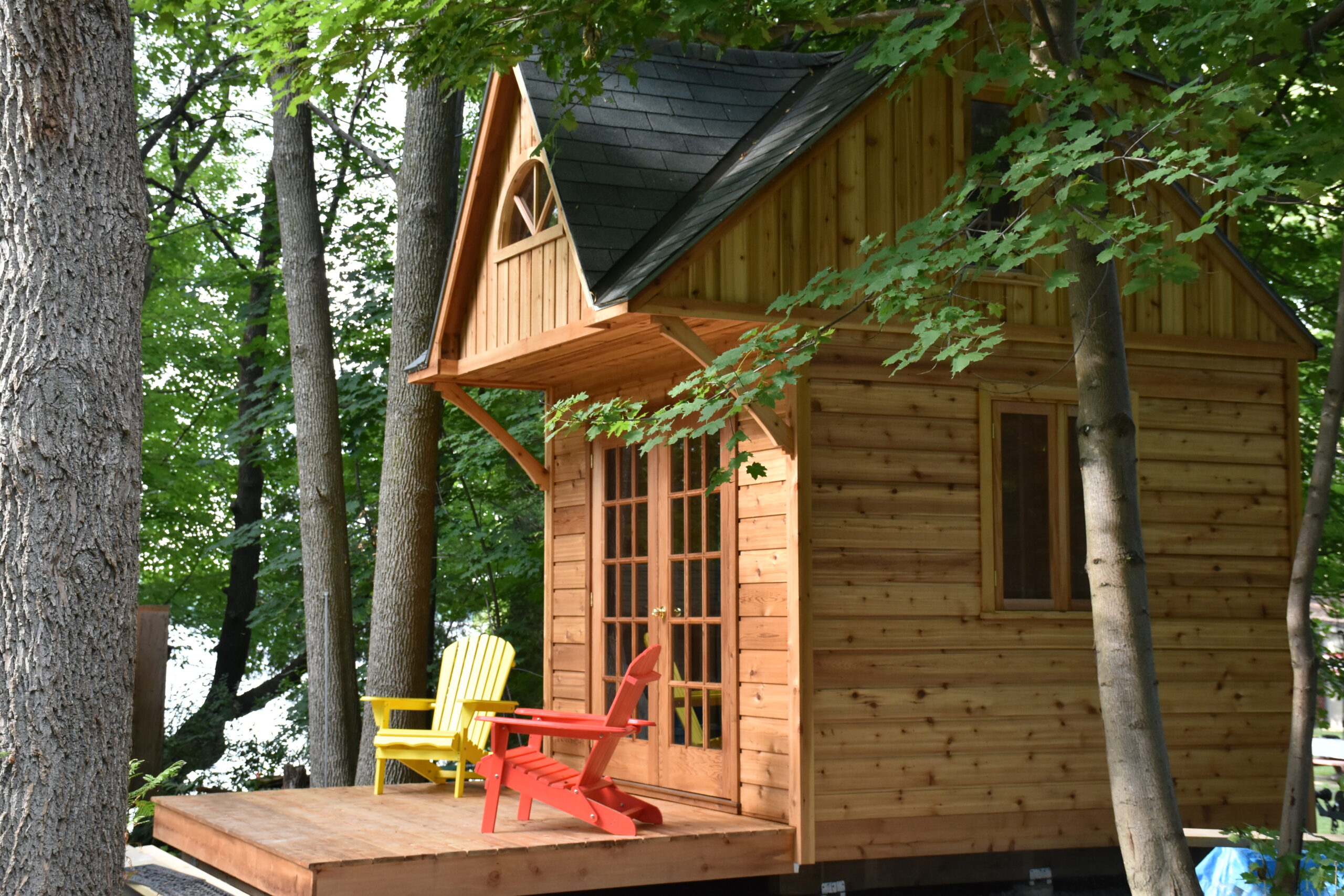 You're going on cabin getaway primarily to be outside and enjoy nature, but this does not mean you need sacrifice comfort. Remember your folding chairs so you can easily sit outside, without having to be on the ground. 
Sitting outside while enjoying the fresh air is relaxing and peaceful, but being able to see is also quite nice. Bring firewood and a flashlight so you don't limit yourself to only enjoying nature during the daylight hours. 
Coolers are another staple item for any small cabin plans. They are a cost effective portable solution to keep your food and drinks cold. 
9. Make it Cozy
 
If you have the extra space and time, you can try adding these items to dress up your cabin and really make it feel like home: 
Battery operated fairy lights 

Candles 

Lanterns 

Rugs

Decorative pillows and blankets 
Why rent a cabin when you can have your very own. Summerwood has a beautiful selection of cabins that are made to fit a large variety of needs and circumstances. 
After you've chosen your cabin, you then choose the specific design plans yourself, so you can get exactly what you envisioned for your cottage plans. 
More Posts You May Find Interesting