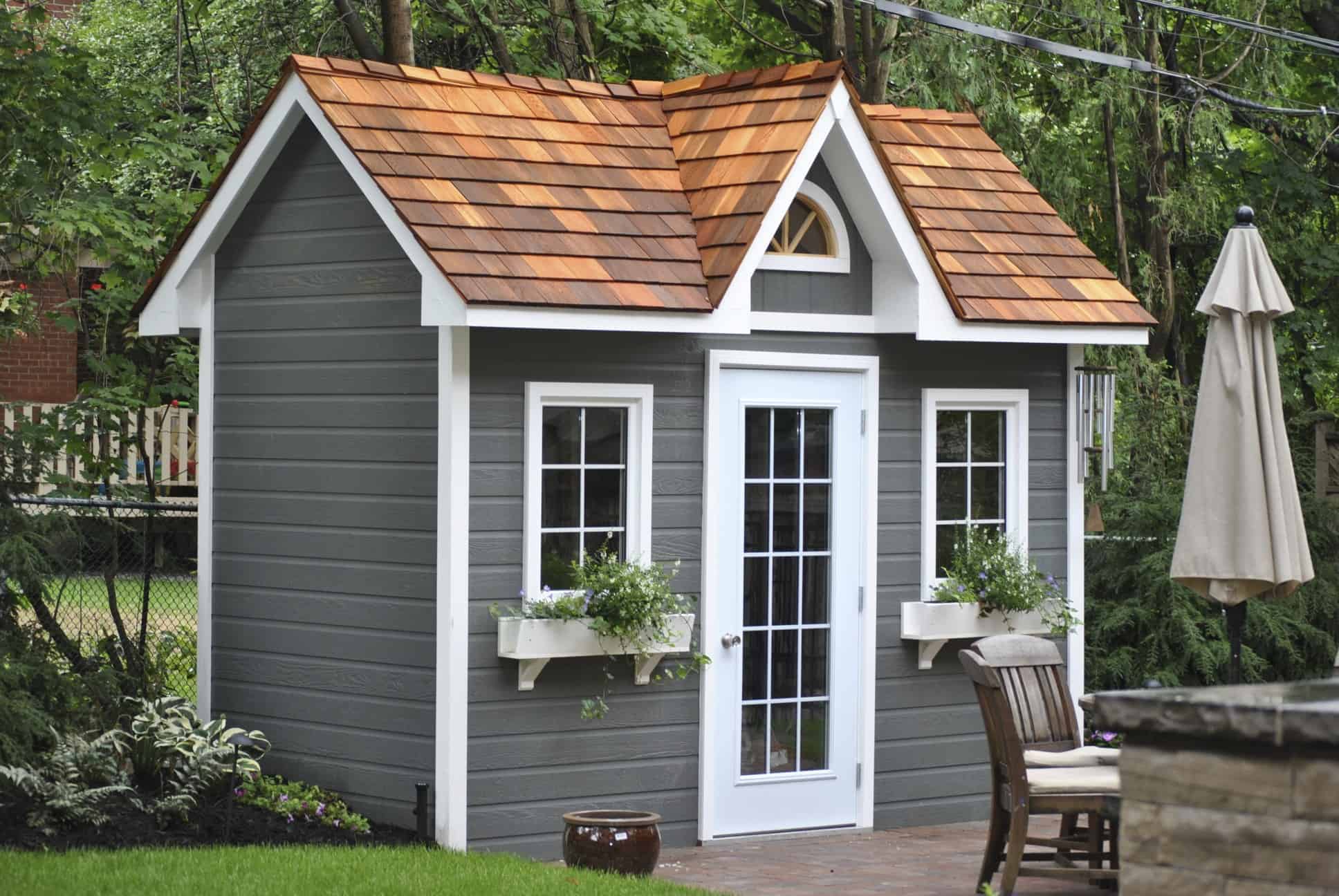 As the "mancave" recently exploded in popularity, women everywhere started dreaming of outfitting their own space – and the she shed was born. By transforming a shed into your dedicated area for quiet relaxation, reflection and focus, you can maintain your sense of self and independence while remaining close to the family. For this project, an old garden shed tucked into the corner of the yard just will not do. Instead, to make your perfect she shed, you can acquire a stylishly designed, pre-fab structure, place it in the perfect location and equip it as you see fit. Here's how to proceed with this fun project.

Determine Your Location
There are many factors to consider when selecting the best location for your she shed. Think about the sun's path across your yard, especially in relation to the shed windows, when finding an ideal place for your structure. Tall trees and structures in proximity of the shed may alter the way sunlight streams in the window and alters the building temperature. With careful planning, you can even place the building in such a way that allows you to catch the sunrise or sunset as you enjoy your new space. Remember to also factor in your preferences when it comes to the proximity of your home, surrounding noise levels and overall landscape layout when deciding where to place your shed.
Select Your Design
Despite their relatively small stature, sheds may mimic the appearance and layout of barns, cabins, lean-tos and houses. Your planned activities in your she shed will influence the best style to select as the platform for your custom build. If you plan to use your she shed as your main art studio, for example, you may want to select a design with plenty of windows and shutters that allow you to directly control your lighting as you work on your latest project. If you prefer to switch hobbies with the seasons, sheds featuring tall roofs for extra storage can help you keep all of your supplies organized.
Upon choosing your perfect shed design, it is wise to check with your local permit office to see if you need to secure a permit to build the intended structure. For most buildings of less than 110 square feet, a permit is not normally needed.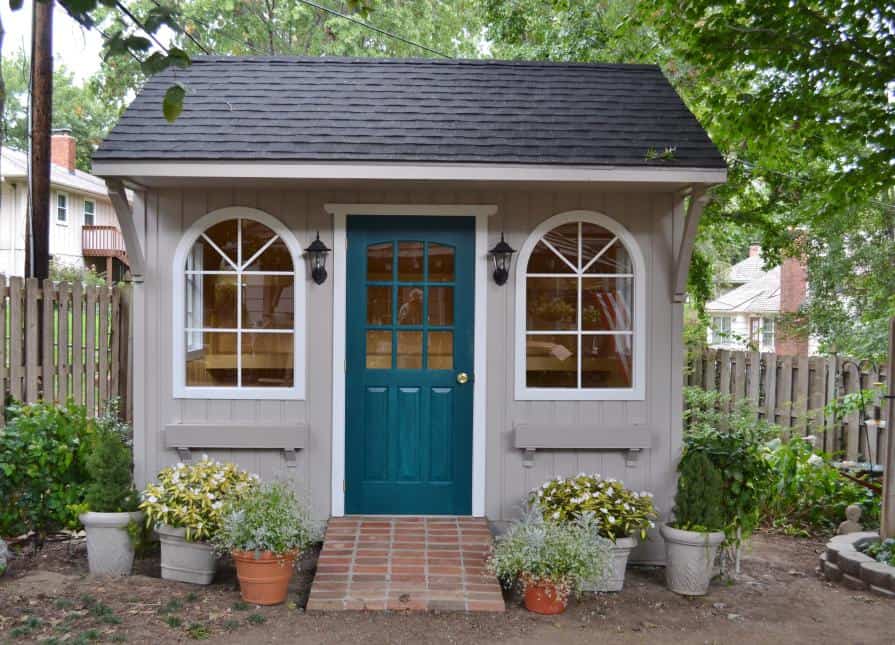 Add Decorative Elements
Upon selecting your ideal shed structure, you can begin the customization process by selecting decorative elements. The elements should support your intended uses to ensure your shed meets your aesthetic and functional expectations.
Exposed trusses, for example, can act as a decorative and functional element inside your shed. The trusses are the frame of the roof, which normally remain hidden behind a layer of sheetrock. Leaving the trusses bare raises the roofline and gives the space rustic charm. You may expand the size of the exposed trusses by altering the overall height of your shed before ordering.
Dormer windows and French doors allow you to bring natural light into your she shed all throughout the day. On many models, you can choose where to place the windows and doors to create a shed that suits your preferences.
Place The Finishing Touches
The final step is selecting the finishing touches that will transform your shed into your ideal structure. The features you add to your shed dramatically alter its finished appearance.
You have the ability to add:
Flowerboxes

Shutters

Coach Lamps

Weathervane

Columns

Antique Hardware
To select the best finishing touches for your shed, reflect on the way you would like it to look when you walk out to enjoy your space. Think of the flowers, signs and other decorations you will use to dress up the area around your shed. Select items that will complement or contrast those elements to create a stylish and cohesive outdoor area.
To get started on your project, browse through the eleven shed options available from Summerwood. You can easily take any one of the available structures and transform them into the she shed of your dreams. Summerwood expertly designs and fabricates outdoor structures for every location and purpose. Extensive customization options allow you to make your selected structure completely unique in style and function.
More Posts You May Find Interesting