If you crave a wild vacation at an all-inclusive resort, yet want to remain in the comfort of your own home, you may adore the idea of using a cabana or spa enclosure to transform your pool area. With the addition of a new outbuilding, decorated with the perfect thematic elements, you can enjoy all of the best things about staying at a resort without ever leaving your home. Your themed pool and spa space will bring your friends to your poolside in droves, which has the power to increase your happiness even more. Spending your free time with friends and loved ones in such a fun and relaxing environment can even go a long way in improving your health and sense of well-being year round. Here are four awesome resort themes to consider for your home resort project.
Tropical Getaway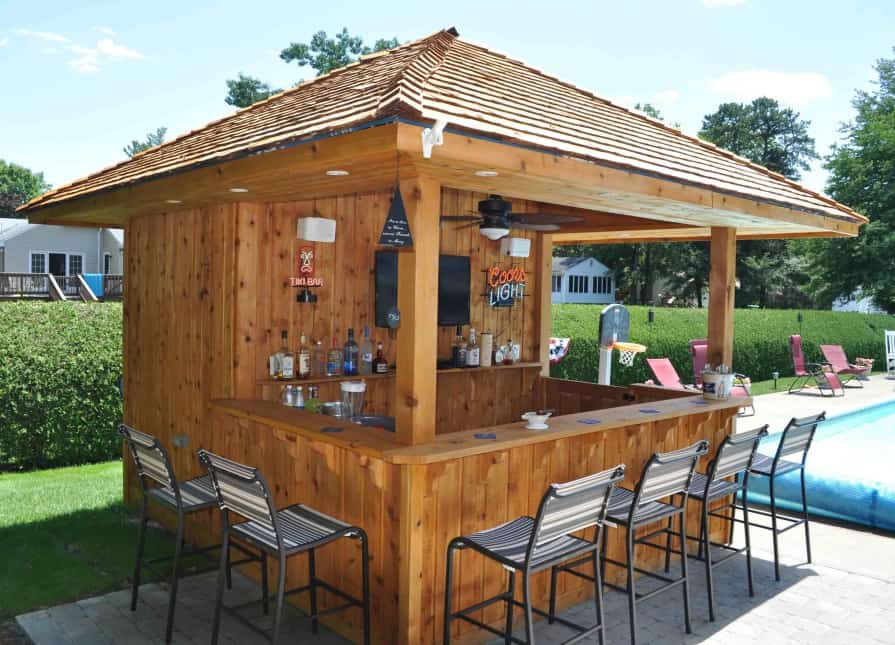 Make the most of your sunny climate with the tropical getaway theme. To bring this theme to life, you must go with the Barside or Surfside pool cabanas. These structures have a large interior space perfect for storing and preparing your favorite beverages. Around the outside, you can place barstools for your guests to perch themselves upon while enjoying their drinks. The generous overhang keeps guests resting in the shade to completely cool off before venturing back into the sunshine. Add potted palm trees, tiki-inspired decor and pineapple lanterns to complete your fun tropical theme.
Winter Wonderland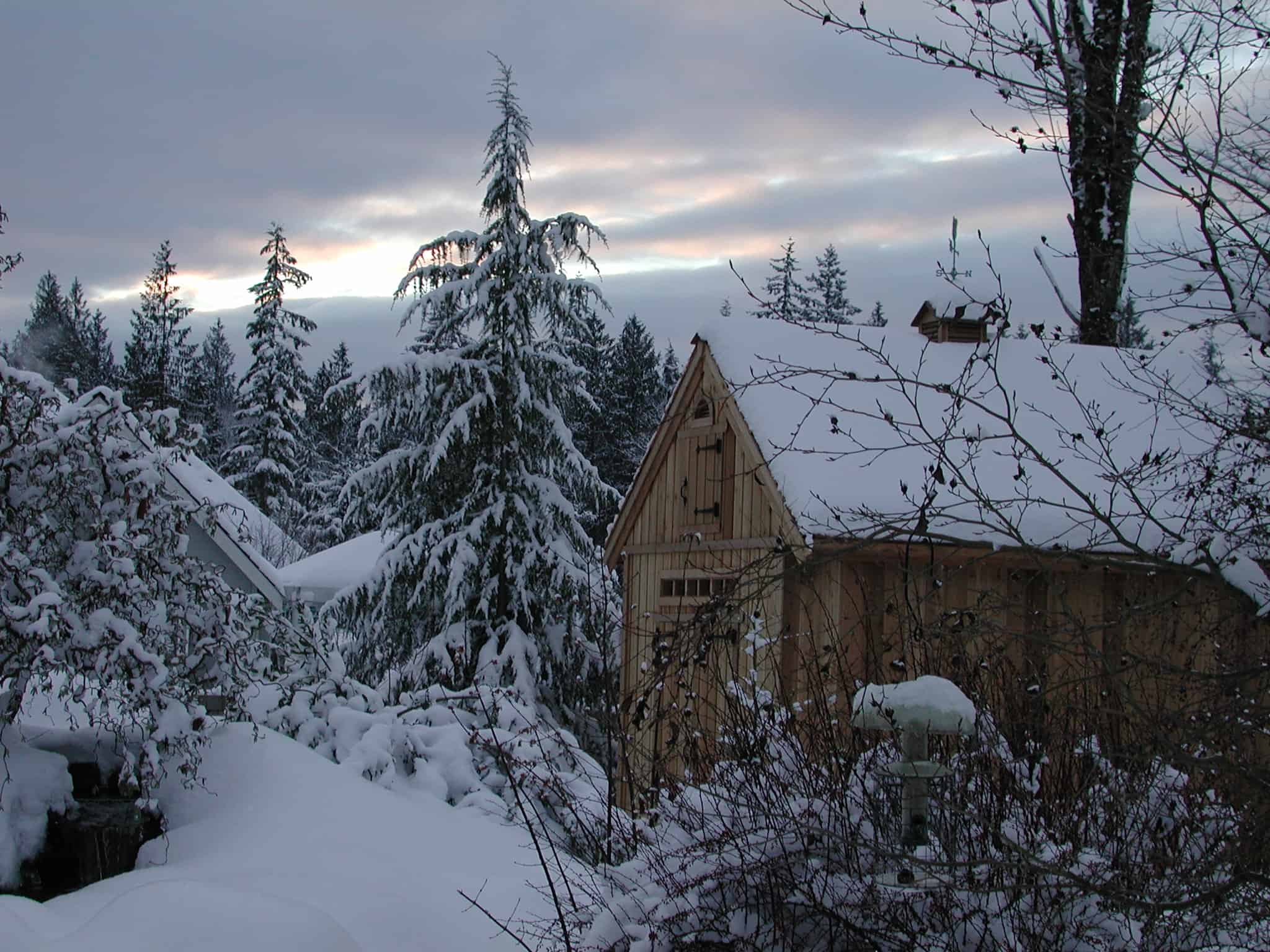 If you live in a relatively chilly area, on the other hand, you can surround your spa with a protective enclosure and embrace the winter wonderland theme. The Champlain, Santa Cruz, Melbourne, and Coventry designs would all beautifully support this imaginative theme. Install bright white and blue LED lights in your fixtures for a health boost and to cement your fun theme in everyone's memory banks. You can suspend gorgeous snowflakes from silver strings attached to white balloons to establish the wintery atmosphere inside the building. Set glitter-covered branches and baby's breath in frosty blue vases around the perimeter of your spa to complete your snow-covered forest scene.
Zen Retreat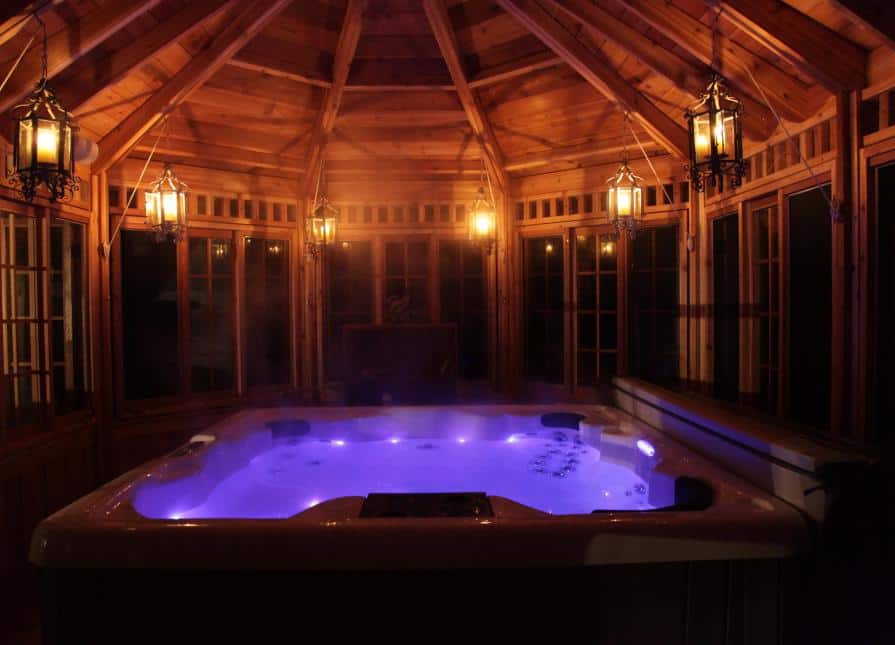 No matter your local climate, or resident water feature, you can create a Zen retreat with either the Bali Tea House spa enclosure or San Cristobal pool cabana. Both of these structures feature ample windows that allow you to view the world around you while relaxing in a stress-free environment. You may reinforce the calm atmosphere found within these dwellings by surrounding them with lush green plants. Adorn your space with luxurious fabrics, scents and sounds that help replace the stress of the day with pure bliss. You can even add a massage table to your space to ensure your guests are always treated to the best resort-quality experiences at your pool or spa house.
Jungle Sanctuary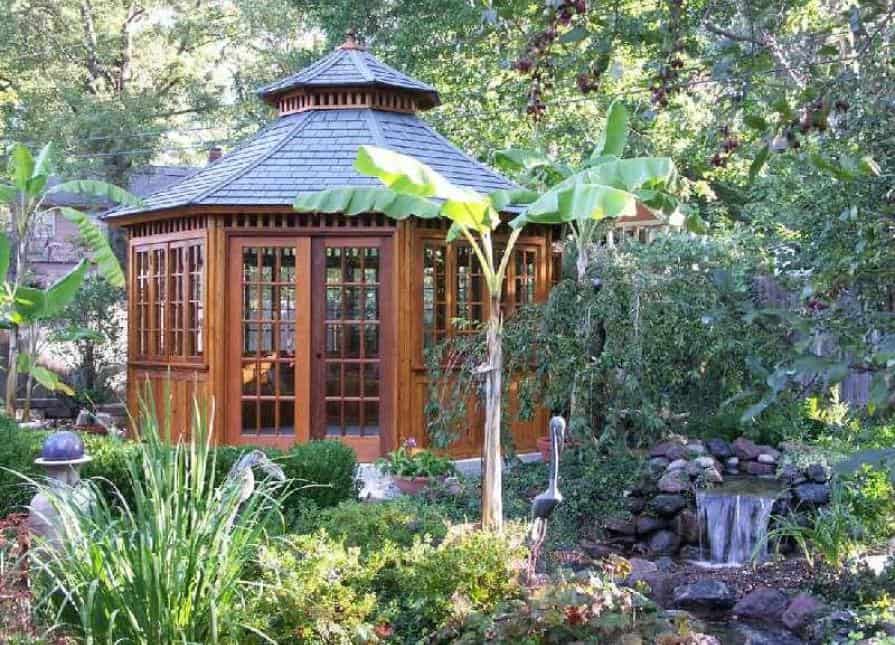 Bring your love of animals into the limelight by transforming your pool cabana or spa enclosure into a jungle sanctuary. This theme can be integrated into nearly any of the poolside structure option, though the Champlain spa enclosure captures the essence of this theme the best. You simply need to pair animal print decor and textiles with exotic plants of the rain forest. To make the biggest impression on your guests, fill a window planter box with carnivorous plants, such as Venus flytraps and sundews. You can add a garden trellis covered in climbing vines and orchids to complete your jungle resort.
Setting Up Your Home Resort
Kick off your home resort build with a fully customizable pool cabana or spa enclosure from Summerwood. You can visit the website to utilize the Custom Design Center to completely personalize your outbuilding for your selected theme. You may adjust the size of the building, add unique features or simply alter the layout to suit your needs.

You may also give the team a call at 1-866-519-4634 to discuss your project and receive tips and advice on choosing the perfect structure as the centerpiece for your vacation-quality resort at home.
More Posts You May Find Interesting