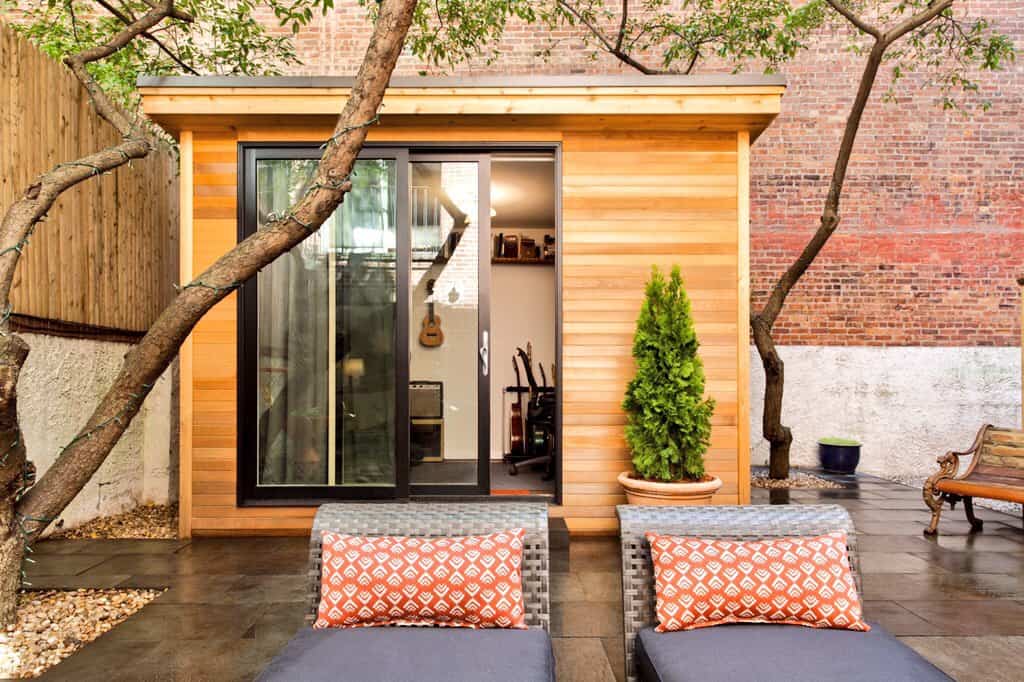 It's that time of year again; Spring has begun to show itself slowly and with the changing seasons Summerwood gears up for cottage season! As Canadians we know to embrace whatever good weather might come our way and to enjoy every possible second that we can in the great outdoors. Read on to learn about the top reason you should attend the 2016 Spring Cottage Life Show, where we'll be featuring our incredibly popular Glen Echo "Permit-Free" Ultimate Cottage Bunkie, and how you can get your hands on free tickets to the Spring Cottage Life Show.
What You Need to Know About the 2016 Spring Cottage Life Show
If you've previously attended the Spring Cottage Life Show you might know a little about the amazing little 3-day show that exhibitors and consumers both love for its fun, laid-back "cottage" atmosphere and great mix of eclectic exhibitors. The Main Stage, Model Cottage, and Dock Party (yes, really!) are a few of the neat features that visitors enjoy every year at this show and part of the reason many families make attending this Show an annual tradition. The 2016 Cottage Show is being held at the International Centre at 6900 Airport Rd in Mississauga and features free parking for all visitors (more parking has been added for the 2016 show). All of the information you need, including ticketing information and directions, can be found here.
The #1 Reason to Attend the 2016 Spring Cottage Life Show
You may have seen our Glen Echo design at a previous Cottage Show where we always have one of the busiest and most active booth spaces at the show. As a company we love showcasing this incredibly cool product and conversing with our fellow cottage-goers and explaining how this building, or perhaps one of our other prefab cabin designs, is the perfect solution to your cottage storage or sleeping overflow problem.
Why would I want a "permit-free" cottage Bunkie?
As families grow and the need for extra storage and sleeping space increases, you may find yourself looking into potential opportunities for adding space at your cottage or vacation property. The Glen Echo bunkie was designed with you in mind and is the perfect solution for adding beautiful and functional sleeping or storage space in a short time frame. We have DIY and fully installed options available, so regardless of your building and design skills a Bunkie like this is well within your reach. Perhaps the best selling feature of this building is that it can be built without a building permit in many jurisdictions across Canada and the United States; a real benefit given the often lengthy, complicated, and potentially restrictive permitting process in place with many building departments. (*Note: you should always consult your local building department to verify local rules prior to construction*)
The Glen Echo is designed in a 10′ x 10′ size to clock in at 100 square feet and as a result of its small footprint is typically classified as an "accessory storage structure" under many municipal bylaws, which generally means a building permit application isn't required when building this unit. The building features a steep roof pitch and "dormers" to open up the ceiling space and create headroom in the loft. The 3′ of roof overhang on the front side of the building, typically not counted as square footage by building departments, adds close to 130 square feet of usable loft space. To learn more please download the building schematics now to learn all about this exciting design and its very handy features. Are you a more visual person? Take a 3D tour now!
Come See Us at the Spring Cottage Life Show
You'll find the Summerwood booth located at Booth #932 in Hall 2 of the International Centre. We'll have a gorgeous Glen Echo Cottage Bunkie on display where you can take in the space for yourself, ask us questions, and learn about the endless customization possibilities with all Summerwood buildings. We love hearing from our customers – past, present, and future – so please be sure to say hello!
Looking for free tickets to the 2016 Spring Cottage Life Show?
We have a limited quantity of complimentary tickets held exclusively for VIP Summerwood customers, please Contact Us for more details and availability.
More Posts You May Find Interesting