Our Ultimate Glen Echo Bunkie was a hit at this year's Cottage Life Show. The 10' x 10' bunkie is great because it's a permit buster! With this new design you get 130 sq feet of half storey loft space in addition to the 100 sq feet of space downstairs. In Ontario, structures less than 100 sq feet do not require a permit, so your 10' x 10' bunkie will have an extra 130 sq feet of permit free space. No red tape, no extra fees!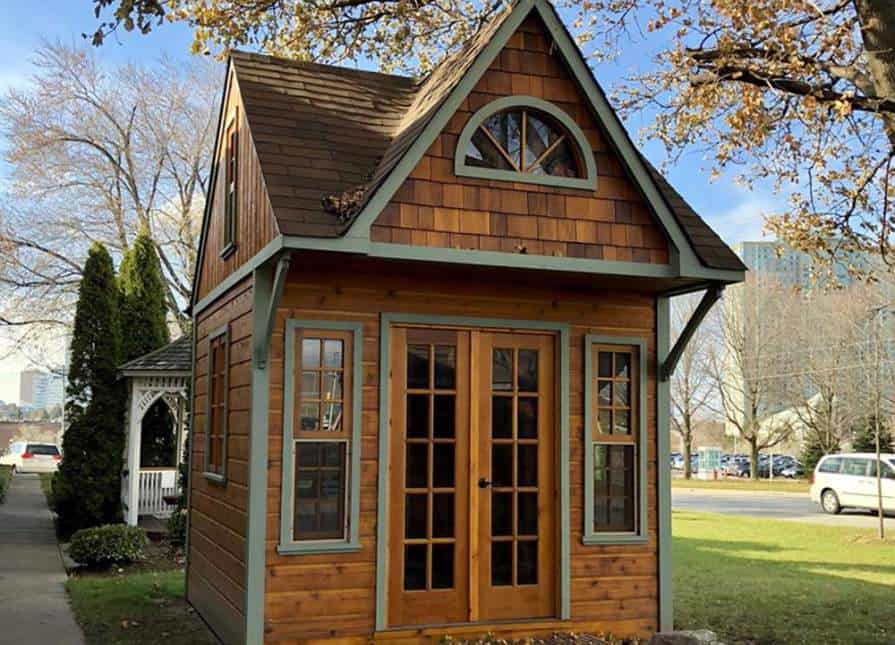 We increased the wall height and modified the roof pitch to 10:12. The 3' cantilever beam shoot out at the front creates an overhang porch and extended loft space. The result? 130 sq feet of 4 ½ 'spacious loft space!
There is a triangle dormer at the front, in addition to a shed dormer at the back and extra windows, which really open up the loft area. The main level has 3-screened windows as well as double French doors, allowing in natural light and offering great ventilation.
The exterior doors and windows are made from premium quality Western Red Cedar. The interior is made from sturdy pine featuring gorgeous pine flooring. The pull down attic style ladder is great if you want to close the loft and just hang out downstairs.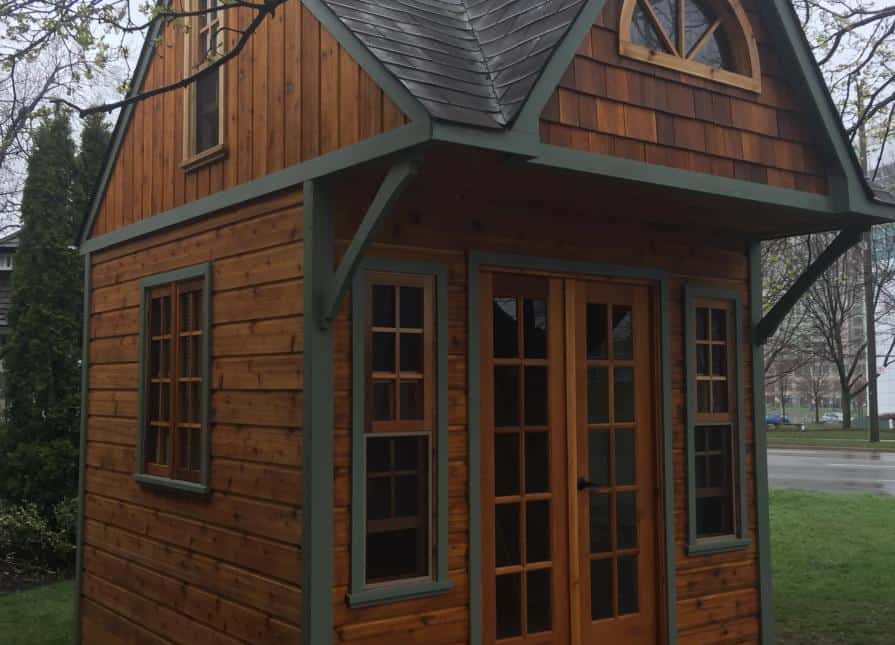 Perfect for 2-3 season use, you can insulate your Bunkie for year round use. Even though the Glen Echo is a permit buster, it meets and exceeds Ontario building code. All our products are safely engineered and built to code even though they are not required to.
Make this your Ultimate Bunkie and customize it to your heart's delight! Decide on your desired size, add shelves and benching, and pick any of our stylish door and window options as well as our maintenance free siding, to create your unique design.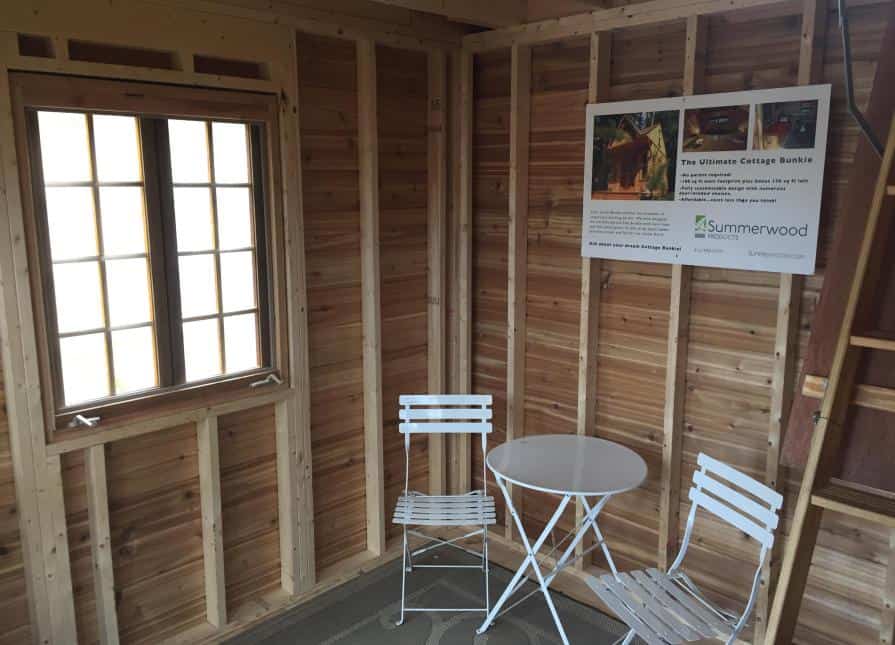 The Ultimate Bunkie is designed for the everyday DIY-er. It comes in a pre-cut or pre-assembled format. So design your Bunkie, grab your tools and get ready for a fun summer project with your friends and family!
More Posts You May Find Interesting