On November 28th, 2022, the Government of Ontario passed Bill 23, the More Homes Built Faster Act. This Bill allows for homeowners to build a secondary unit on their property within certain areas of Ontario. If you're considering building an additional structure, make sure to review the following regulations beforehand.
What is a secondary unit?
A second unit is a type of dwelling unit with its own private kitchen, washroom and sleeping areas. These units can be found in your house, an extension of your property or above a garage. However, there can be some different rules that apply depending on which option you go with. Adding a secondary unit is another way to bring in extra income to help pay off your mortgage or provide space for family and guests.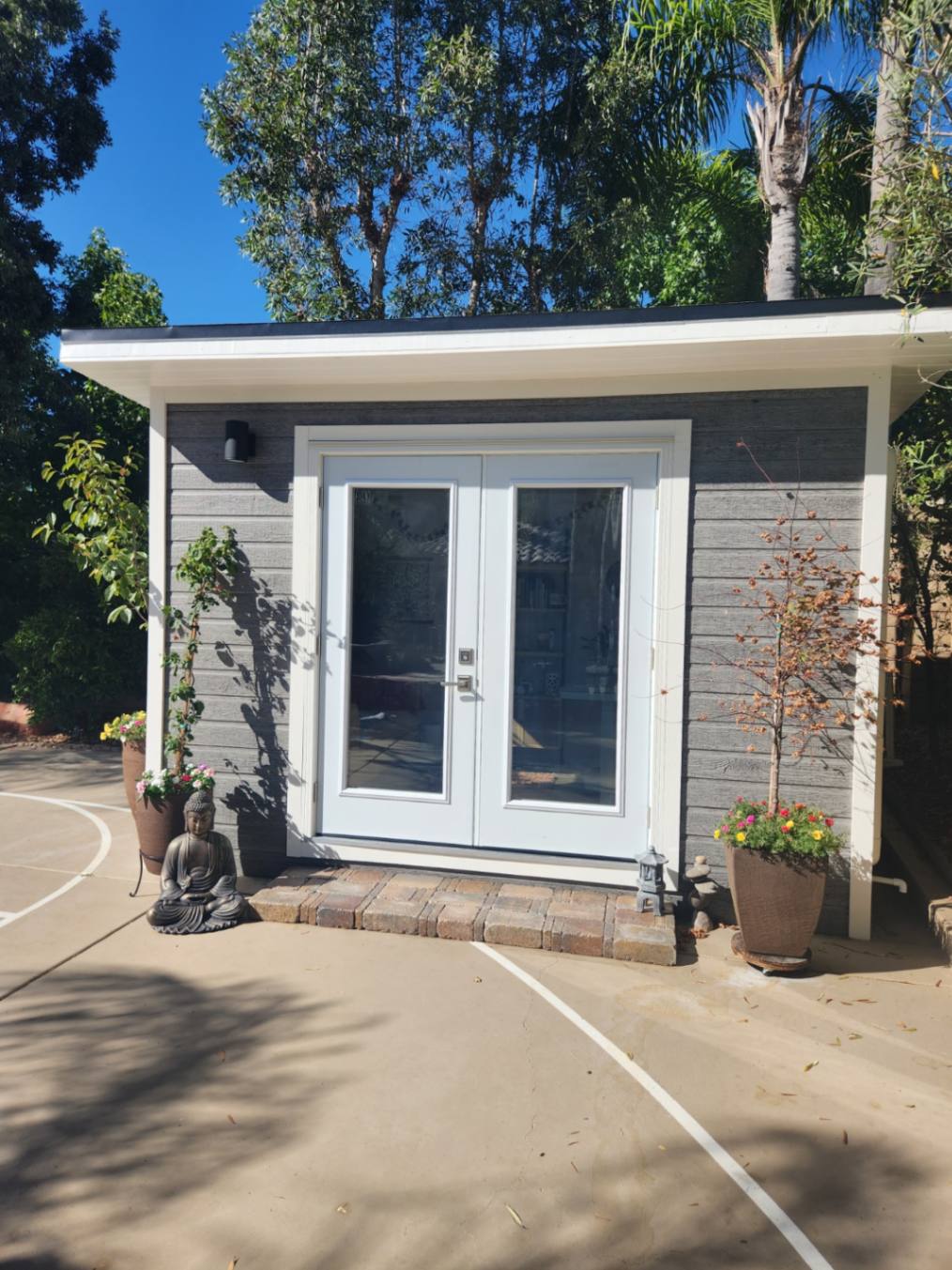 Things to do before building a second unit or ADU
Before moving forward with any construction, you must speak with your local municipality and building departments about any permits and regulations you need to follow. Based on the information you provide about your property, they can tell whether you can proceed with your plans. A few factors you should consider include:
Acquiring the right building permits

Designing and providing plans to the municipality 

Staying up to code

Passing the zoning requirements

Getting the correct inspections during construction 
Unless you have a background in design or architecture, we recommend hiring a qualified professional to help with the plans. Your contractors or architect can act as your representative when you meet with the Ontario government for approval. They can also help you with any additional questions, approvals, building permits and construction inspections.
Municipal zoning and bylaws
Before beginning construction, ask your local municipality about the following:

Zoning requirements for your secondary unit. This includes parking, entrances and exits, proximity to fire hydrants and fire safety, and minimum or maximum unit sizes

Applying for rezoning or minor variance

Reviewing if your second unit needs to be licensed or registered to your local municipality or town
Building code requirements for secondary units
Ontario's Building Code has minimum construction requirements for how to build a second unit in your current residence. Building above the minimum provides homeowners with more advantages including more occupants and extra comfort. However, we listed out the minimum requirements for the different aspects of a second unit below:
Room sizes and flooring
The Building Code has set standards for the room sizes in ADUs and secondary units. Room sizes can vary depending on whether they're separated by walls or if the unit has an open concept design. The general minimum measurements for room sizes are as follows:
Living room area

13.5m

2

Dining room 

7m2

Kitchen

4.2m2

Combined living, dining & kitchen in one bedroom unit

11m2

Master bedroom (without closet)

9.8m2

Extra bedrooms (without closets)

7m2

Bathroom

Combined living, dining, sleeping and kitchen

13.5m2
Ceiling measurements
For second unit ceilings, you will also need to be aware of the minimum measurements. If you're building another unit in your house, that can be more challenging. If you're building above a garage or creating a separate ADU structure, you have more space to play with. 
Window measurements
Windows are mandatory for any additional unit. The size of windows you need is determined by the actual size of the unit itself. The larger the unit, the larger windows you require. It's important to note that some widows can also be used as another way to exit a secondary unit. Here are a few minimum window sizes to keep in mind:
| | |
| --- | --- |
| Living and dining room | 5% of the floor area |
| Bedroom | 2.5% of the floor area |
| Bathroom, kitchen and extra space | Windows are not required |
Plumbing measurements
Your ADU or second unit must have its own plumbing. The minimum water requirements you will need are:
Hot and cold water

Kitchen and bathroom sinks

Laundry facilities

Shower, toilet and bathroom sink
Heating and air conditioning
The Building Code allows a second unit to have a single furnace and air duct system. For fire safety purposes, you will need a specific type of smoke detector in the main supply. When this device is activated, it turns off the fuel supply and electrical power. This prevents the spread of smoke from the main residence to the second. 
Doors and exits
Your secondary unit needs safe exits and doors. Depending on the dimensions of your ADU, there are different rules. Should your main residence and second unit connect, both structures will need a second means of escape. For example, in cases where one unit leads to another, you will need to install a window that a person can fit through. 
Ontario ADU regulations
Below are a few rules to keep in mind with ADU's:
Allowed locations in Ontario:

In general, you can have your ADU on your property as long as you have an existing single-family home or multi-family structure (duplex or triplex). However, there are exceptions to this rule.
Number of ADUs allowed:

If you have a single-family residence, usually you can have up to two ADUs. The number of ADUs depends on the type of ADU you build. 
Minimum setbacks:

Both attached and detached ADUs must be built at least 4 feet away from your main property
Parking:

Normally, ADUs and junior ADUs don't need parking. However, attached and detached ADUs need one parking space, unless your structure is exempt from the parking requirements.
Key takeaways
Before you get started on your own ADU or second unit project, make sure you review the regulations. You can seek external advice and work with Summerwood today. Contact us and get started today!
More Posts You May Find Interesting