So, you've decided it's time for a shed in your backyard. But, you don't know where to start. When it comes to sheds, there are many different options available so it can be overwhelming. To help you make the best choice, we put together this guide to breakdown the different shed types and their benefits.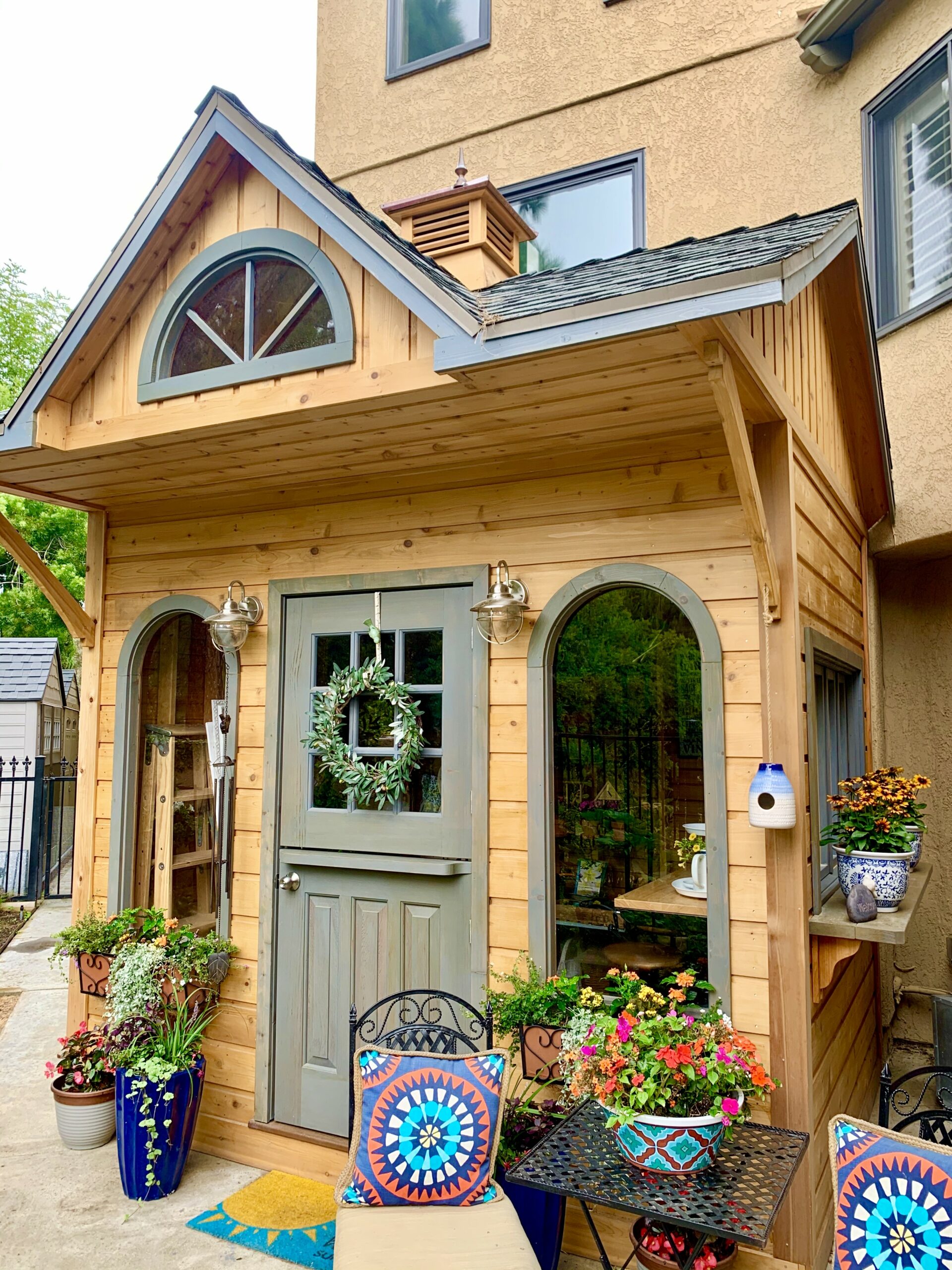 Plastic sheds
Plastic sheds are becoming more and more popular. As technology has improved, plastic has become an excellent alternative to wood or metal sheds. Today, you can find tons of plastic sheds with different sizes and designs. However, before you decide to buy a plastic garden shed, take a look at their benefits and drawbacks.
The advantages of plastic sheds
Durability
One of the best things about plastic sheds is their durability. In general, they don't rot, dampen or rust – which is great for your stored equipment and items and shed aesthetics.
Low maintenance
If you're looking for an easy option, then plastic is your safest bet. Plastic sheds are low maintenance, easy to build and you won't need to seal or repaint them. The only thing you'll need to do is give it a hose down every once and a while!
Lightweight
If you ever need to relocate or move your shed, then a garden shed is your best. They're lightweight by nature. You don't need solid foundations or any pre-planning to install them in your backyard. 
Wooden sheds
One of the main reasons homeowners choose wooden sheds over plastic is their size and ability for customization. In general, most wooden sheds are larger than plastic sheds and are optimal for storing garden equipment, pool toys and much more. You can also install flower boxes along the windows, french doors and shutters. 
Advantages of wooden sheds
HOA-friendly
If you're a homeowner, there's a chance you're part of a homeowners association. If so, you're in luck. Wooden sheds are HOA-friendly and you can customize your wooden shed to suit your needs. Oftentimes, HOA requirements regulate the type of materials homeowners can use and wooden sheds generally pass the test.
Easy to fix
With a wooden shed, it's easy to repair should something happen. If something needs replacing, it's easier than fixing a piece of broken plastic. With plastic, there's a chance you will have to specifically order a part or replace the shed altogether. 
Multi-purpose
Because wooden sheds are so customizable, they can be used as workshops, garden sheds, hobbies and yoga and workout studios. 
Resin sheds
A resin shed is a type of plastic that has recently become more popular over the years. They can be made from various materials including vinyl, polyethylene (the common type of plastic available) or other resin materials. Both vinyl and resin sheds share commonalities and almost look identical – however, they are not the same. 
Advantages of resin sheds
Rot and rust-resistant
In general, resin sheds are weather-resistant making them an excellent choice if you live in an area with excess precipitation. They are easy to maintain and come in a variety of colours and sizes. Resin products will not rust, rot, peel or be affected by insects. 
Easy to assemble
Resin shed kits are one of the easiest types of sheds to build. In general, they require less equipment and tools and you won't need a background in carpentry to put them together. 
Inexpensive
Compared to wooden sheds, resin is the cheaper option. Pricing varies based on shed size and what type of shed accessories you need. If you're on a budget, this is a good way to go.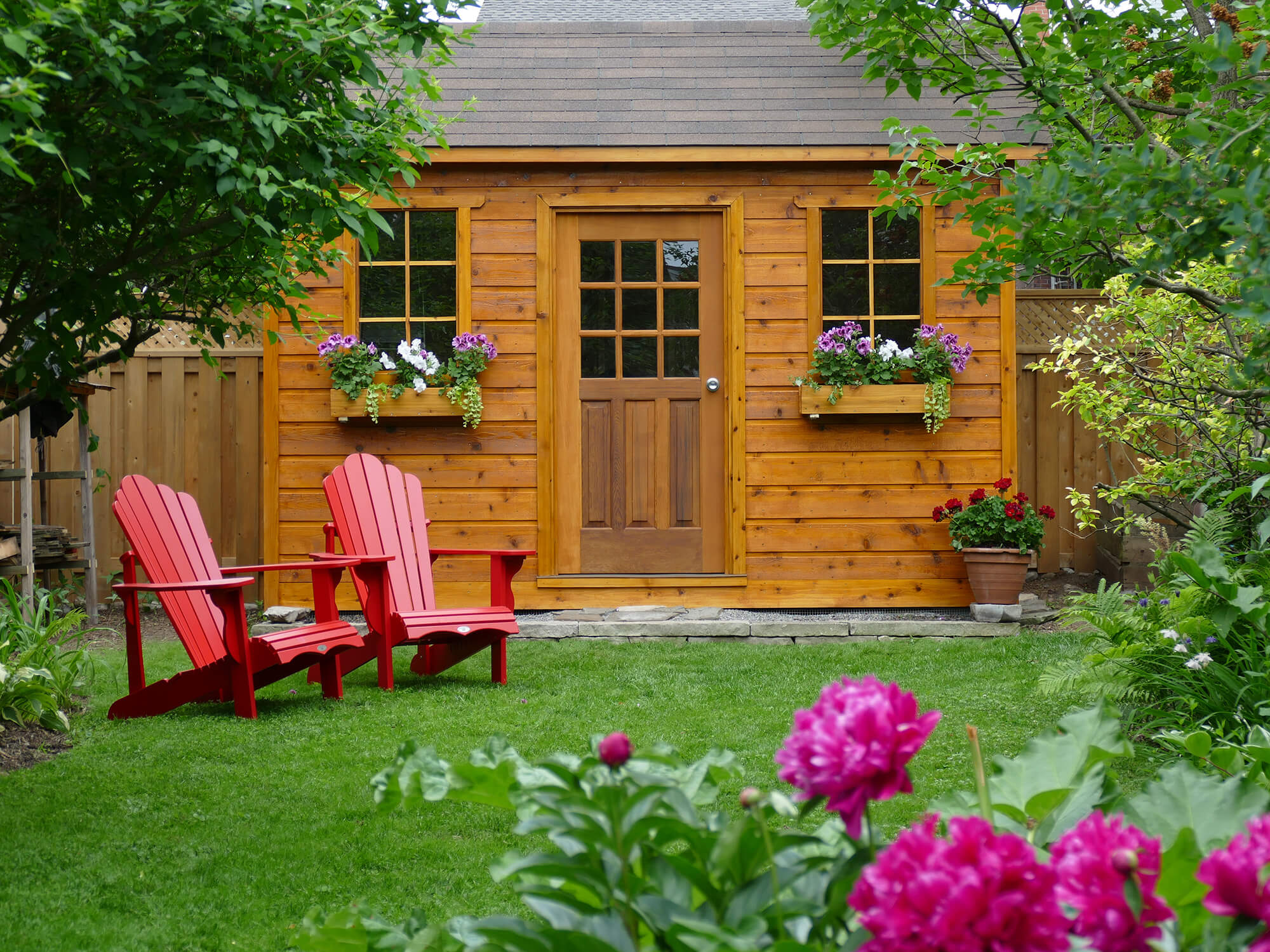 At the end of the day, it's important to think about your shed as a future investment. If your priority is cost-per-use, then wooden sheds are your best long-term solution. Should you have any questions or need more information, contact us today and we'll get you started!
More Posts You May Find Interesting