Do you ever find yourself working indoors all day, peering out the window wishing you were enjoying the nice weather? If your answer is yes, than this is your sign to get started on a backyard spa. 
Professional spas can be nice, but after sitting inside all day it'll be a nice change to enjoy the fresh air and sunlight to really unwind after a long day. Plus you get the advantage of being in the comfort of your own home. 
A spa gazebo is the easiest way to turn your backyard into an at home retreat. A gazebo gives you the  ability to enjoy the outdoors while providing a comforting shade that protects you from getting too much sun. It also offers a versatile space where you can incorporate all your favorite spa day activities. 
Here are some of our favourite ways to turn your regular gazebo into a spa sanctuary. 
Meditation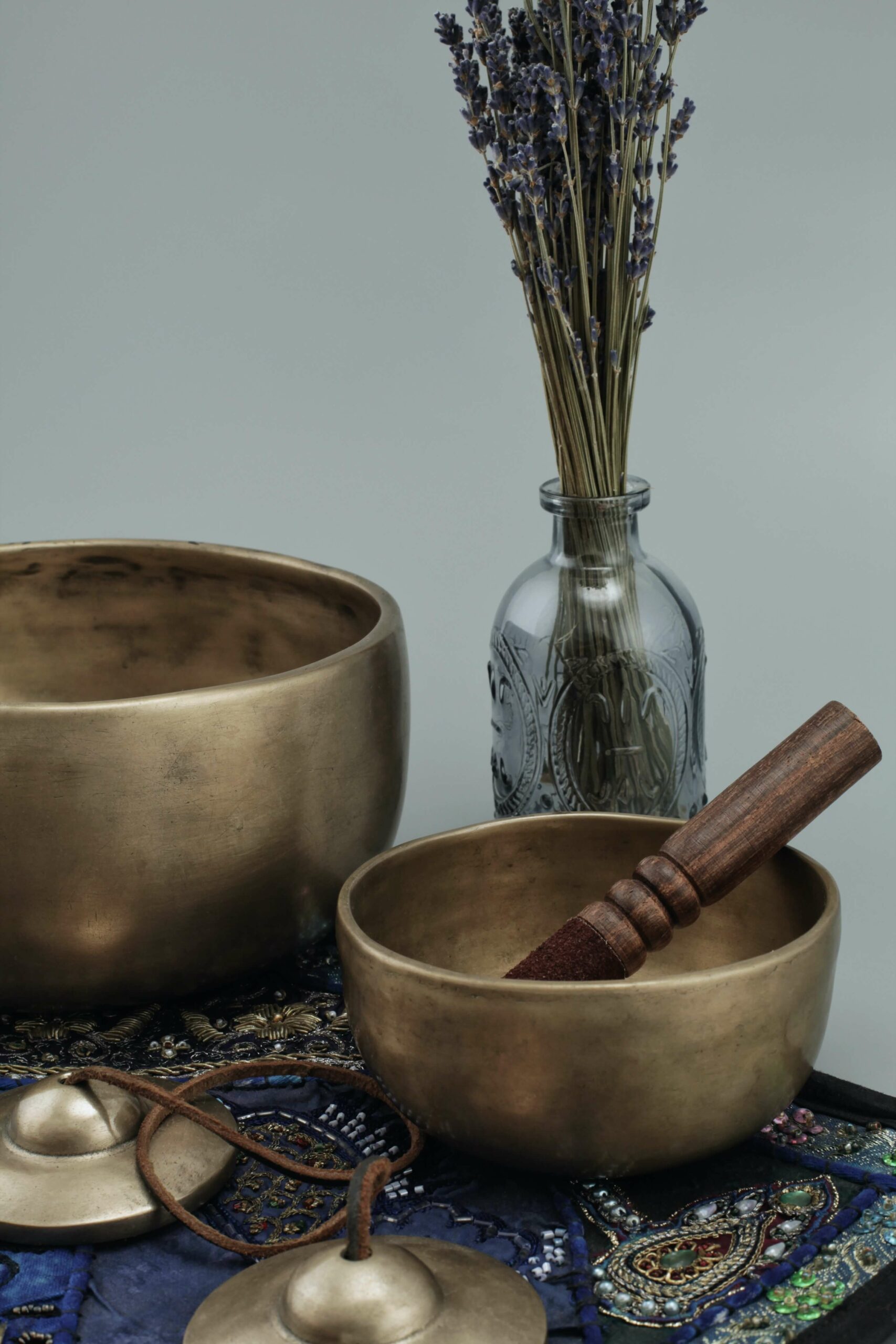 Every spa needs a serene space for meditation. In order to create the perfect backyard spa experience, you'll need some essential tools to get started. 
Sitting on the floor for an extended period of time can become uncomfortable, and will draw your attention away from being in a meditative state. To get yourself fully relaxed try a  meditation cushion, or chair if you need the extra back support. These will be used to hold your body in a relaxed seated position, so you can fully engage in your practice. 
If you're feeling stressed or anxious, the earthing meditation method can help you deal with those negative emotions by connecting you with nature. Being outside while meditating is a great start for connecting with nature, but to further immerse yourself you can try using grounding oil – this oil will help you stabilize and calm down. However, you don't need to stop here – there are many different essential oils you can use, all of them coming with their own unique benefits. 
Another basic essential for meditation is a good meditation app, such as Headspace. This app has personalized to-do lists so you can create your own goals, you also have the option of joining group sessions so you can feel connected to a community. Additionally, this app offers a wide variety of sessions that can be geared towards beginners or people with more experience. 
In case you wanted your meditation space to be a screen-free zone, you can use the Morphee meditation box. This non-digital box will guide you through meditation without the use of internet, Bluetooth or screens. 
Skincare
A face steamer is an easy way to add skincare to your backyard spa retreat without needing immediate access to a sink. These devices are great for relaxing, promoting circulation, and opening your pores so your products can penetrate more effectively. After you are done steaming, you can apply a face mask of your choice, and even try meditating while your mask soaks in! Patchology has a variety of different facial masks you can choose from based on your skin's needs. And again, you won't need to worry about accessing a sink because these masks do not need to be washed off. 
Be sure to always cleanse your skin before steaming, and if you're going to be outside, apply sunscreen after you're done with your skincare routine. 
Hands, Feet, and Nail Care 
A spa gazebo would not be complete without tending to your hands, feet, and nails.
With this 11 piece manicure tool set you can have a professional mani experience in your own back yard. This kit contains 3 different types of hand masks that work to rejuvenate your hands with their hydrating, moisturizing and exfoliating properties. The 11 piece set also includes a cuticle remover kit and nail art tools so you can create the perfect salon look. 
Lets not forget about our feet! If you have rough dry feet, a spa day is the perfect time to take care of that. Patchology has insulated booties that are lined with layers of calming and nourishing ingredients, after only 10 min your feet will feel baby-soft and smooth. 
Cocktails
Nothing says spa day like a luxurious and refreshing cocktail to help you unwind. This cocktail from A Flavourful Journey contains ingredients that are reminiscent of the soothing spa smells and flavours. Ingredients include:  
2 ounces fresh cucumber juice strained

1 ounce fresh grapefruit juice strained

1 ounce fresh lime juice

3 ounces vodka

4 fresh mint leaves large

1 ounce ginger beer
Hot tub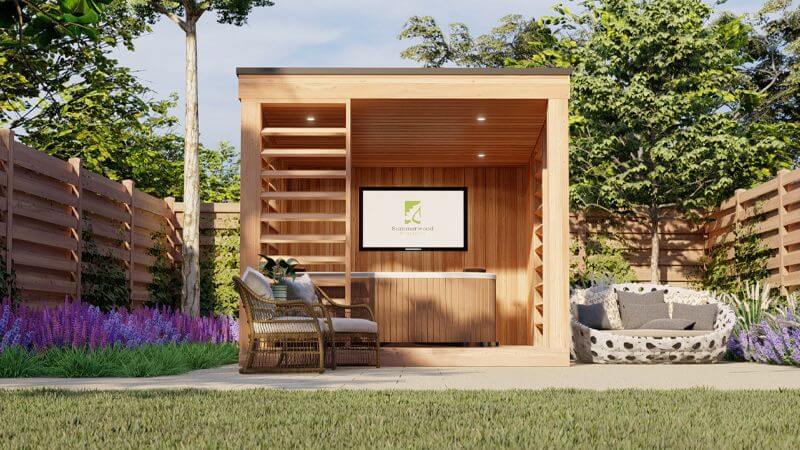 A hot tub makes the perfect addition to your outdoor spa enclosure. According to Healthine and a New York based dermatologist "your skin releases endorphins in response to the soothing warm water the same way that endorphins are released when you feel the sun on your skin". Endorphins are chemicals that get released from your brain that have a calming effect on your body – so what better way to relax after a stressful day than submerging yourself in the comforting warm bubbles of a hot tub! Hot tubs are also proven to ease the pain of sore and tight muscles. 
Allow Summerwood's selection of gazebos to turn your backyard into a spa oasis today. 
More Posts You May Find Interesting