Whether you enjoy alone time or spending time with others, prefer mountains or oceans, seek thrills or relaxation, there's a cabin lifestyle for you.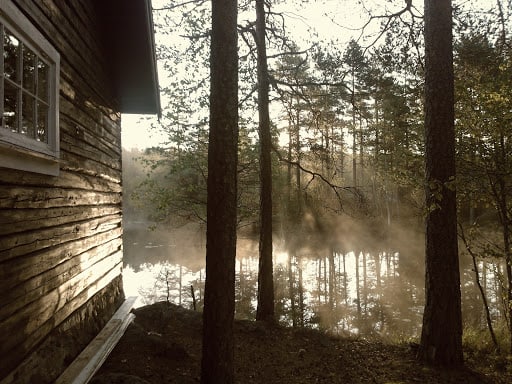 Start with the spot for the cabin
First consider which natural setting appeals to you and why. Is it near a riverbank, farmland, lakeshore, deeply wooded area, or the mountains or valleys? How far are you willing to venture? If you are considering entire summers away, the distance from home to cabin can be less than year-round weekend jaunts.

Does proximity to amenities matter or are you okay with being far off the beaten path? Some of us crave seclusion while others like the comfort of a community nearby.

What's your leisurely pleasure? While cabin life can satisfy many lifestyles — artsy, sporty, foodie, crafty, romantic or relaxing — the way you want to use your space most often will help you narrow down the options of where you want to build.

Once you have an ideal location or cabin lifestyle in mind, be sure to scout the area, view open houses, or rent a similar place for a night to ensure that your romantic notions are in line with reality. While you may imagine the idea of waking up to distant sweeping views of a lake or mountain range is heavenly, you might realize you prefer to be on the water or closer to the action. Long for life amid the woods with the fresh aroma of crushed pine needles? In reality, a bright open sky may feel more uplifting long term. Much like eating foreign foods, you won't know what you like until you try.

Remember to consider safety, zoning and permits, price and taxes, and plumbing and electrical access  just as you would consider the view, foliage, weather or temperature. All of these are equally important.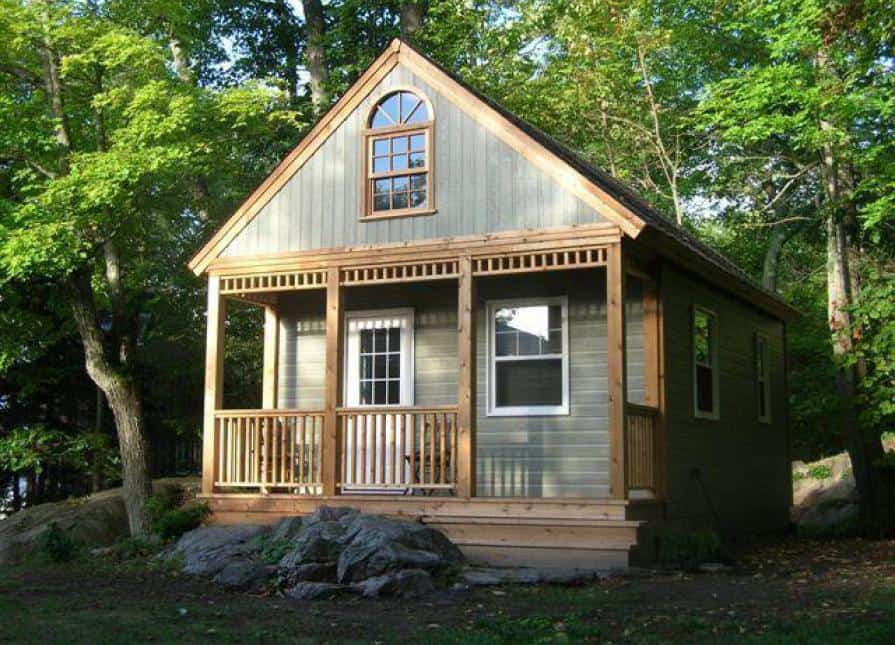 Picture the build and put yourself in the picture
Much like choosing the location, deciding on the size, features, layout and structural elements of your cabin come from combining the fun fantasy with the reality of cabin life.

Beyond the essentials — like water, power and waste treatment — consider the size of the cabin and position on the lot. Ensure the cabin fits the space, maximizes the outlook and orients to the sun patterns. Consider how time outside of the cabin will be spent when picking a location. Do you want a firepit, an accessible driveway, a garden or hot tub, and other add ons? Remember the big picture and how elements will flow together.
It's also helpful to think about the number of people likely to stay, visit or be entertained in your cabin.  Are you eager to host a party or prefer enough room for yourself and your thoughts? We offer options for both camps. Loft-beds are a great way to maximize vertical space for storage or sleeping.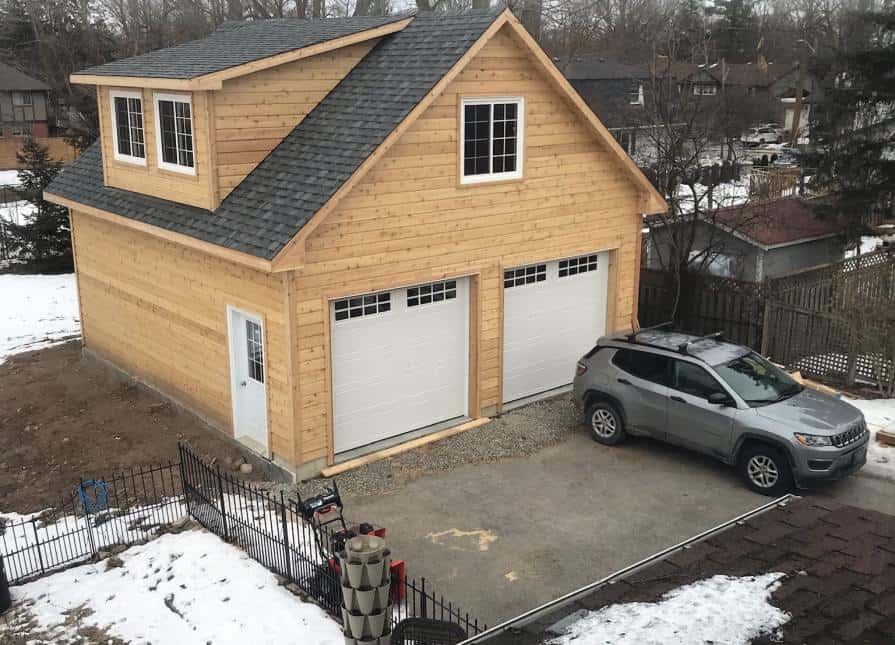 Design the cabin for life
Style and function come together in every Summerwood cabin. How that looks is up to you.
Our cabin styles vary by unique design with distinct advantages and personalities. Explore the features that feel right for you and we will customize from there.
The classic cabin with a peaked loft and generous porch — like our Canmore Cabin — is a perennial favourite. Tremendous natural light year-round and ample space for storage defines the Kepler Creek Cabin. Feel better with basic? Check out the 10 x 10 Bala Bunkie Cabin for its compact minimalism that delivers big personality. Still uncertain? Visit our cabin favourites for inspiration and take a 3D tour through some of our popular designs.
Now for the really fun part. Consider the details to make your cabin your own. Roofing, siding, paints or stains, skylights and trims – the options are endless on our material choices list.
Regardless of design nuances, be assured Summerwood only uses the finest materials on the market. Most of our cabin kits are constructed from premium grade western red cedar while offering durable and attractive Canexel maintenance-free wood fiber siding. There's no need to feel overwhelmed! Simply take your time and consider how these details will make this build feel like your own personal space.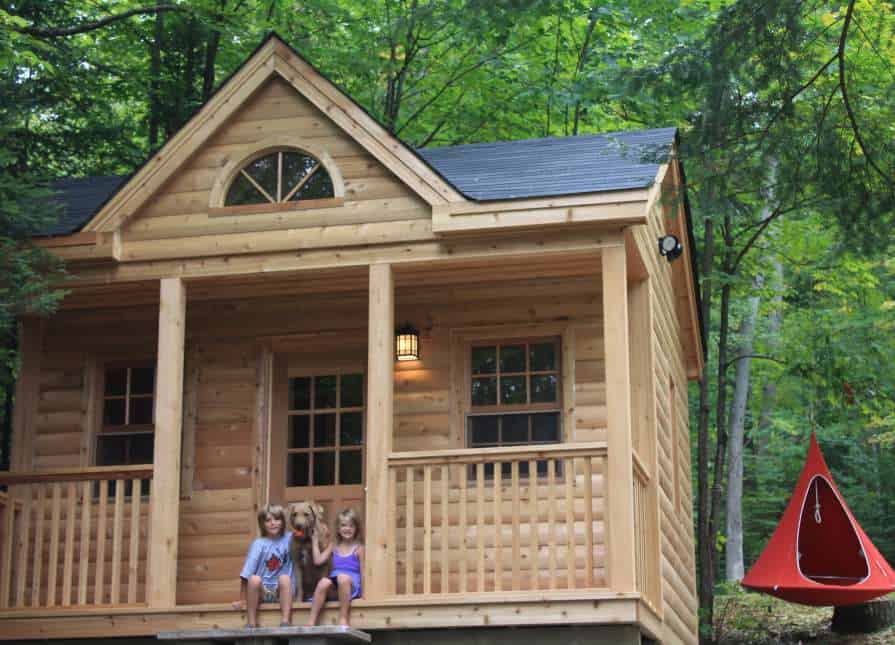 Construction commentary
Summerwood cabin kits are a DIY dream come true. Each cabin comes with detailed, step-by-step instructions and live help is available, only an email or toll-free phone call away. Carve the time, build the energy and organize the tools needed to complete the project. Learn more about its assembly and required tools here. Prefer help? View our how to hire a contractor package for more information.
Summerwood is here to help
From cozy rustic to minimalist contemporary, Summerwood can help bring your vision to reality and perfect your cabin in no time. Our pre-cut designs are easy to customize. Our process takes the stress out of what can be a daunting notion: creating the cabin of your dreams. The Summerwood team is always happy to help.

Whether it's questions about materials, sizing, styles or customizing any of our builds, no question is too small nor idea too big. We welcome you to be in touch through email or by phone here.  
More Posts You May Find Interesting