Summerwood was recently approached to work in close contact with Mike Jordan of CocoNet Ltd which specializes in design management and is based in Grenada, a small group of islands in the Caribbean. Mike was tasked with designing and erecting multiple buildings on the island of St. George for various uses as shops, residences, and tour offices.
To fit the bill, Mike purchased several 18′ x 20′ Canmore and Mountain Brook buildings. The final pictures tell a true tale of how beautiful the land is and how our structures and the climate complement each other so well. The various colours the buildings have been painted are a homage to the colour schemes used in the area; while definitely not colorus we see every day, we certainly love them in this setting.
Mike Jordan is now the official retailer of Summerwood Products in the Caribbean region and is continually erecting our structures throughout Grenada. Stay tuned for more great pictures and new stories coming from Grenada as this new partnership continues to develop and flourish.
Photos Courtesy of: Camper & Nicholson's Port Louis Marina, Grenada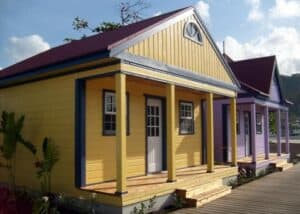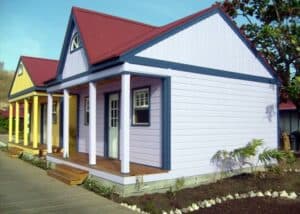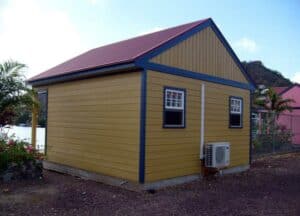 More Posts You May Find Interesting