Spring is on the way!
Well, it may not feel that way outside just yet, but as the Toronto National Home Show approaches we get a little excited about the prospect of flowers, sunshine, and of course designing custom structures for our customers. We keep pretty busy through the winter, fine-tuning our designs and queuing up production space, but once the snow melts the building can begin!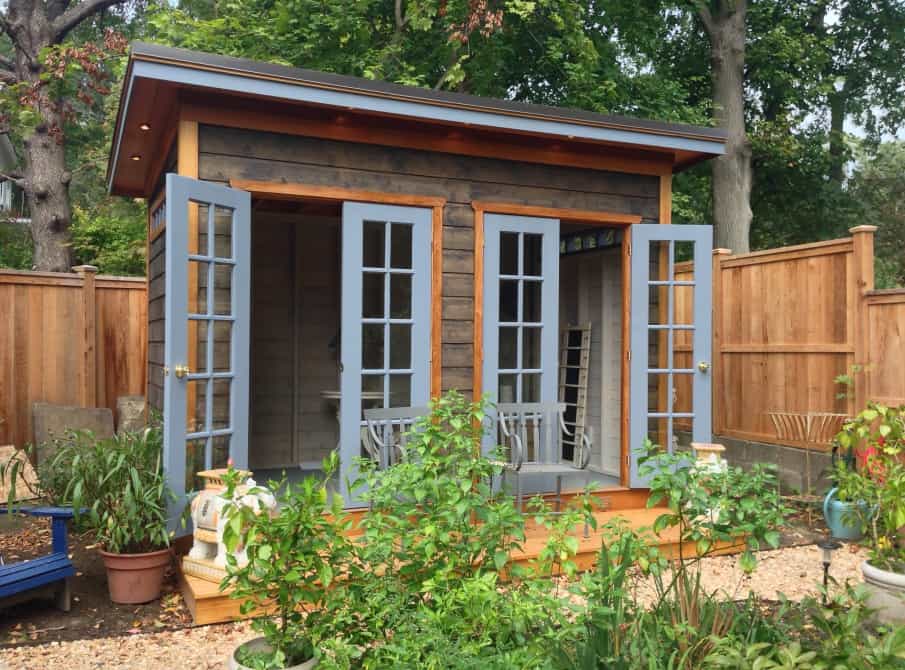 What is the Toronto National Home Show?
The Toronto National Home Show is an annual event being held from March 11-20, 2016, at the Enercare Centre (formerly Direct Energy Centre/National Trade Centre) located at Exhibition Place in downtown Toronto. The show is based around home/backyard design and features exhibitors from all around the world. If you're looking for home ideas, inspiration, or just want to see a bunch of really neat things then this is the show for you. If you're a gardening enthusiast then you'll love all the great things on display at Canada Blooms, a flower and garden festival just in time for Spring! The Home Show features guest speakers, events for kids, shopping, alcohol samples – there's something to do for everyone in your family. In 2015 the Home Show drew over 174,000 visitors over its 10-day run, an impressive feat in today's digital world!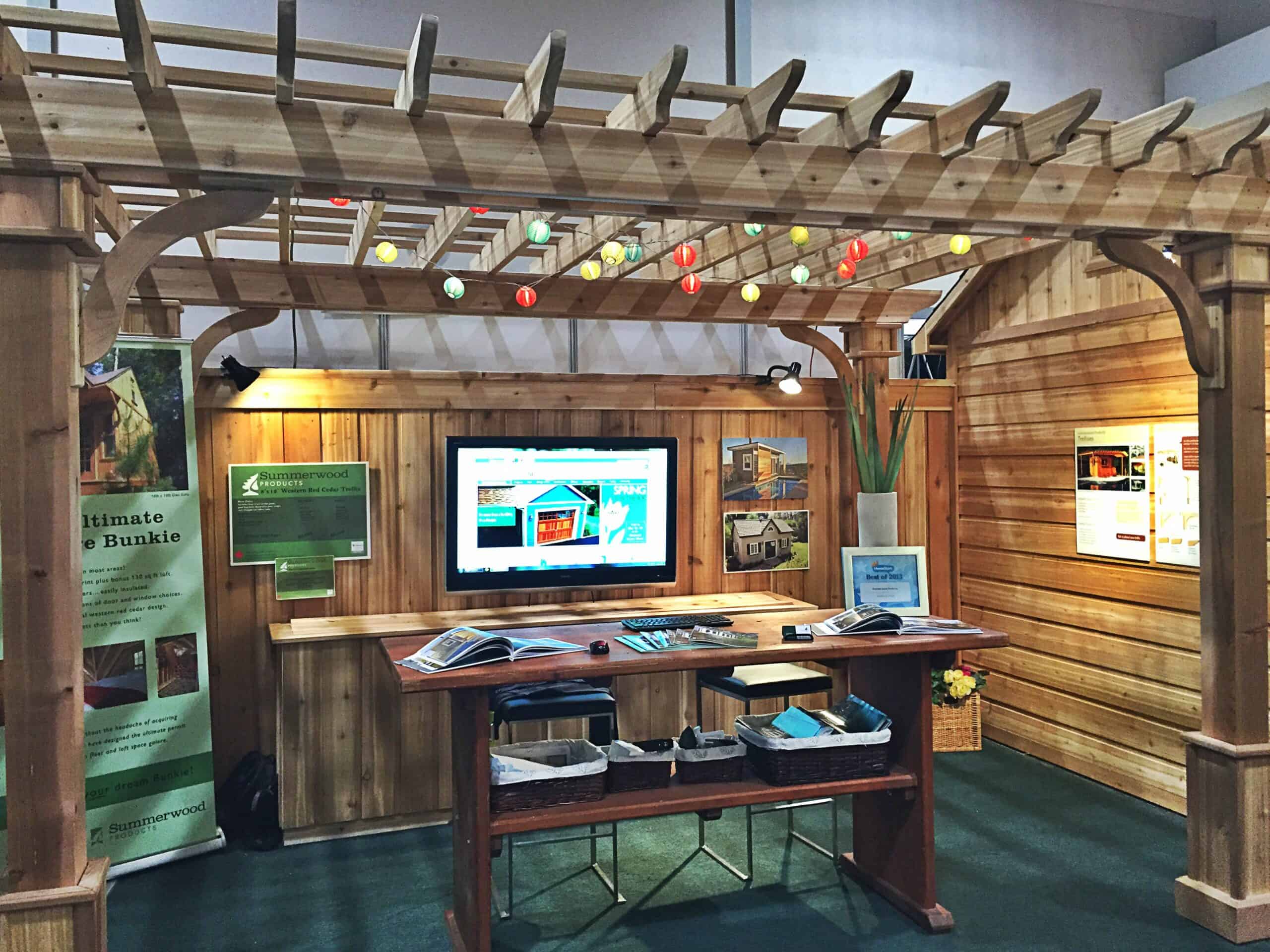 Drawing Inspiration From Our Clients
At Summerwood we're fortunate to work with customers who use our products in unique, exciting, and sometimes even inspiring ways. It's not uncommon for a group of staff in our design office to all be ogling over newly received photos of our buildings being constructed and used all over the world. Our display unit at the National Home Show for 2016 is directly inspired by one of our customers hailing from New York state.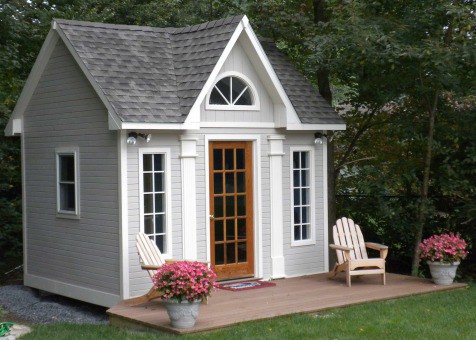 So what is Summerwood showing at the National Home Show?
Glad you asked! We thought we would give you a sneak peek of what we have up our sleeves for our upcoming spring show where we showcase some of our most popular buildings. This year at the Toronto National Home Show we're showcasing our modern Urban Studio, which has quickly become one of our most popular and best-selling modern building kit designs. Featuring an ever-so-slight "flat" roof and environmentally sustainable and responsible rubber roofing, our Urban Studio is a hit in so many different ways. Whether being used as a functional storage space, a glamorous pool cabana, a spacious backyard office, or as an extra living or entertaining space, the Urban Studio will more than exceed your expectations.
We received so much positive feedback on this design from our customers that we had to build our own to showcase to the world. While the photo above is a 7′ x 12′ size, we opted to showcase an 8′ x 12′ at the Home Show to show just a bit more space. Remember – anyone can customize our sheds and garages, not just us! The coolest thing about our products is the virtually endless customization available; we will build exactly what you're looking for and tailor our designs to be functional and beautiful in your yard.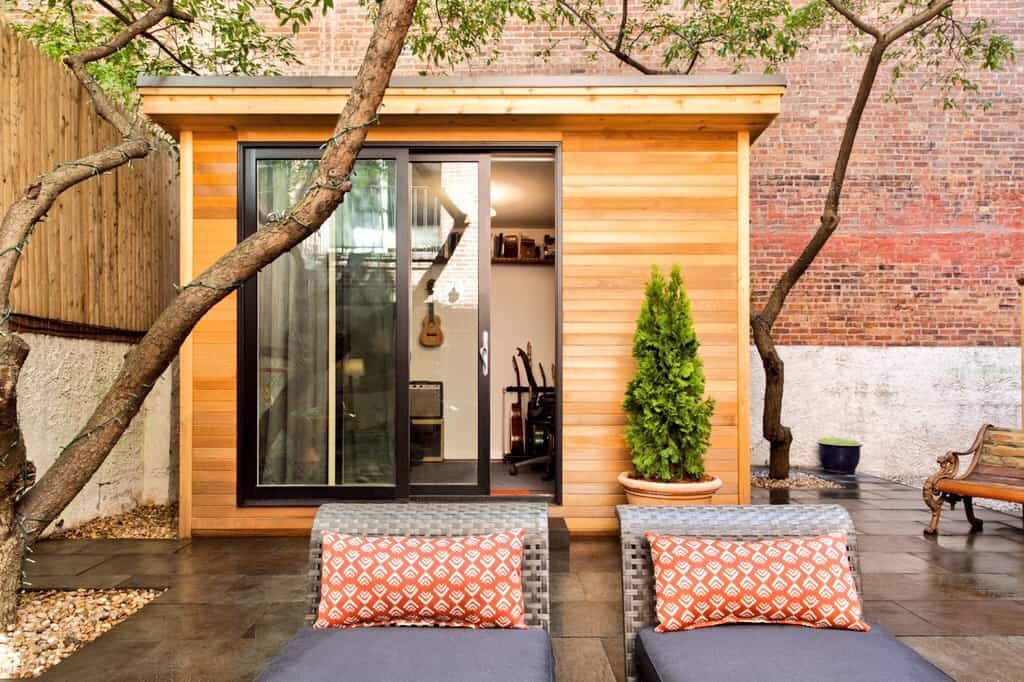 Come See Us at the 2016 National Home Show
You'll find Summerwood at the National Home Show in booth #1419 in the Outdoor Living area. You can find complete Show Information, including directions and ticket information here. Stop by and say hello, check out our building, grab a brochure, and learn a little more about who we are and how we can help solve that pesky storage dilemma of yours! You can purchase tickets online and save $3 off the regular price for doing so.
Want to come to the Show for free?
We have a limited number of complimentary Show tickets reserved for our customers. Contact Us today to inquire about availability, note that these tickets are available on a first-come first-serve basis. We can be reached using any of the following:
In-Person: 735 Progress Avenue, Toronto, M1H 2W7
By Phone: (800) 663-5042, (416) 498-9379
By Email: design@summerwood.com
Stay tuned! We'll soon be posting about our booth at the Spring Cottage Life Show where we annually profile our incredibly popular permit-free cottage bunkie, our Glen Echo. We also have free tickets for our customers and blog readers!
More Posts You May Find Interesting