Pre-fab prices and original designs. Yes please! That's what we're known for and our garages are no different.
A little about our garages: we design both single and double car garages and have 9 garage designs to choose from. All of our garages come standard with our Enhanced Siding Upgrade. That means OSB sheathing and moisture-eliminating building wrap are placed between the wall studs and the standard siding. It's ideal for year-round enjoyment, now matter how you use it. If you're looking for some inspiration, look no further!
Below we're detailing our most popular garage styles, custom designed for each and every one of our customers. Head to our variety of garage options to see them all.
What's special about our York Garage style is in its 10/12 roof pitch. It allows you to maximize storage space and enjoy a loft right above should you wish to include one. This pitch can be as steep or as shallow as you wish, perfect for including windows or vents wherever they work for you.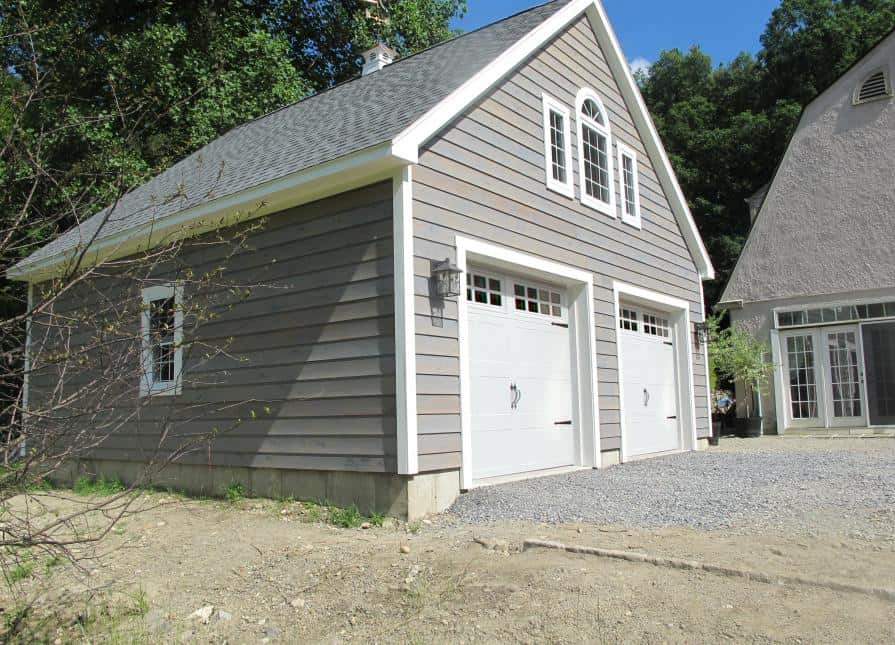 We understand the importance of a well-built garage and have been in the business of creating and manufacturing custom garages for over 20 years. You can trust our garages to house one of your most prized processions, your car! A Summerwood garage transforms your driveway into a destination, whether you use it to store your car, your tools, your bikes or use it as your home office, gym or studio. The possibilities are endless.
 
Our Highlands design is inspired by Scotland of course! It features a complementary gable roof. Pitch, doors, windows, shutters, flowerboxes…adorn it how ever you like!
Our Archer design is popular among those who favour the hip-roof style. Like all of our garage designs, get it in cedar or maintenance-free siding. With a 25 year warranty, you'll never have to stain a thing. Including additional external storage like this lean-to is easy to do with any of our buildings as they're completely customizable.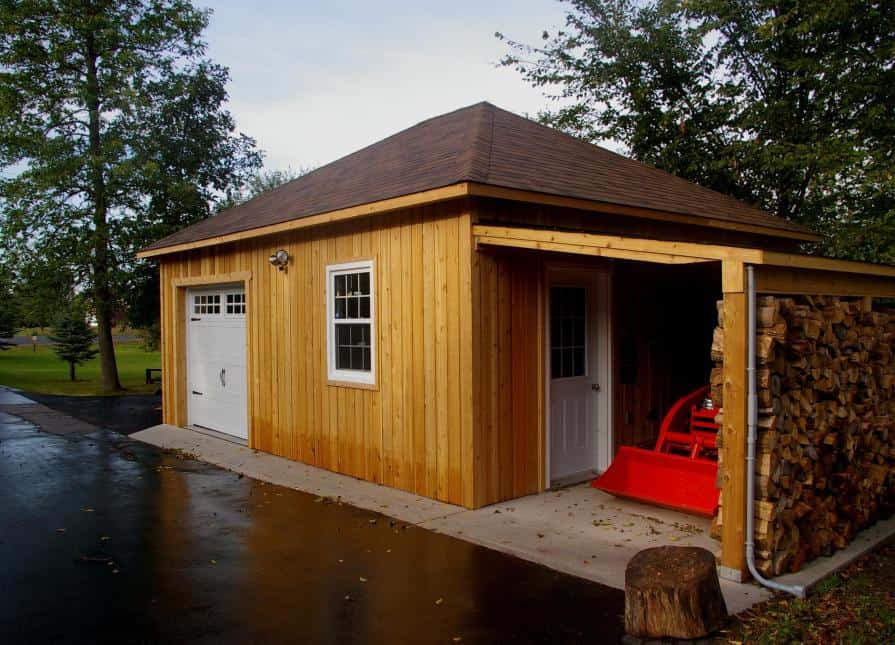 Sleek and modern, our Urban Garage is perfect for those who love a modern flat roof. If your house is contemporary, chances are you'll want to add a garage that matches the ascetic. With the addition of a chic garage door, the Urban Garage may be the perfect option.
Each and every one of our garage kits comes with a set of instructions and plans to get your started. No matter what catches your eye, we'll help you design your very own custom garage. Get those creative wheels turning and try your hand at your own garage design with our online design center. A great place to start brainstorming your very own design.

Before you start building, we recommend you contact your local building department to familiarize yourself with any local rules or bylaws that may apply when building a garage. Read more: Building Permits: What You Need To Know.
Contact Us:
Email us: design@summerwood.com
Call us toll-free: 1 866 519-4634
More Posts You May Find Interesting