The permit process can be overwhelming when it comes to prefabs and modular homes. There are many things to take into account including location, your local government regulations and the factory it's built in. Some prefabs might not even require a permit at all – it depends entirely on your unique situation. However, the more complicated the structure, the more complex the permit process can be. At Summerwood, we make the process easy and have our own engineer staff that will provide specific drawings for your prefab.
What is a modular home?
A modular design or home – also known as a prefabricated home – is a structure that's built off the main residence and assembled onsite, often using a crane. These types of housing structures usually require less maintenance and work in-person, however, are more constrained in terms of design and shape. When going down the construction route, you or your builder have to apply for a building permit right off the bat.
What is a building permit?
No matter what type of home you're building (traditional or modular), you'll need some sort of permit. Traditionally built homes and structures involve a single site while prefabs involve two (one being in the factory and the second on your property). Whether you've hired a company, a contractor or you're the builder, the bare minimum you will need is a building permit. When submitting your application, remember the following:
Construction drawings and plans

Completed application form

Payment
What permits are required for prefab homes?
In general, most people building a prefab home will need more than just one basic permit. Some other permits include construction, occupancy, utility connection, transferable use and transportation permits. It's key that these permits are obtained before the transportation and installation of your modular home. If you're not sure where to start, you can check out your local government's website. Most sites offer detailed information and explanations about the permits needed for your prefab kit.
The Canadian Standards Association (CSA Group) requirements
If your house modules are being built in a factory setting, the factory must maintain strict quality control standards. At some point, it's expected that the province of Ontario will update its regulations on Building Code to reference its most recent CSA A277 Standard (as of 2016), Certification of prefab structures, modules and panels.  
When your prefab home is ready for inspection, accredited inspectors must ensure compliance with CSA A277. This code requires the following:
Certification of the factory quality program

In-factory inspection of the modules

Auditing the factory quality program

Certification for the modules
In order for factories to meet the CSA standards, they must be accredited by a certification organization that is authorized by the Standards Council of Canada (SCC). In general, a home built in a certified factory will provide a label. You can usually find them on the electrical panel. Keep in mind that when submitting your building plans and supplementary information, it's helpful to demonstrate which parts of the house will be built in the factory.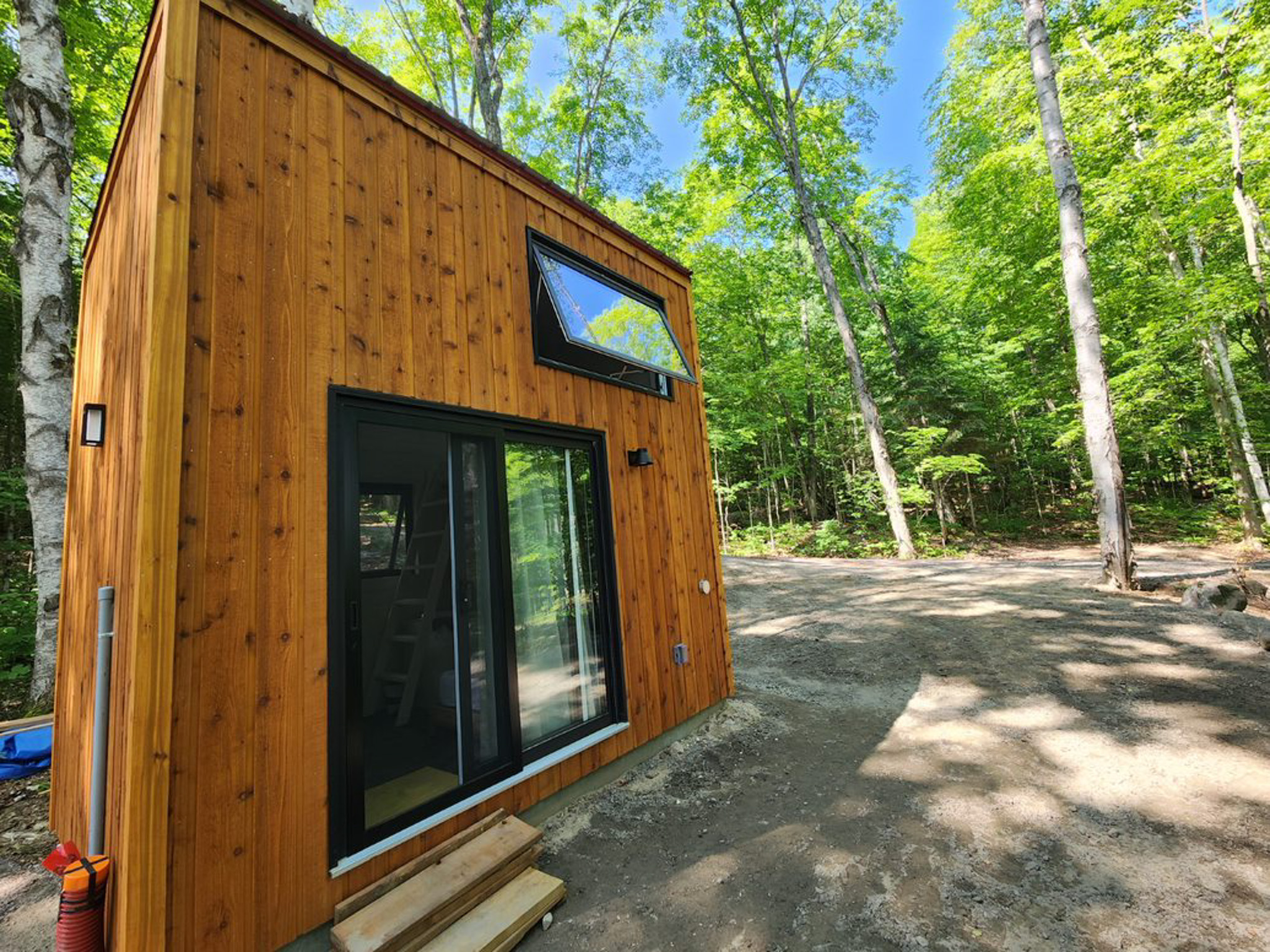 Different types of inspections for prefab homes
In order to move forward with any type of new-build or modular home, accredited inspections are non-negotiable. We break down the different inspections below:
Municipal module inspections
When prefab units aren't built in a certified factory setting, they have to be inspected by building officials from the municipality that issued the permit. When going through this process, it's important to consider the location of your modular home. If your modules were built in a different municipality, the building officials from the municipality where your new house will be located must approve of the modules. 
Modular house inspections at its permanent location
Everything included in your building permit has to pass inspections by your municipality. This includes:
House foundation

Basement 

Grading

Module installations
On top of this, you'll also need electrical and plumbing permits and inspections. Should you live in the country or more rural areas that don't have water or sewer services, your private water supply must pass inspection. Once your modular home has passed inspection, your municipality will issue an occupancy permit so you can move in.
How to meet building home requirements
All homes, including prefab structures, are required to meet Building Code requirements. This ensures that they are safe, healthy, water resistant and energy efficient. However, houses are built differently depending on where you live. A few of these regional differences include:
Climate standards (wind, snow and rain)

Structural differences

Earthquake resistance
Depending on the module you choose, some packages exceed the basic requirements. Some may offer lower environmental footprints or withstand extreme weather conditions. In general, many modular home builders promote the efficiency of their materials, reducing both cost and environmental impact.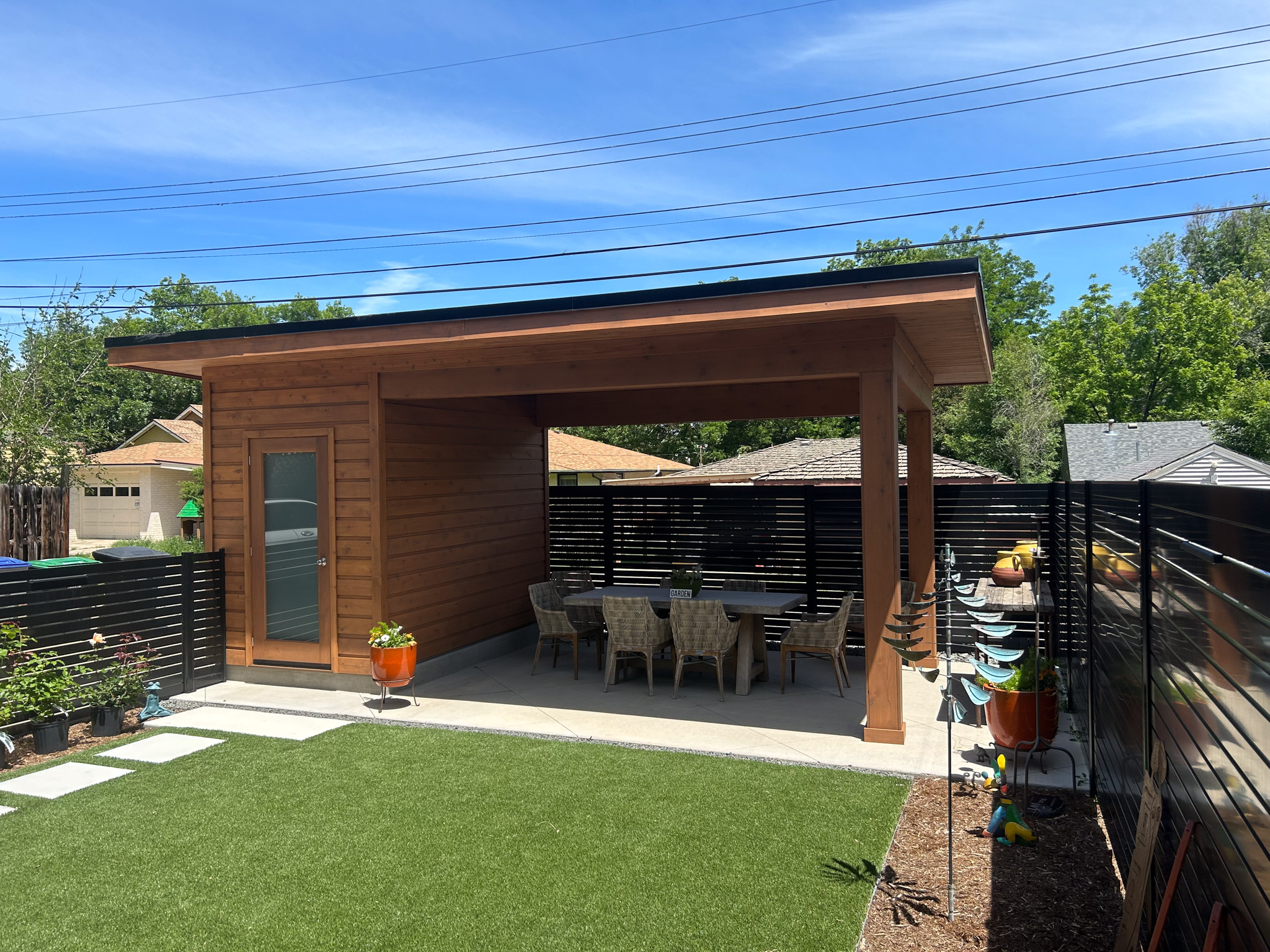 Building code technical requirements
Here is a list of technical requirements to watch for when building your prefab:
Room sizes and flooring

Stairs, guardrails and handrails 

Hallway and door widths and ceiling heights

Plumbing 

Electrical

Heating, HVAC and ventilation systems

Fire safety

Foundation, anchorage and grading
In addition to these requirements, any finishing work that is not completed throughout the manufacturing process will have to complete these before any final inspections and move-ins. Some examples finishing work includes:
Painting

Furnace and central cooling unit installation

Electrical system and light installation

Repairing any cracks or damage from transportation
Key takeaways
If you're still not sure and need to speak with an expert, feel free to contact us and we would love to help you. Contact our team today to learn more about our prefab kits and the permits they require.
More Posts You May Find Interesting