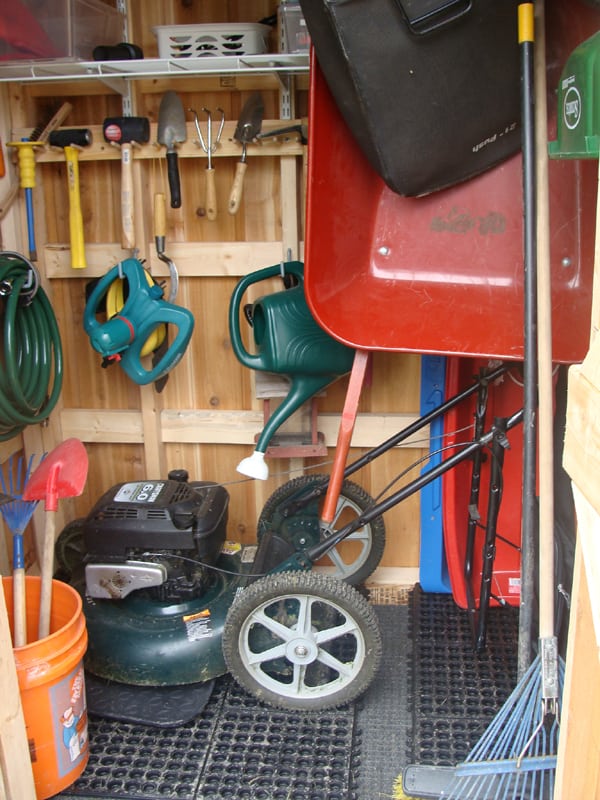 If your afternoon of yard-work or gardening turns into hours of long searching through your shed for that elusive tool, you already well know the importance of organizing your outdoor storage space. Without a change in your organizational tactics, the total value of your lost items tally could potentially add up to about $5,500 over the course of your life. Furthermore, even without the need for lengthy searches for your belongings, the mere presence of household clutter can take a toll on your mental health over the years. Read on to better understand the impact of clutter on your life and get inspired to install and utilize organizational tools for your shed.
Impact Of Clutter
When you lose items in your packed garden shed, you may end up abandoning the task at hand or heading out to the store for a replacement. The fruitless search coupled with the thought of having to choose between those two undesirable options may steadily increase your frustration levels. Even spending time in or around the cluttered space can decrease your ability to focus and completely expend your mental resources.
Although you do not have to live within the chaotic space that is your garden shed, exposure to the clutter within even has the power to rapidly sap your productivity. As a result, you may abandon your planned outdoor activities, not just for the day, but also well into the future.
Organizational Elements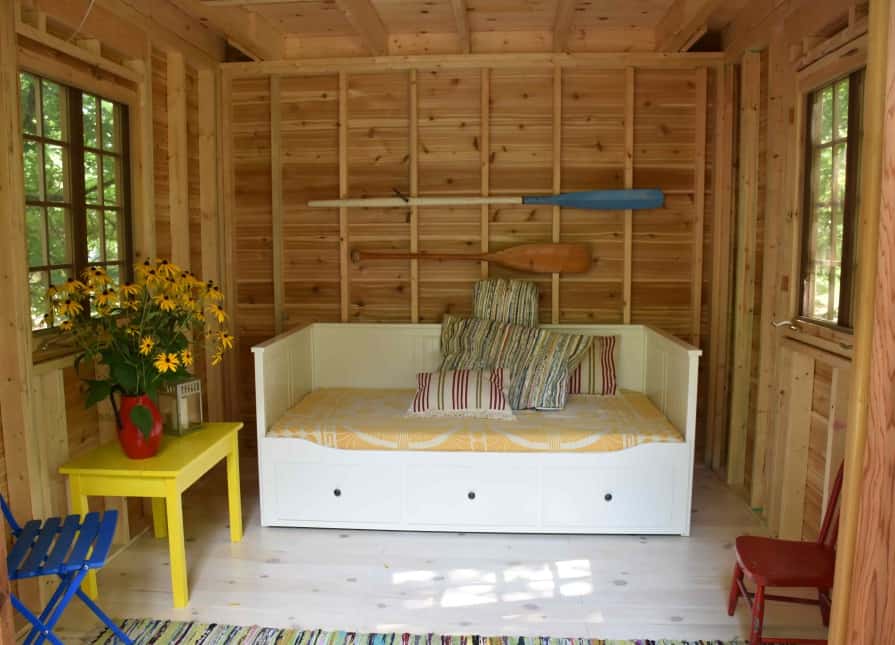 You can reclaim your shed, and your ability to complete your favorite outdoor activities, by transforming that storage space with a few key organizational elements. One such element is vertical space utilization. You will want to focus on taking advantage of as much vertical space as you can muster to keep the floor clear for large items. You can take advantage of vertical space by installing cabinets, shelves, racks and hooks along the walls. Magnetic bars also work incredibly well for keeping metal tools neatly organized along the wall.
If you need more wall space for these organizational elements, add partitions inside your shed to break up the space into two or more sections. Remember to make use of the inside of the door with a few smartly placed hooks for your frequently used items, such as the garden hose.
Gable roof adorned sheds, such as the Haida and Glen Echo models from Summerwood, have additional room for storage in the rafters. You can keep the space accessible and attractive, yet completely functional, with flip-down shelves and sliding bins. If you prefer an enclosed storage area, consider having a spruce or pine loft installed above the main shed space. You can easily access the loft space using a sturdy pull down ladder, which does not take up any extra room in the shed when shut tightly.
Arrangement Options
Unfortunately, simply adding organizational elements to your shed space is not usually enough to keep your tools readily available. Whether you choose hooks, shelves, racks, cabinets, lofts or a combination of these elements, you must also adopt arrangement techniques that keep your belongings in their rightful places.
You can assign each tool in your shed to a particular spot and mark that location with its name. You may want to use a small label, or even outline the tool in black marker to identify its home location. Separate the small items into individual categories and place them together in labeled bins. Place the bins on the shelves or loft space to keep the items within reach when you need them. Make sure the tools or supplies you normally use together are arranged in the same area of the shed, so you can speed through the process of gathering your tools for the job.
Upgrading Your Shed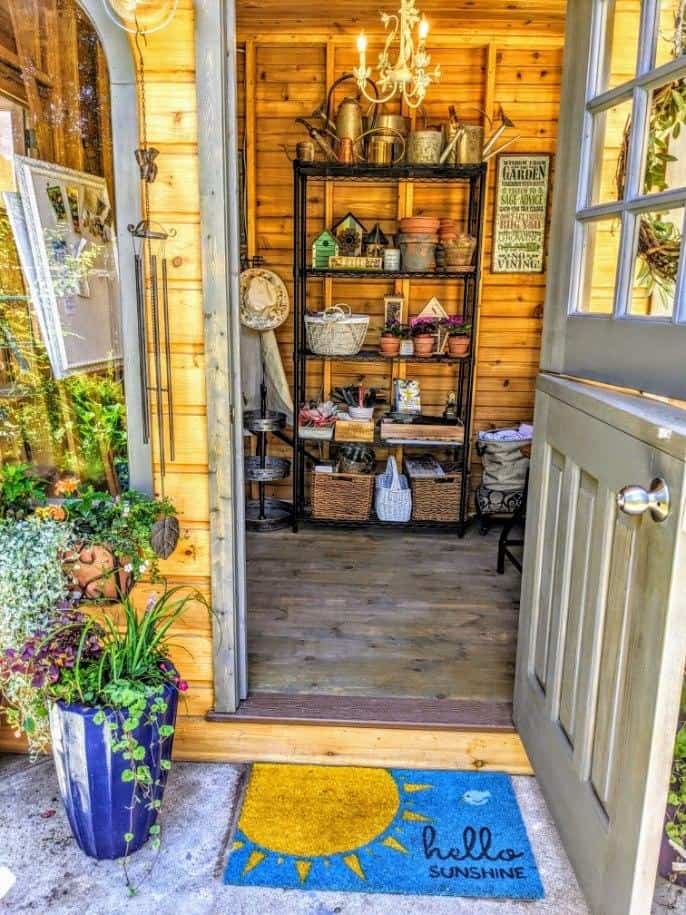 If, despite utilizing these organization tips, you consistently find your shed in disarray, or sense it is becoming overrun with your outdoor tools and supplies, you may benefit from upgrading your shed or adding an another outbuilding to your lot. You can acquire purpose built sheds from Summerwood by calling 1-866-519-4634 or visiting the website.



On the site, you can utilize the Design Center tool to create a fully customized shed that will work perfectly for your needs. While ordering, you can personalize your shed with organizational tools that will keep your tools and supplies neatly arranged at all times.
More Posts You May Find Interesting