If you are continuously rescheduling your daily community gym or yoga studio trips and then failing to find time the next day, you are likely in need of a big change. Instead of shuffling around your full schedule, how about simply changing the location of your workouts? If this seems like a great idea, you are in luck. You can actually create a backyard gym-in-a-shed to always have a rejuvenating workout session waiting right outside your door. This innovative, flexible, and easy to access fitness structure provides all of the benefits of a home gym without taking up precious real estate inside your home. It is also a perfect place for relaxation and free of distraction.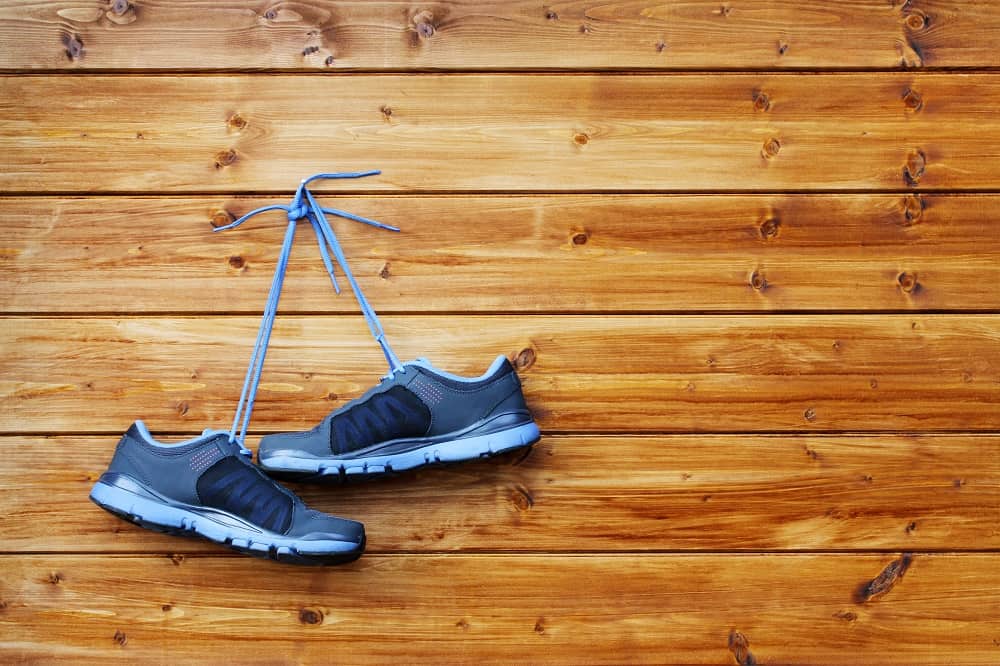 Enjoy the instant accessibility and convenience of the gym from your backyard
The time you spend getting ready to go to the gym, and battling traffic to get there, would be much better spent working out in the comfort of your very own fitness space. With a backyard gym-in-a-shed, you can take a quick one-minute walk out back to instantly access your workout room. Instead of striving to visit the gym twice a week, you can actually make it to your home gym just about every day. You can fit your exercise routine into your daily routine, without trying to manage your schedule to get to the gym. If you still do not have the time for workouts, consider pairing up activities with your exercise sessions. For example, you can make sure you do not miss your favorite shows while you work out by placing a TV near your treadmill. Alternatively, spend your time making phone calls or talking with family while you power through an evening session on your elliptical.
Backyard gyms allow total privacy
Feeling intimidated and self-conscious often discourages many people from heading to the gym for an exercise session. Furthermore, it just takes one wrong move or compromising incident and you may feel too embarrassed to ever return. Your backyard gym gives you total privacy as you try out new exercises or use the machines as you see fit. You do not have to worry about feeling embarrassed as you perform your favorite moves or push your prior limits. You will never fret about how you look when you are working out in your own private space.
Complete freedom to create your own gym atmosphere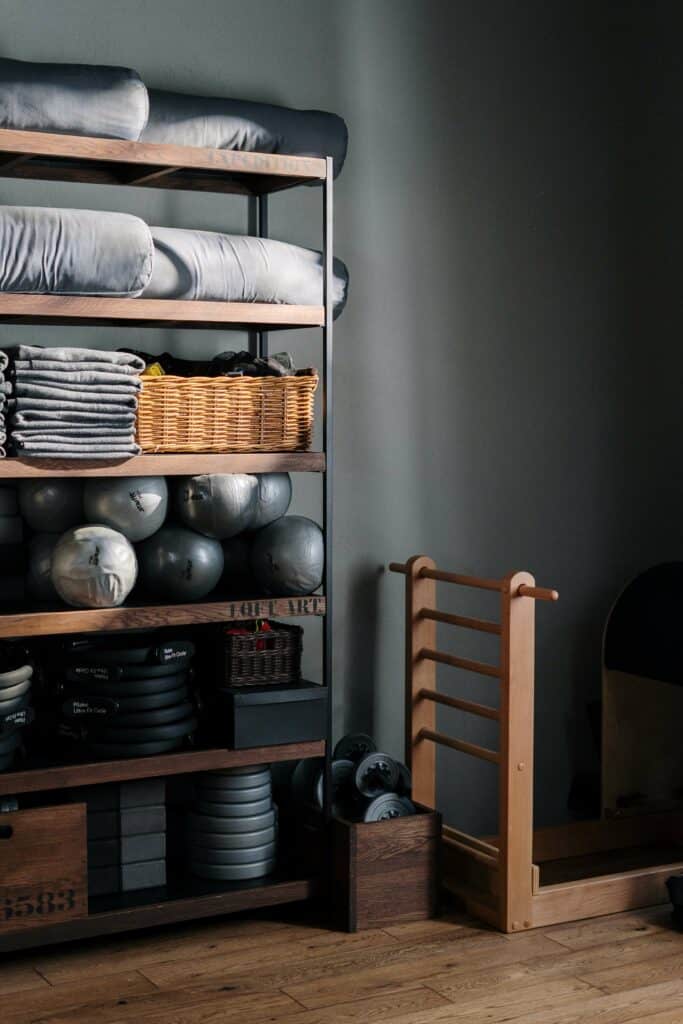 To enjoy your own tunes at the gym, you must charge your MP3 player, load up your playlist ahead of time and battle your headphones throughout your exercise session. If you have ever run out of battery mid-workout, you already well know the pain of drudging through a workout to the radio piped in overhead. Luckily, you can avoid that whole mess in your very own gym-in-a-shed. You can equip your shed with a powerful stereo system to listen to motivational songs and belt out the lyrics at full volume. Arrange the speakers around your fitness equipment to enjoy a personalized surround sound environment.

You can choose to make your gym entirely customizable
At the community gym, you might feel pressure to conform to a certain fitness role and stick with it until the end of time. Unfortunately, that is just not realistic in the long run. As you search for your niche, you may go from cardio extraordinaire to weightlifting superhero, and back again, in just a matter of years. Switching around does not just allow you to find your favorite exercises and routines – It also helps you build the perfect balance of strength and endurance. By having your own gym space, you can customize it with the fitness equipment and tools you need for each of the exercise programs you try out. You can split the room down the middle to utilize one side for your power rack and the other for your treadmill and elliptical. You may even want to keep the extra equipment well organized in a separate shed for immediate access when you switch back to your prior routines. Make sure that you are keeping your gym organized, even if you are keeping all the equipment in one shed.

The landscape around your backyard gym
It doesn't make sense to add a gym to your backyard and then neglect your backyard and its landscaping. Before you start building your workout shed, be sure to do some work on your backyard landscape and clear the area around where you plan on setting up your backyard gym. Make sure that you are also keeping the area maintained, so that you can enjoy the views of your backyard and you are not trudging through thick weeds to get into your gym.
Add some light to your gym


Most home gyms are set up in the basement, garage, or some other light-deprived, white-walled room around the house. Wouldn't it be nice to set up a gym in the backyard that you're excited to exercise inside of and not one that you dread stepping into? Building a backyard gym is a great way to alleviate all of those problems as it offers fresh air, natural light and some (more) scenic views.
Building your backyard gym-in-a-shed
To start constructing your very own dedicated backyard gym-in-a-shed, obtain a spacious outdoor structure from Summerwood. You can customize the shed's size and layout using the Custom Design Center right on the site. Once you create your perfect build, simply order and construct the prefabricated building on your lot. With your shed in place, you will have the space you need to create the perfect home gym environment for your needs. Quickly equip the backyard gym with your favorite fitness equipment and get going on your brand new fitness routine.
More Posts You May Find Interesting