1. Durable and low maintenance
Red cedar is naturally resistant to rot, decay and pesky insect attacks. You won't face the worry of mildew development like you would with a composite. Forget staining, sealing or painting, red cedar is hardy and one with nature.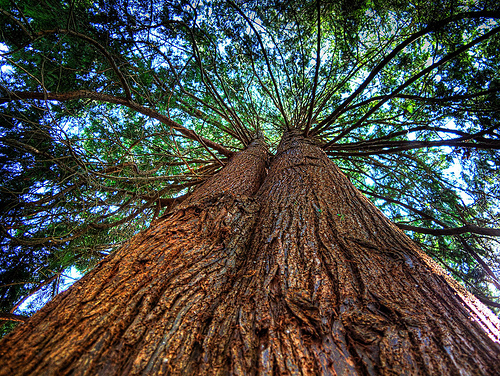 2. Ages gracefully
Unlike other composites or synthetic materials, western red cedar is a designers dream when used for siding or other outdoor projects. While it's known to be a great base for primer and paint (holding a solid stain for up to eight years), it's in vogue to let your cedar naturally mature. A silvery-grey patina develops when red cedar is left untreated, offering the perfect option for those who prefer low maintenance beauty; and let's be honest, who doesn't?
3. Easy to customize and work with
Customization is often key when finding the ideal look or fit for a project. Red cedar comes in various surface textures, lumber dimensions and grades for one-of-a-kind designs. Cedar is easy to saw and glue and takes fasteners without splitting. Western red cedar is strong yet surprisingly lightweight, making it easy to cut and bend (a friendly material for DIYers). While certain materials may not readily come in unconventional sizes needed for outdoor structures like a garden shed, cedar is a no fuss, down-to-earth option that usually does.
More Posts You May Find Interesting