Regardless of what you're using your backyard building for, in many cases they'll have one thing in common: they're as large as possible, without infringing on the overall design or building limitations. This isn't surprising since most of us are interested in squeezing out as much space as possible to maximize functionality. Increasing the size of the structure gives you more storage options or livable space, but rarely do we consider the design elements that can create space, without increasing the footprint. Contemplating design details such as dormers, roof pitch and lofts can drastically impact interior capacity and the overall purpose of the space. These should be thought about early in the design process as they are structural and cannot easily be added at a later date. Below, we've got 3 structural components you can add to virtually any out-building to expand interior space as much as possible.
Dormers
A dormer is a structure that is added to the roof of any building, often to add dimension to the overall design. In most cases, dormers include windows but they don't have to. Dormers are a fantastic addition to any room as they greatly increase both light and height in a space. If you are using the room as extra sleeping quarters, or even just as a loft hangout, the addition of window dormer provides much needed light.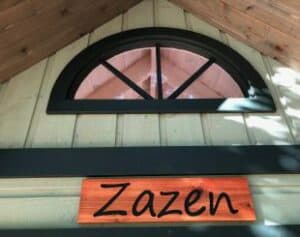 Why not take the opportunity to gaze at the stars from your bunkie window just before you fall asleep? Ensuring that a few of the windows open and include a screen will allow you to welcome a breeze without becoming bug bait as well. Perhaps the biggest benefit of installing a dormer is gained ceiling height. Whether you're using the space for sleeping or storage, increasing vertical space will make the room far more versatile for both. It's nice to have the ability to stand up freely in a small loft space without bumping your head!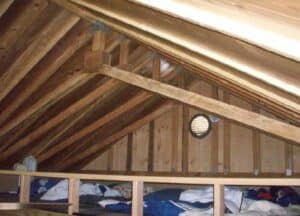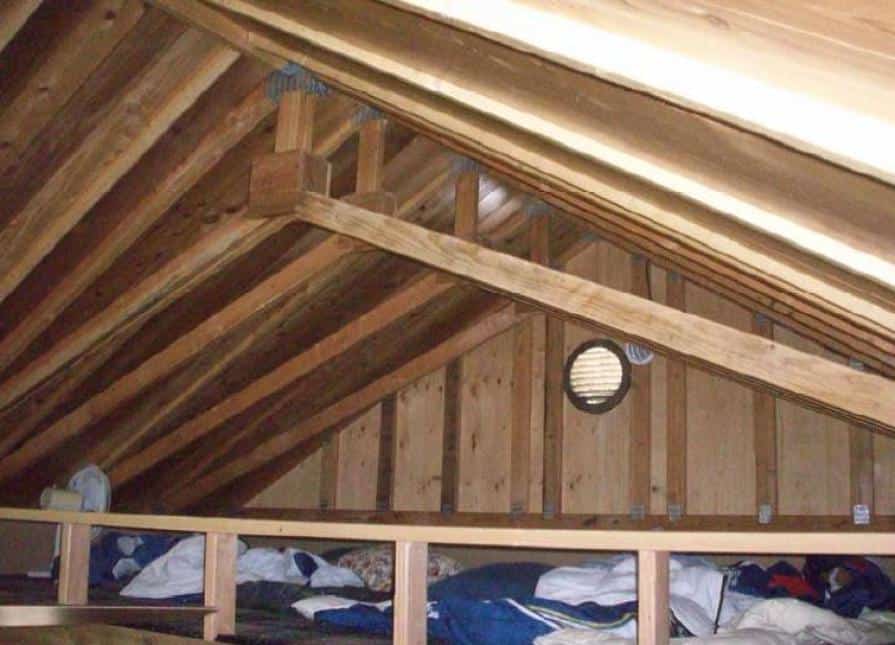 A shed dormer may be the ideal solution. If the space is meant for storage, increased height allows you to put away some larger and taller items that can be tricky to store in the winter months. If your building is a 3-season structure, incorporating dormers allows you to store away items like seasonal patio furniture, so your garage doesn't turn into a cluttered disaster!
Pitch
Roof pitch refers to the incline of a roof. A roof can be flat and modern or dramatically sloping with a peaked gable. In both cases the pitch is described with a measurement such as 1/10 or 12/12 pitch. This measurement is common when discussing roof pitch, and it's important to understand it in order to determine how steep or flat you would ultimately like your roof to be. A 1/10 pitch can be seen on very contemporary style buildings, such as our Urban Studio seen below. Some slope is necessary to ensure water and snow gradually slide off the structure.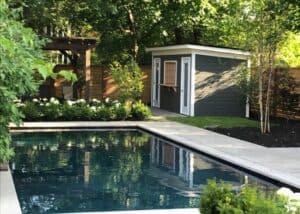 In contrast, a 12/12 roof pitch is just about as steep as you can go! The larger the first number in this measurement, the greater the incline. Why would you want such a steep roof pitch? Well there are multiple reasons, and considering snow runoff as previously mentioned is an important thing to keep in mind depending on what kind of climate you live in. Additionally, an increased pitch maximizes the amount of usable interior space, so you need to consider the inside when choosing your roof as well.
An open truss or attic truss design provides you with an incredible amount of head-room and open clearance. Or, you may be able to add a floor and create a second storey, or at least a half storey. This is extremely practical for storing away large items, or can even be used as a sleeping loft!
Lofts
A loft can be added to just about any style of building and can dramatically increase the size and functionality of a space. A single storey building may be all that you need at the moment, but adding a loft presents you with additional options for years to come. A loft can be used as a private hangout, as guest accommodations or simply for storage.
With the addition of screened-in windows and a drop down ladder, a loft becomes a secret getaway and can feel like a tree house escape. Our bunkie is our most popular loft building, and is predominantly used for this purpose. Take our advice though, if you're creating a sleeping loft in your cabin or cottage don't choose a metal roof, they can get pretty noisy during those summer rain showers!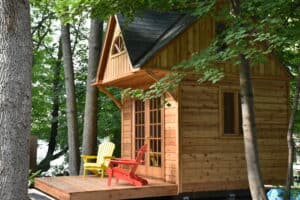 In most cases, our customers choose a building that incorporates some of these elements, or a combination of all three. How to squeeze the most space out of a small out-building is important to consider at the beginning of the design process as structural elements such as these may make all the difference once you're using it. At Summerwood, we have engineers and designers on staff who can walk you through the technical and structural details with ease. If you're feeling inspired and ready to brainstorm your ultimate custom building, try our design center where you can start dreaming! You can drag and drop options such as windows and doors onto any of our building styles, and when you're ready for more information, please give us a call: 1 866 519-4634.


More Posts You May Find Interesting