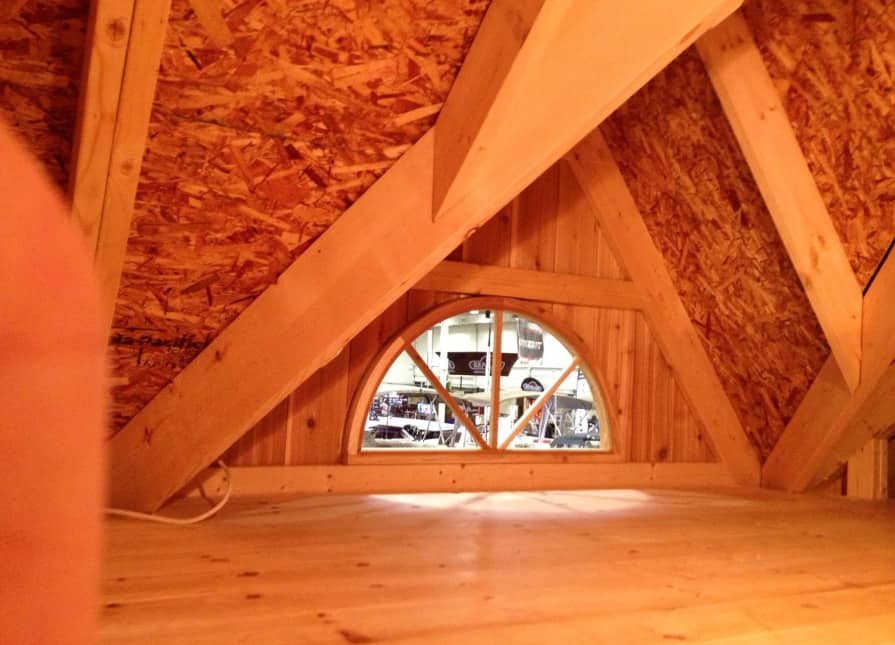 Now that the winter is settling in you want to start thinking about insulating that home studio you spent so much time designing. The crown jewel of your backyard needs protection to keep warmth in and moisture out. The truth is that you will need it whether you leave in a heat summer climate and in cold winters.

We go through this process daily and can assure you that we have the answers you've been looking for. With help for our designers early on in the process, you can avoid many pitfalls later. If you're the do-it-yourself sort, this guide will help you to convince everyone that you knew what you were doing all along.
Do I need to insulate the floor in my cabin?
In short, yes. Even if you are not using your Cabin year round 
you will want to prevent
 the moisture from the ground coming up through your floor. Waking up in a warm dry damp free environment is a great way to start your day.
The insulation we use is 3 1/2″ and 5 1/2″ styrofoam, with the R-value of 14 & 22 respectively, installed between the floor joists.  

Also included in our floor insulation package is a layer of P.T. plywood on the bottom side of the floor framing.  This prevents any unwanted rodents from making their way into the insulation. Its important you take care of this during the construction of the floor when you still have access to the floor framing of your structure.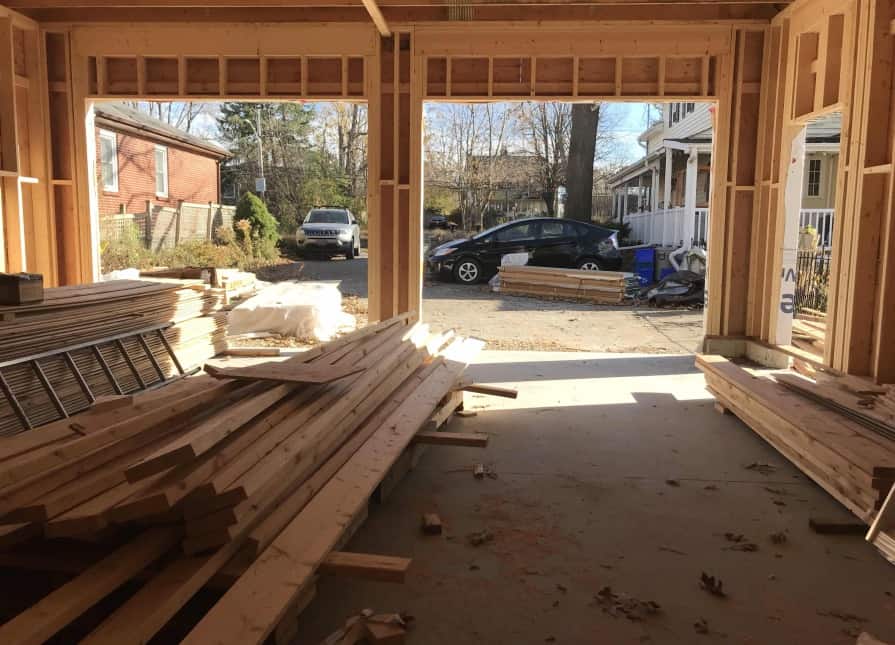 How about insulating the ceiling or roof areas?
Its also important to insulate the roof of your building as this will help keep it cool in the summer and warm in the chilly seasons.  Below are  three common options:
Styrofoam insulation that is installed on top of your roof boards does not require venting. When insulating this way its recommended you upgrade to Pine or Cedar roof boards to create a very rustic look inside, leaving the rafters exposed.

The Installation of insulation in-between your roof rafters also requires you to create a clear air way from Soffit to Ridge and will require both Soffit and Ridge vets to be installed.

The most common option is to create attic space by insulating between your ceiling joist and adding roof and gable end vents. This is very similar to how homes are vented and allows for attic storage as well as a nice finished ceiling using our Pine or Cedar interior boards, or even drywall if you wish.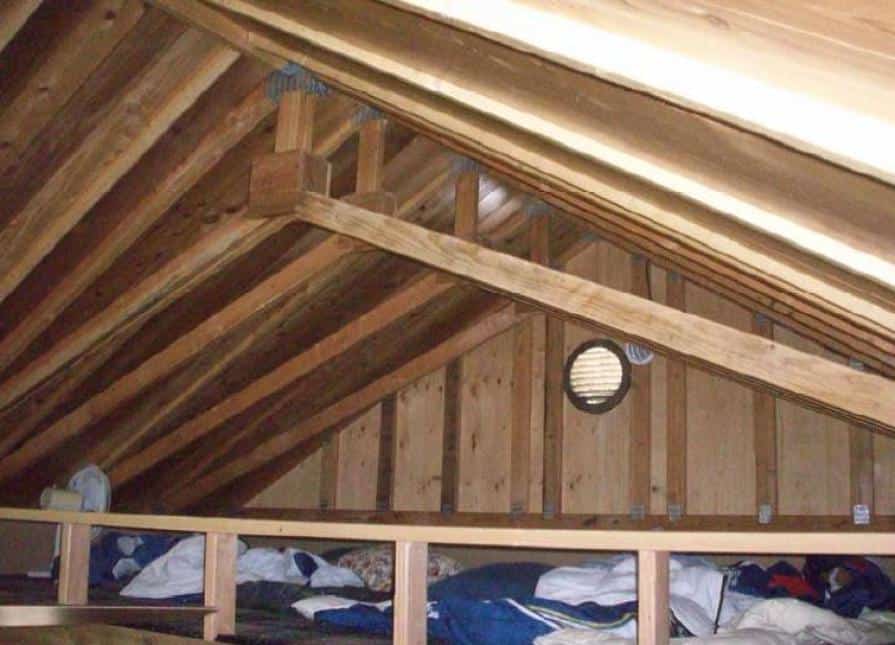 What are my options as far as insulating my walls?
We offer an Enhanced Siding Upgrade package  that is available with  7/16 inch OSB + Homeslicker/Typar or 1/2 inch plywood + Homeslicker/Typar,  this option  goes on the outside of your wall studs and between the studs and the siding. It can be used in conjunction with traditional fiberglass Batts or Sprayfoam insulation.
Does my yoga studio / workshop / pottery studio / bike maintenance shed need to be insulated in a special way? 
Absolutely! If you want to turn your structure into something rather than storage, your building needs to be customized for your specific needs and hobbies. 
Summerwood buildings can be designed and built to be fully insulated, giving you unlimited options in terms of usage. Try our Custom Design Centre to see more. 
What are my options when it comes to heating & cooling? 
If you frequently  use your building year round, installing a wood stove or furnace as well as an air conditioner is a great idea for quick and easy heating & cooling in larger full-size buildings.  However, for your average backyard studio, a small plugin Micro Furnace is more than enough. Some may even choose to install radiant heating in the floor when using a concrete slab.
While we do not sell the heating elements that is something best purchased locally to comply with various building codes (if any). We will accommodate a heating element if you tell us how large it's going to be. If you require a concrete pad to place it on we can customize the floor to accommodate your local bylaws will guide you through this process.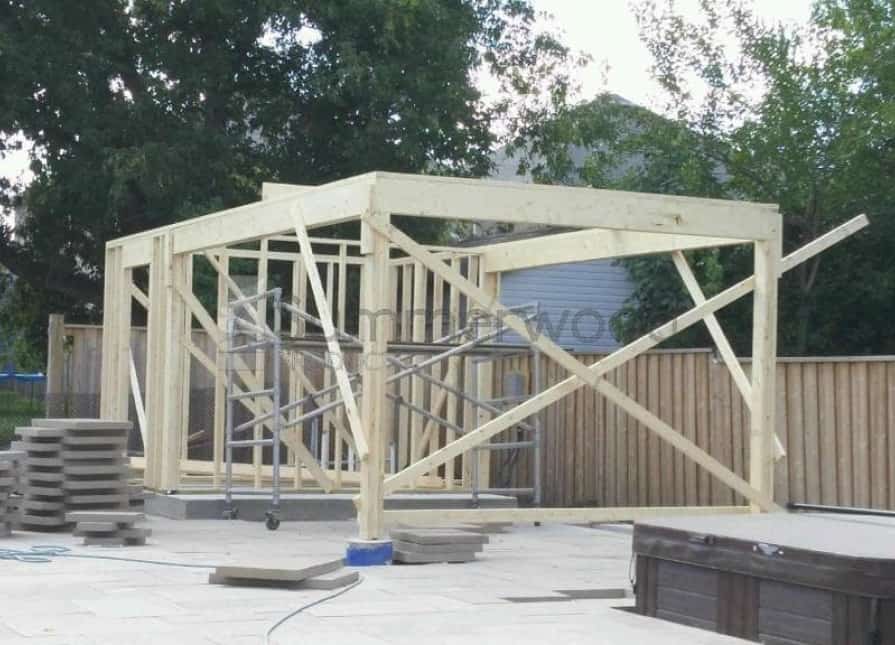 How do I insulate my shed if we live in a hot summer climate? 
If you live in areas with very hot summers or very cold winters your building should be insulated the same way. Consider adding insulation to your floor, walls and roof area.  Drywall, or other finishing material of your choice, is a nice way to finish off the interior of your building. This will keep both hot and cold air outside and normalize the internal temperature. 
More Posts You May Find Interesting